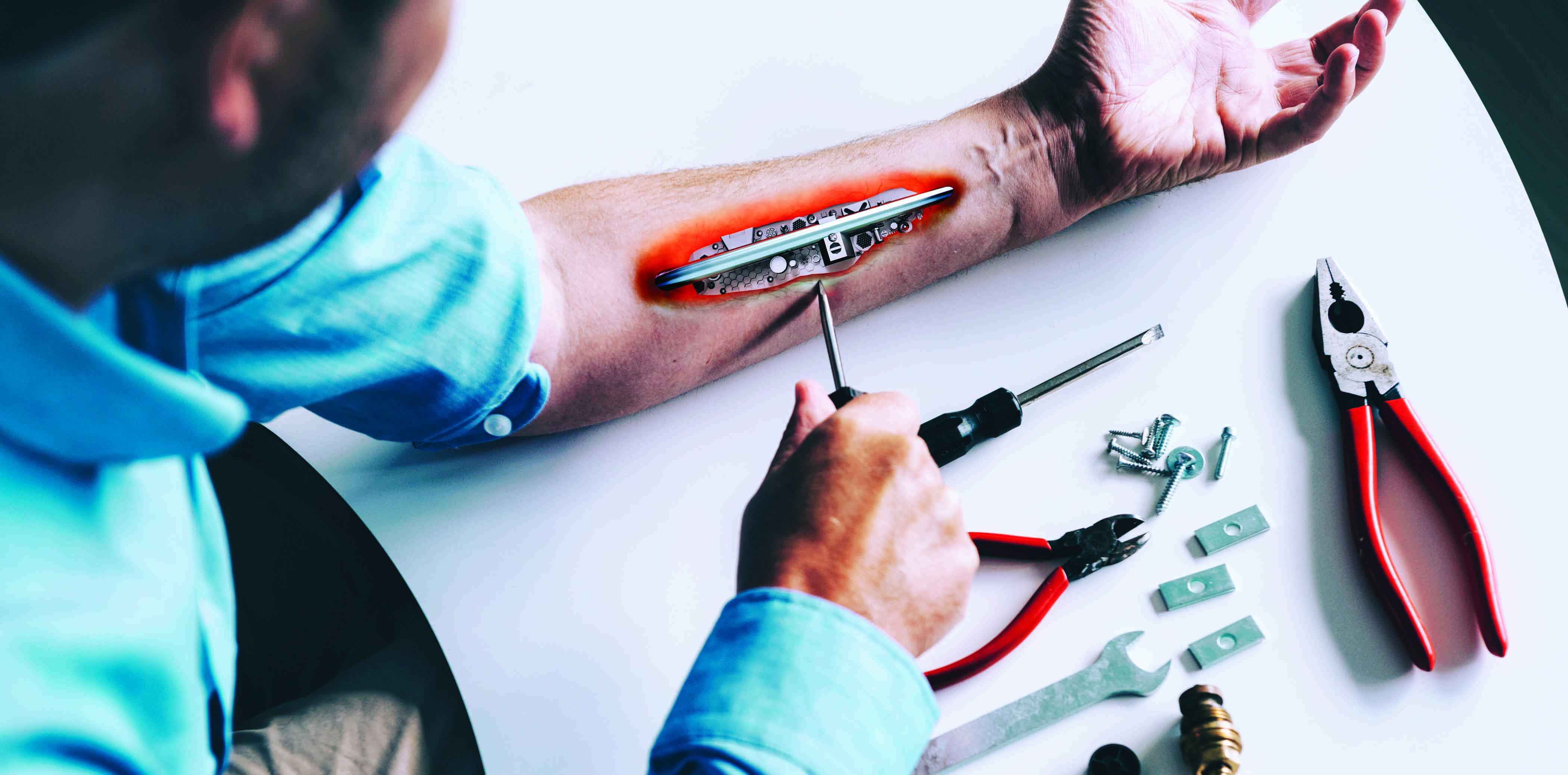 A few years ago, a Dutch journalist teamed up with an Oxford University academic to see whether she could fool European regulators into approving fruit netting for use as transvaginal mesh.
The documentary, aired by the Dutch national broadcaster, exposed how ridiculously easy it was to get a CE mark – an internationally-recognised stamp indicating quality and safety – from one of the private, for-profit companies entrusted with reviewing new medical devices in Europe.
A Notified Body based in Austria saw "no problem" approving the plastic netting used to bag supermarket oranges for surgical implantation into women's bodies in 2015.
To get scarily close to getting a tick of approval, the undercover journalist, Jet Schouten, just needed to present a fake literature review and fraudulently claim that the fruit netting was equivalent to other surgical meshes on the market.
The Notified Body embarrassed by this sting operation was one of a few dozen European bodies that Australia's regulator – the Therapeutic Goods Administration (TGA) – has long relied on to register implants for the Australian market. 
The TGA is tiny compared to overseas regulators, so it has saved us a lot of time, money and bother to place our trust in the European Union's Notified Bodies and America's Food and Drug Administration (FDA) when it comes to checking that medical devices are safe.
The ABC estimated that around 90% of high-risk medical devices approved for use in Australia had their "conformity assessment" done in the EU.
These days, companies have to go through a 255-day process and file a Clinical Evaluation Report that lays out a convincing case for their medical device, which usually includes one to two years of clinical trial evidence to back it up.
The TGA claims that its medical device regulation is "some of the most stringent in the world regulation in the world", but, honestly, the competition isn't terribly stiff.
Lax regulations in Europe and the US over decades have allowed companies to bring implants to market without first publishing clinical trials.
The FDA's 510(k) process makes it quite easy to get approval for "me-too" devices without clinical evidence.
A study published in The British Medical Journal found that 61 surgical mesh products had gained approval in the US by claiming that they were equivalent the Mersilene Mesh and the ProteGen Sling, approved by the FDA in 1985 and 1996, respectively.
None of the 61 new meshes had undergone clinical trials at the time of approval by the FDA. For 29 of these meshes, there was a five-year gap on average between the date of FDA approval and the first published RCT.
That's five years where patients and doctors did not have access to clinical evidence for the implant.
The first transvaginal mesh was approved for use in Australia in 1998, but the first RCTs were only published four years later.
Mesh has now been implanted into around 150,000 to 175,000 Australian women.
And the surgery has been a success for many women.
But a Senate inquiry last year revealed that hundreds (and possibly thousands) of women had suffered adverse events from transvaginal mesh.  In some cases, the mesh had eroded through the vagina or urinary tract, leaving these women with excruciating pain, unable to have sex or exercise and requiring extra surgery to remove the bits of plastic that became exposed through gaping wounds.
COUNTING THE DEAD
The Dutch exposé was just the tip of the iceberg.  Last year, an investigation by the International Consortium of Investigative Journalists (ICIJ) revealed that 83,000 deaths around the world – and 170 in Australia – had been linked to implants over the past decade.
Injuries related to medical devices, including hip replacements, meshes, pacemakers, pain pumps, insulin pumps, and breast implants, tallied 1.7 million globally and 8,500 in Australia.
The deep dive investigation told a disturbing story of patients being surgically implanted with essentially untested devices and deaths being swept under the rug.
For around 90% of the high-risk medical devices approved in the EU, the regulators appeared to have no clinical data whatsoever because the devices were deemed to be "sufficiently similar" to other products.
Malfunctions, injuries and deaths from medical devices rose steeply in 19 European countries over the past decade. In the UK, incident rates doubled in nine years.
But the investigation showed that companies were able to hide the harm caused by their devices from the public.
In the US, the FDA allowed companies to report "routine" adverse events through a private back channel for years. When the rules were changed in 2017, the number of injuries from breast implants jumped from around 200 per year to more than 8,000, according to the ICIJ. Over 2,000 deaths linked to medical devices were incorrectly listed as malfunctions or injuries in reports sent to regulators, the ICIJ's investigation showed.
THIS WOULD NEVER HAPPEN WITH PHARMACEUTICALS
It seems strange that implants – medical devices that can sit inside a person's body for years – are regulated so poorly compared with pharmaceuticals.
The regulatory inconsistency is a quirk of history, says Wendy Bonython, an Associate Professor of Law at Bond University in Queensland.
Originally, medical devices were "fairly crude": bandages, sticking plasters, syringes, surgical scissors – that sort of thing, she says.
The FDA was much more concerned with the emerging threats to public health from new pesticides, fertilisers and food contamination, and so its decision to regulate medical devices was more of an afterthought, she says.
"Devices very much seem to be a fifth-wheel bolt-on as far as regulation goes," Professor Bonython says. "Someone sort of went, 'Oh it might be a good idea if we started regulating some of these things'. But it seems to have evolved almost by accident."
Most jurisdictions around the world followed America's lead. This kind of attitude may explain why, for instance, pacemakers, toys and electronic toothbrushes all have the same CE mark in Europe.
It may also explain the willingness for the US and Europe to approve next-generation devices on the basis of old evidence.
"Where that falls down is if your initial device is subsequently pulled from the market, because it turns out that 'oops' it actually causes all sorts of complications and side effects, that doesn't necessarily flow through to all the NextGen devices that may have the same problems and defects, but have been being granted approval on the strength of the evidence presented in support of that initial device," Professor Bonython says.
Dr Bruce Baer Arnold, an Assistant Professor of Law at the University of Canberra, says medical devices haven't received as much regulatory attention as pharmaceuticals because they have historically been seen as quite boring.
"They simply aren't as sexy as pharmaceuticals," he says.
"So, something like a stent is fairly low risk, whereas something like thalidomide, something like an antipsychotic that doesn't work or has major side effects, they are seen as more important.
"With devices, people think: 'Mmm, yeah, look it's just a bit of metal or plastic, or a syringe. It's just not that exciting.'"
Drug regulation was seen as the glitzy career option, filled with interesting problems to solve and the promise of promotion, whereas medical device regulation departments probably "didn't attract the cream of the crop in terms of the regulators", he says.
A fundamental issue is that the TGA can't be sued when it makes mistakes because it's immune from civil litigation, Professor Baer Arnold says.
Another problem is that the TGA's funding comes primarily from industry.
"The TGA has been very much captured by the bodies that it regulates," he says.
"It has a culture that is very much aligned to looking after business rather than consumers.
"The other issue is that over the past 20 years we've been stripping out resources from the regulators.
"So, we know, for example, when you look at staffing at the FDA in the US, they keep getting cut.
"And they may well have expert, diligent staff who are simply overworked, trying to cover too much of the field," Professor Baer Arnold says.
"And there will be pressure to tolerate some risk and possibly to overly rely on external assurances of quality control, assurances of expertise in the market that you're actually supposed to be regulating."
The general attitude from the regulators is: "We don't have the in-house skills or don't have the time so, understandably, we rely on information that's been provided by blue chip corporations," he says.
These corporations are typically giants from the northern hemisphere, with "excellent marketing teams, lots of lawyers and billion-dollar turnovers", he says. "Of course, they will play nicely with us, won't they?"
In recent decades, there's been an explosion in the number of implants.
"Devices are becoming more powerful, more sophisticated, and, I think, more likely to have problems,"  Professor Baer Arnold says.
Basically, there's a mismatch between the regulatory history and the state of the market. The TGA is playing catch-up.
THE REGULATOR'S PERSPECTIVE
The man who created medical device regulation in Australia – former TGA director Dr Derrick Beech (PhD) – said the problems with implants were blown out of proportion by the media.
"I participated in the ABC's story and I was disappointed that they took a very negative view," he says, referring to the ABC's participation in the ICIJ's Implant Files investigation.
"The vast majority of implants work well and provide an enormous service to human beings.
"There are tens of thousands of medical devices on the market and we are only talking half a dozen types of medical devices that have got all this media attention. There are literally tens of thousands of them which are performing perfectly well."
Dr Beech was the director of the Therapeutic Devices Branch of TGA from 1985 to 1996 and now works as a private medical device consultant.
Dr Beech argues that medical device regulation is no less strict than drug regulation in Australia, "it's just different".
"Medicines are fixed chemical entities whereas medical devices evolve," he says.
"They continue to be modified and improved and, like any other type of technology, like cars and computers and mobile phones. So, the regulation has to account for that."
Hardly anyone would buy a two-year old smartphone because the technology improves so quickly. It's the same with implants, says Dr Beech.
In fact, it can be unethical for a surgeon to use an old version of an implant (even if it's been well-tested) if a new version appears to have fewer problems.
While drugs can be tested in RCTs, it would be almost impossible for a surgeon to conduct a double-blind RCT for implants because they would know what product they were using, he says.
Treatment randomisation is also problematic when patients really need the implant to live a normal life, he says. "You've got 100 people who need a hip replacement and you don't treat half of them? That wouldn't make sense. That's unethical," Dr Beech says.
Because of the inherent limitations to pre-market testing of medical devices, it's important to have post-market regulation.
"You can only do very focused studies in a pre-market sense, whereas it gets exposed to many more complex environments and patient types and cultures and ethnic variations post-market," he says.
There are tens of thousands of medical devices and the TGA has limited resources so it simply couldn't manage without international mutual recognition of the work done by overseas regulators such as EU Notified Bodies and the FDA, he says.
The TGA also has to trust companies to provide truthful, accurate information about their products.
Dr Beech says the European regulatory system is similar to the system in Australia. "They are harmonised," he says.
The EU Notified Bodies are generally high quality as they are regulated by the Departments of Heath in the European countries in which they are based, he says.
Dr Beech wouldn't say whether the TGA has more confidence in some Notified Bodies than others.  "The TGA can become aware of how well a Notified Body is doing its job and respond appropriately," he says.
"The TGA is the only one that approves medical devices to be on the The Australian Register of Therapeutic Goods.
"If it becomes aware of any concerns, it can act appropriately. It can seek more information. Do audits. The TGA keeps an eye on everything and makes a decision based on its expertise."
"I believe the TGA does an excellent job in focusing its resources on the areas of greatest need."
CHECKING THE TGA's HOMEWORK
But the lack of transparency in the implant approval process makes it difficult to check how well the TGA is performing. 
The TGA says it never approves medical devices based solely on evidence from an earlier model of the device or on the basis of overseas approval. 
"In assessing clinical evidence, the TGA considers factors such as the size of trials, the length of trial, peer review," a TGA spokesperson told The Medical Republic.
The TGA studies the clinical evidence closely, assessing the strength of the data, the risk of bias and the effect of confounders, as well as any safety issues.
But, while its relatively easy to get hold of the evidence supporting the TGA's approval of prescription medications, this clinical evidence for implants is not available to the general public.
To find the clinical trial evidence for the prescription biologic tocilizumab, for instance, you can just plug the name into The Australian Register of Therapeutic Goods (ARTG) and download the 50-page product information sheet.
This document lists all the RCTs for tocilizumab. It's easy to see that the drug has been tested in thousands of patients. Detailed breakdowns of the adverse events rates are provided.
But when you search the ARTG's website for "textured breast implants", all you can pull up is a one-page summary, which contains no clinical trial data whatsoever.
Textured breast implants are used in around 90% of breast implant surgeries in Australia. That's more than 13,000 surgeries each year.
These textured implants are now being proposed for cancellation by the TGA because they may cause cancer in a small proportion of women.
The textured breast implants have already been banned in France, Canada and The Netherlands. They can no longer be sold in Australia. Allergan recently issued a worldwide recall of its textured implants at the request of the FDA.
The Medical Republic requested the clinical evidence to support the TGA's initial approval of the Allergan Australia textured breast implants.
TGA spokesperson said: "The TGA is unable to provide information about the approval process and documentation received for individual device applications as this information is considered to be commercial in confidence. Should you wish to access this information you are able to submit a Freedom of Information request."
There have been 78 cases of breast implant associated anaplastic large cell lymphoma (BIA-ALCL) in Australia, including four deaths.
The women who have these textured breast implants have been advised by the TGA not to have them removed unless they develop BIA-ALCL.
"A lot of women will be experiencing significant anxiety but, without having tested positive for that cancer, there's not the clinical justification for their removal under Medicare or private health insurance necessarily," says  Professor Bonython.
"So, for a lot of women, they will be feeling quite anxious because they are potentially walking around with this ticking time-bomb in their chests."
WHERE ARE WE NOW?
At the moment, it's not possible to contact every woman with a breast implant in Australia because there's no system for tracking who got which implant.
"It seems crazy that we can contact every owner of a faulty airbag, but we can't do that with a breast implant," says Professor Bonython.
There are a few medical device databases separate from the TGA, such as the Australian Breast Device Registry, which is funded by the federal Department of Health but run by Monash University.
This year, the TGA made a bid to centralise this data by proposing a new barcoding system to track implants. This will help the TGA identify problems with implants earlier and notify patients who are likely to be affected.
The TGA is also looking into making reporting of adverse events mandatory for doctors (it's already compulsory for manufacturers).
Medical device regulation in Europe also appears to be tightening. The European Union has pushed through some significant medical device reforms, which will come into effect in May 2020.
One of the greatest issues, however, is that of consent. Many patients simply aren't aware that medical devices undergo such limited testing before they hit the market.
"Patients might be more than happy to be a guinea pig for the latest, greatest heart bypass valve, for example," says Professor Bonython.
"But they should at least know what evidence is available to support the inclusion of that device on the market before they agree to participate."