6 August 2021
Judge dismisses Karmakar PSR case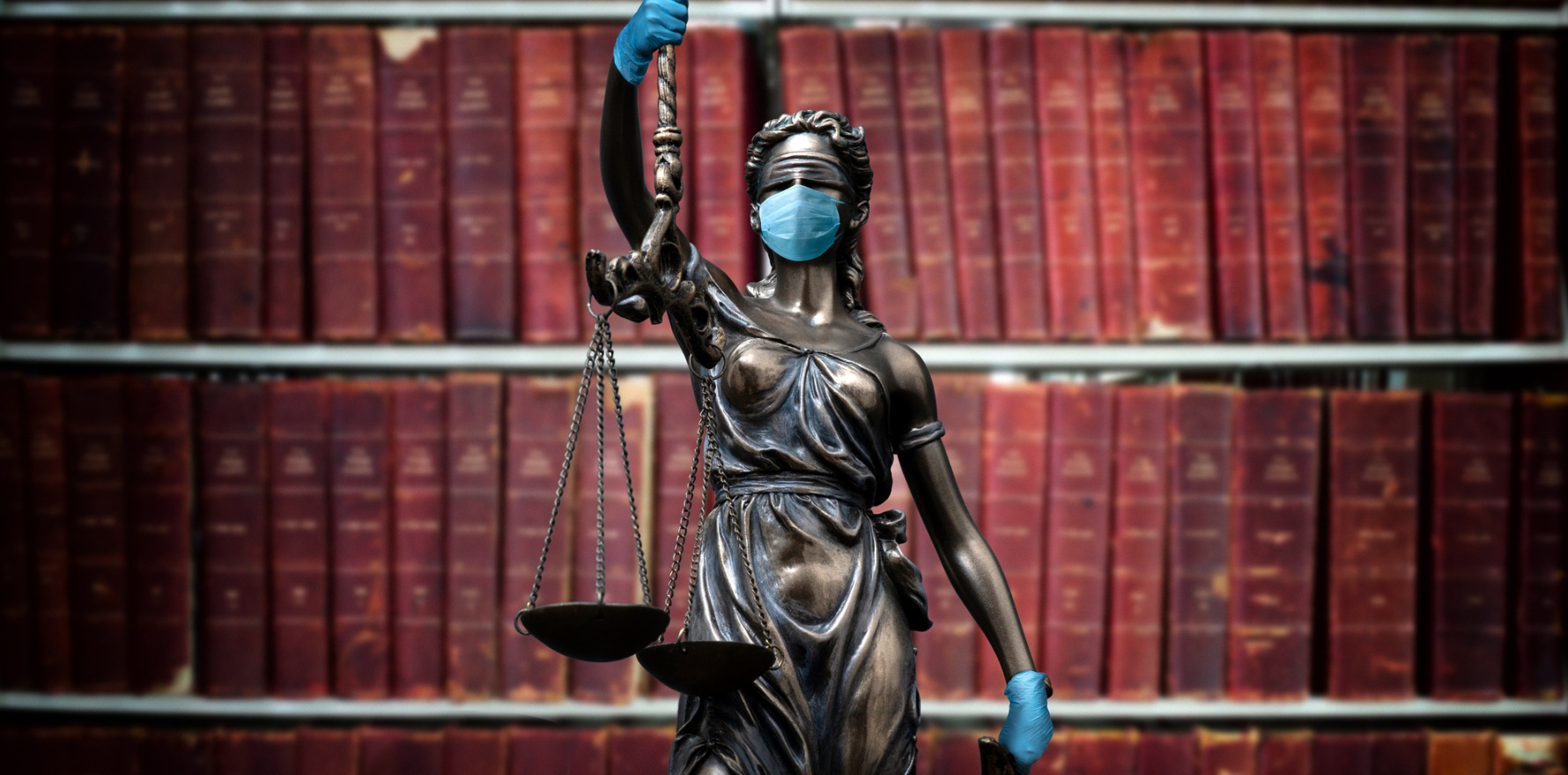 But as Dr Anchita Karmakar turns the last page on her own trial, she hopes to take up the fight for others.
---
One doctor's fight against the Professional Services Review has come to its conclusion today, after her case was dismissed by the federal court.
But Dr Anchita Karmakar, who brought the high-profile case against the federal Health Minister, told TMR after the judgement that while it wasn't a win, she didn't feel discouraged.
"It's been a long journey and a very tough journey, but I can confidently say from this experience that if others are going to go through this sort of process, I know exactly what needs to happen to make sure that you don't need to go through this again," she said.
She said her early legal mistakes when she represented herself had had an impact on the case, and that one of the biggest lessons for doctors was to get good legal advice from the very beginning.
Another was that anyone billing Medicare should, simply, bill conservatively – though billing practices were not themselves raised in this case.
Honourable Justice Logan RFD handed down his judgment today, four years after Dr Karmakar first came under PSR attention for her billing while working as a GP registrar on the Gold Coast.
A three-day hearing took place in Brisbane in March. Dr Karmakar was represented at trial by a legal team led by high-profile human rights barrister Julian Burnside QC and solicitor David Gardner, with barristers Rachel De Luchi and Benedict Coyne.
The team was not yet available for comment today, but were disappointed in the result.
Hopes were raised during the trial when Justice Logan compared the natural justice afforded to doctors under the PSR to that of a "Star Chamber".
But in his reasons today, he dismissed one by one her claims, which included a lack of procedural fairness and having her billing practice judged against a subjective rather than objective standard.
On procedural fairness, he said the legislation specified that when the PSR Director had decided to take further action they were required to consider submissions by the practitioner, which had occurred: "This is a case where no injustice, practical or otherwise, was visited upon Dr Karmakar by the Director. The Director discharged the procedural fairness duty imposed on her by s 89C(1)(b)(i) of the HIA."
The lack of objective standard was, Justice Logan said, "an archetypical 'straw man'". The conduct had to "be unacceptable to the general body of general practitioners" to fail the standard in the law: "It is a professional evaluative, not an objective, standard.
"Those practitioners who choose to have the benefit of participating in the scheme for the payment of public monies out of Consolidated Revenue under the HIA also choose to subject themselves to the prospect that their conduct may come to be measured by reference to that standard".
On her point that this standard was not formally taught, he said this was "nothing to the point" as it was the law.
"Perhaps, given the pervasiveness of impact on the Australian medical profession of the HIA, a general understanding of the professional standards review system … should form part of the curriculum of each and every medical school in Australia. Perhaps, too, for these same reasons, it ought to form the subject of compulsory, continuing professional development education for the medical profession. But any absence of such inclusions does not render the decisions successively made in this case by the Director, the Committee and the Determining Authority unlawful."
And though some other policy considerations might arise from the case, they were "for resolution in the political arena, not in the courts".

Dr Karmakar had claimed she was unable to have proper legal representation, but the judge noted that this was initially her choice.
TMR understands that while the Health Insurance Act allows a lawyer to be present to advise, they must operate in a reduced role and are not able to cross-examine, making it a costly and seemingly low-value exercise to hire one.

Dr Karmakar's counsel also argued that the secrecy clause 106ZR in the Health Insurance Act impinged on the implied right to political speech. Individuals who discussed their PSR case with others (outside their legal team) they also may be subject to a penalty of 12 months' imprisonment.
But Justice Logan dismissed the claim that Dr Karmakar was unable to know the standard against which she was to be judged under the PSR, despite acknowledging the director's obligation to conduct the review in a manner that was fair.
This is because Dr Karmakar's claim of not being able to see the criteria she was being compared against had already been struck out in the earlier stages of her case against the PSR.
Dr Karmakar said that technicality spoke volumes about the need for doctors to seek specialised legal help as soon as they are under the PSR, rather than trying to take on the system by themselves – as she did in 2017.
"When I started this case in 2017 literally nobody wanted to help and everybody said either I was belligerent, or stupid, or insane," she said.
As a second year law student at the time, Dr Karmakar decided to draft her own applications and affidavits. Now a solicitor, Dr Karmakar said she cringed at the number of technical errors that were introduced at the beginning of her legal battle.
"The judge had more questions about it and acknowledges [that part of the PSR process] doesn't make sense, but he can't rule on it because it had been taken out," Dr Karmakar said.
"The take-home message is for doctors to get good legal expertise and advice from the beginning."
"Don't stop doing David and Goliath – that's great – however, don't try it on your own without a proper knowledge."
Dr Karmakar said her case created a space for colleagues to support one another through the legal process – a vision she hopes to continue through her new organisation Australian Health Practitioners Advisory Solutions (AHPAS).
"There's now a different story to be told because people have gone through the process and law firms now specialise in this, and therefore, there's now no excuses for people to lose on technicalities," she said.
So, what now?

Dr Karmakar said she would continue to work as a hospital doctor and a law graduate, and now felt empowered to offer her expertise and advocacy through AHPAS for other doctors who have come under the attention of the PSR.
TMR has contacted Mr Hunt's office but has not yet received any response.
More to come next week.