27 July 2016
Journal round up: Allergies, veggies and vitamins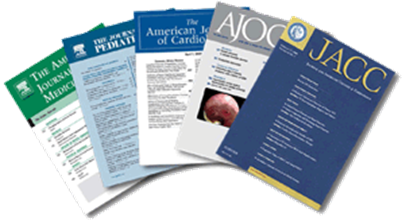 TMR staff have sifted through the medical journals over the past two weeks. Here are some of the articles that caught their attention
Food allergies don't run in the family
Having one child with a food allergy is unlikely to mean their siblings will be more at risk of having a clinical reaction to common allergenic foods, a US study has found.
The majority of siblings (53%) of food allergenic children were found to have a food sensitisation but no food allergy symptoms, while one-third tested negative for sensitisation and had no allergic reactions. Only 13.6% of siblings tested were found to have a food allergy.
"Our data suggests that the risk of food allergy in siblings of an affected child is only minimally higher than in the general population," the study's lead author said.
J Allergy Clin Immunol; online July 12, 2016
Thumbs up for suckers
Children who suck their thumbs and bite their nails may irritate their parents, but it seems they might be healthier for doing so.
Findings from the long-running Dunedin Multidisciplinary Study show these children are less prone to developing some allergies than their non-sucking and non-biting counterparts.
The thumb-sucking and nail-biting habits of more than 1000 children in the study were recorded at ages five, seven, nine and eleven. They were then checked at 13 and 32 years for atopic sensitisation, defined as a positive skin-prick test to at least one common allergen, such as asthma or hay fever.
Of the children tested at age 13, those who were both thumb-suckers and nail biters showed a 31% rate of sensitisation, compared with 49% for those had neither of those habits.
Paediatrics; online July 2016      
Happiness is a veggie diet
As well as improving your health, eating more fruit and vegetables can also boost your happiness, Australian researchers have found.
In fact, for people who ate almost no fruit and vegetables, the increase to eight portions a day would provide the same increase in happiness as they'd experience if they got a job after being unemployed, the researchers said.
The longitudinal study of 12,000 randomly sampled Australians also adjusted for potential confounding variables such as changing incomes and personal circumstances.
The improvements seen to self-reported happiness over the two-year period may also help clinicians convince patients to eat more healthily, given its more immediate benefits compared with long-term health impacts such as cancer-risk reduction.
Am J Public Health; online 9 July
Vitamins for pregnancy a waste of time (except folic)
Taking vitamin supplements during pregnancy is a waste of money for most women in high-income countries, according to a UK literature review.
Expectant mothers could be "vulnerable to messages" about giving their children the best start in life, however research suggested that the marketing on pregnancy vitamins was done with a lack of evidence.
This is because most of the research had been done in low-income countries where women were more likely to be undernourished than the UK population, they wrote.
"We found no evidence to recommend that all pregnant women should take prenatal multi-nutrient supplements beyond the nationally advised folic acid and vitamin D supplements, generic versions of which can be purchased relatively inexpensively."
Drug and Therapeutics Bulletin; online 14 July