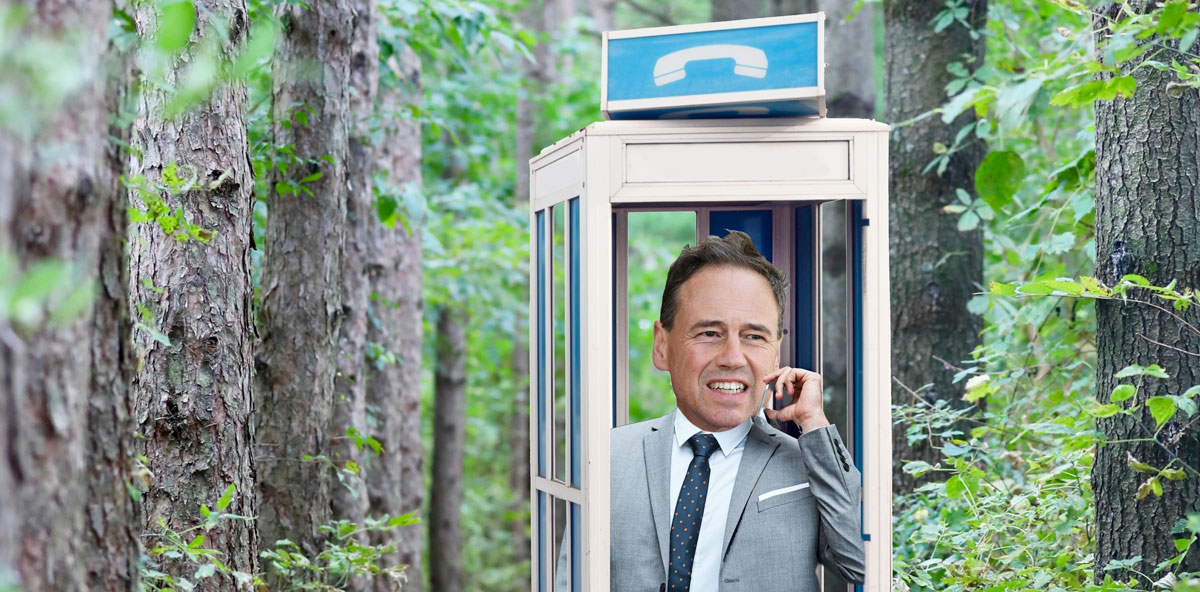 Amid the forest of hoo haa around last night's "game changer" (read, election-winning) budget, Greg Hunt seems to have confirmed formally for the first time that telehealth is now a permanent fixture of Medicare.
That is, it officially will keep going past March 2021, likely in much the same form it is now.
Perhaps because so many people were assuming it would eventually be announced anyway, or that it had already been, it seems to have been missed by a lot of the press. Maybe he did confirm it  before last night, but we can't find it anywhere.
Did he slip up? Or use the cover of wall-to-wall cash splash to all and sundry, to sneak the formalisation of telehealth as a permanent part of the system past us all?
Here's what he said in last night's post-budget briefing:
"We'll work now with all of the medical groups, just this evening I've spoken to the AMA and the college of GPs [about] using that period over the next six months to complete the process of consultations to make permanent that which we have already created on a temporary basis.
"There's $18.9 million put aside to assist with that work, but essentially the model we have is likely to be the model that we take forward. There'll be some developments here and there, we've done this on an iterative basis.
"We've been through seven stages so far with telehealth and we'll continue to do more as we see more and need more, but essentially we have the basic model.
"We skipped a decade in ten very hectic days in March, we transformed the way healthcare was delivered in Australia and our goal, our commitment and our intention is to make that permanent with funds to assist with [making it] permanent. But already we have an operating system that will simply involve suggestions and improvements."
Now all we have to think about is what is likely to be the next iteration, based we guess, on spending $18.9m between now and March, to analyse all the data on usage so far.
A few candidates that probably should still be on next iteration list are:
Differential pricing between video and audio calls
ePIP to help fund investment in more effective telehealth systems for GPs
fine tuning around mental health telehealth to keep improving this important area
The AMA and the RACGP are not fans of differential pricing. Their position, seemingly reasonable, is how can you justify paying a GP one rate for one time-based activity, and another for another. Surely a GP's time is worth the same no matter what?
It's just a little disingenuous of the two bodies to take the no-differential-pricing line, though, if you consider that:
There is very clear evidence that a video-based call is far more effective in terms of clinical acuity in certain consults than audio alone.
GPs have for very understandable reasons slipped quietly into a habit that is going to be almost impossible to break: use the phone because it is fast and easy, and if you need to see your patient, get them to come in. If this pattern is allowed to set hard, a lot of efficiency will be lost to the system, both on the GP side and the patient side. But mostly the patient side.
The reluctance to do video is a solvable technical issue over time – you might be able to reprice later when better habits set in.
The problem for GPs with doing video is that they haven't been trained, phone is very easy and they usually don't have easy access to a good integrated video system. Their businesses are entirely transactional and without these things in place, using video loses time, and money – probably a lot over time.
The solution isn't as simple as pricing differentially. The government will need to put a program of investment and incentives  together to get GPs over the line on video.
(For an in-depth discussion with telehealth experts on how and why video can be utilised, register for Wild Health's upcoming webinar on the subject here).
The only issue then is, as time goes by, the most likely (and possibly sensible) differential pricing model is to keep the current telehealth pricing structure in place, but only for video, and drop the rebate if the call is on the phone only.
Most GPs are using phone for triage at the moment, then they will continue the call if they can do it over the phone, and get patient to attend if they can't do it easily over the phone.
The interesting aspect of how telehealth has unfolded – and you suspect how it will continue to unfold – is no one predicted any of it. The government thought it would blow out and be abused and the telehealth vendors thought video would end up a big component for GPs (it's currently on a miserly 3%).
Hunt and the DoH have taken a very pragmatic "iterative" approach to telehealth which has served them well. The biggest iteration was rebating it in the first place. After that they've been testing subtle but significant iterations, like mandatory bulk-billing for certain categories.
The DoH has said it'll spend $18.9m in the next six months working out some new iterations.
You suspect that over the next few years iteration will be the name of the game.
But at least we know now that telehealth is here forever.