11 November 2021
Updated: Is Australia's surgical regulation only skin-deep?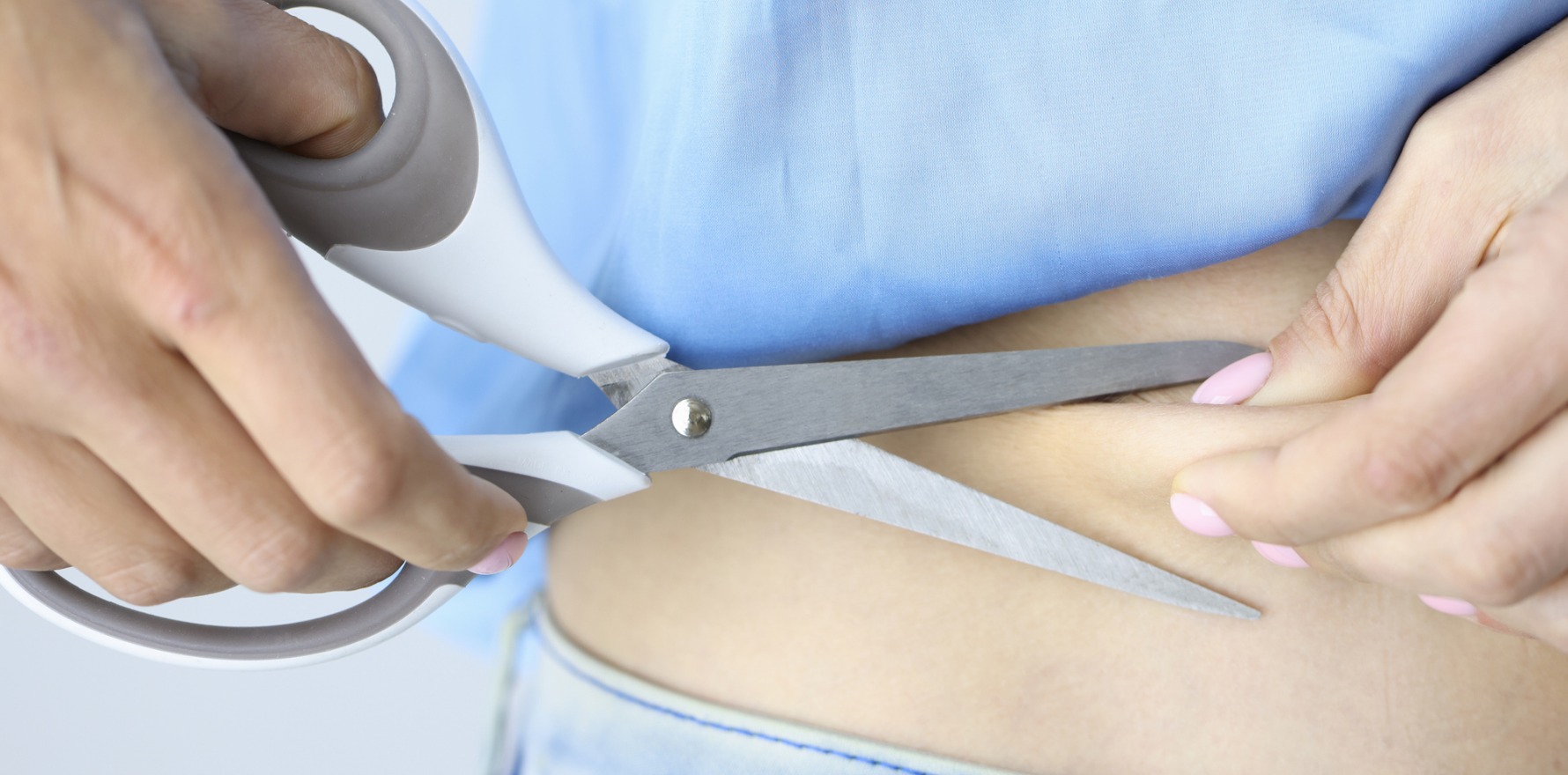 When any medical practitioner can call themselves a cosmetic surgeon, is the regulatory landscape due for a nip and tuck?
---
Anyone having elective surgery in Australia might reasonably assume the doctor assigned to slice and dice their flesh has undergone rigorous training.
But when it comes to the multi-billion-dollar industry of cosmetic surgery, patients are given no such guarantee.
A joint investigation last month by the ABC and Nine newspapers revealed the "Wild West" of cosmetic surgery, where doctors with either no specialist medical training or a non-surgical speciality can set up shop and offer invasive cosmetic procedures.
The investigation primarily focused on Dr Daniel Lanzer, a dermatologist by qualification, who has been accused of acting outside his scope of practice and failing to maintain hygiene and sterility standards. He is now under investigation by AHPRA and the Australasian College of Cosmetic Surgery and Medicine, and has made a legally enforceable undertaking not to practise medicine in Australia.
A number of specialist plastic surgeons, who have undergone the only Australian Medical Council-accredited training scheme for aesthetic and reconstructive surgery, say all medical specialists should find the soft regulation of cosmetic surgery "extremely concerning".
"It opens the floodgates for imitation specialties to be created," says Dr Amira Sanki, vice president of the Australasian Society of Aesthetic Plastic Surgeons (ASAPS).
But the national regulator claims its hands are tied when it comes to policing the increasingly popular self-declared speciality of cosmetic surgery.

After the Four Corners program, AHPRA released a statement saying it was "deeply concerned" by the material, but had no power to prevent the use of the title "cosmetic surgeon" as it was not a protected title. It can pursue individual medical practitioners for their behaviour, but only after a complaint from the public.
Under the Health Practitioner Regulation National Law, any registered medical practitioner, regardless of their experience, can legally perform surgery, or call themselves a cosmetic surgeon.
There are few exceptions to this rule, which applies to dental procedures, prescription of optical appliances and spinal manipulation.
For GP specialists with additional surgical training, this flexibility in the law is what allows for dynamic procedural medicine to take place.
But it's up to the hospitals where they practise to ensure that proper training has been undertaken.
"Many institutions in which invasive procedures are undertaken have credentialling and scope-of-practice processes that review the individual practitioner's qualifications, experience and training and define what they can and cannot do," a representative for AHPRA and the National Boards tells TMR.
"These credentialling and scope-of-practice processes mean that some well trained and experienced general practitioners may be providing some surgical services because they have been assessed as being competent to perform them."
But it seems in a private practice setting, a doctor's "scope of practice" is largely left up to the profession to self-regulate.
The Medical Board of Australia says it expects that registered practitioners would "exercise their professional judgement" and work within the scope of their individual competence, education and training. This knowledge can change over time, the board acknowledges, and is not limited to foundational learning in the undergraduate degree which qualified them for registration.
But this long leash is worrying to specialist plastic surgeons, who says these surgeries raise issues of patient safety.
Asked how often the results make their way into her practice for correction, Dr Sanki tells TMR: "I would personally see poorly performed surgery by a cosmetic surgeon monthly."
And additional concerns were raised in September by ASAPS at a Senate inquiry into AHPRA. The specialist group highlighted that patients were endangered by poorly performed and inappropriately recommended surgeries and called for more stringent regulation.
The Australian Society of Plastic Surgeons (ASPS) runs a specialty surgical training pathway overseen by the Royal Australasian College of Surgeons, which takes a minimum of four years to complete. 
The Australasian College of Cosmetic Surgery and Medicine (ACCSM) responded to the concerns raised at the inquiry by saying that surgical training under RACS in one of the traditional specialties did not offer training specifically in cosmetic surgery – making specialist plastic surgeons actually less qualified to perform aesthetic procedures than those who had undertaken ACCSM's two-year, $40,000 course. (See below for a longer response from ACCSM.)
"There are three groups of practitioners of cosmetic surgery in Australia," ACCSM president Patrick Tansley told the Senate committee.
Mr Tansley is registered in the UK as a specialist plastic and reconstructive surgeon and practices cosmetic surgery in Australia under general registration.
"The first are plastic surgeons, some of whom have some training, many of whom have no training in cosmetic surgery whatsoever. The second are trained cosmetic surgeons – for example, fellows in my college, who go through the two-year specific dedicated training program in the field," he said.
The third category was the "cowboy group" who had not undergone any training in these types of surgeries.
"I'm sure my plastic surgical colleagues would agree that it's that cowboy group that is of most concern," Mr Tansley said.
But when it comes to enforcing regulation, the Medical Board is mainly concerned with those trading under "protected titles" in the National Law such as those calling themselves a "chiropractor", "dentist" or "medical practitioner".
Under this law, any medical practitioner can call themselves a surgeon, because it's not a protected title.

This creates a rather ideal loophole for any medical practitioner who decides to trade under a medically convincing, and unprotected, job descriptor.
"Specialist surgeons find this concerning because we see and manage the large volume of physical, psychological, and financial hardship that patients suffer because of poorly performed or inappropriately recommended surgery," Dr Sanki says.
Patients are likely to feel duped when they discover there is a difference between a specialist plastic surgeon and a cosmetic surgeon.
"It certainly is a widespread issue that patients do not understand the difference between cosmetic surgeons and specialist plastic surgeons," Dr Sanki says.
A 2019 survey by ASAPS found that of 2000 patients, 80% agreed that the title cosmetic surgeon implied that a doctor had completed surgical training. And more than 75% agreed that banning the use of the title of "cosmetic surgeon" would help patients differentiate doctors with general registration from specialist surgeons.
"It is incredibly disheartening to see patients feeling embarrassed and stupid for not knowing the difference between a cosmetic surgeon and a specialist surgeon," Dr Sanki says.
"We live in a highly regulated country where patients have an assumption of safety in our healthcare system. Patients are easily duped by glossy marketing, five-star reviews and enticing sales pitches.
"There is also an unfortunate stigma about plastic surgery. A woman who has a botched result from a breast reduction is not viewed in the same light as a man who has a botched result from cardiac stenting, but the social consequences are the same. They both would lose their ability to feel happy and healthy.
"Would we accept someone with general medical registration performing cardiac stents?"
Let's tighten up this sagging law
In July 2018, state and territory health ministers were asked by federal Health Minister Greg Hunt to consider tightening regulations for cosmetic surgery.
But three years later, the new laws, which were meant to prevent doctors who called themselves "cosmetic surgeons" from practising complex medical procedures, are yet to be passed.
TMR asked Mr Hunt why the states have neglected his historical recommendation to better regulate surgeries and whether it was appropriate for medical practitioners without recognised surgical specialisation to offer their services as a "surgeon" of any kind.
The Department of Health confirmed Mr Hunt received a letter from ASAPS regarding the need for regulation and referred this to the AHPRA ministerial council for prioritisation and further review.
"Health ministers have agreed to consider a proposal to regulate the use of the title 'surgeon', aimed at addressing concerns for public safety," a DOH representative said.
In Victoria, the government is leading a public consultation, commencing this month.
"Any changes to the regulation of the title 'surgeon' will be implemented following consideration of stakeholder feedback," the DOH said.
But Dr Sanki doesn't buy AHPRA's excuse that it cannot regulate cosmetic surgeons right now.
"ASAPS is of the firm belief that AHPRA can exercise the responsibilities given to it under the National Law – a law that gives AHPRA the power to prevent patient harm in the first place. Instead, AHPRA skirting around an issue that is exploding, without dealing with it at the source."
Correction
This article originally said that ASAPS, not ASPS, ran the four-year course overseen by RACS.
ACCSM contacted us after publication to say the story did not reflect its own position on the need for regulation in cosmetic surgery. TMR did not intend to imply the college is defending the status quo.
After the Four Corners episode, ACCSM put out a statement calling on health ministers to adopt a new accreditation standard.
According to the statement, the Australian Medical Council "recently found that plastic surgeons trained by the Royal Australasian College of Surgeons had a 'deficit' in their experience of cosmetic surgery and qualify with 'a gap' in this area of practice".
It quoted Mr Tansley as saying: "[All] doctors, plastic surgeons and cosmetic surgeons alike need to have to meet a national competency standard based on essential training, qualifications and recertification in cosmetic surgery. 
"This would ensure that all doctors, including specialist plastic surgeons, who call themselves cosmetic or aesthetic plastic surgeons would need to have achieved an independently assessed benchmark of relevant training, qualifications and experience specifically in cosmetic surgery. They would also be subject to ongoing recertification requirements. 
"The ACCSM has also proposed an AHPRA register of all medical practitioners performing cosmetic surgery who have met and maintain the standard. Only those on it would be able to use the title 'cosmetic surgeon' or 'cosmetic or aesthetic plastic surgeon.'"
ACCSM further notes that cosmetic medicine and surgery is not a surgical specialty recognised by the AMC, "as Australian legislation requires that recognition of any new specialty be based upon reducing a 'burden of disease'. By definition, cosmetic medicine and surgery is not based upon disease and therefore cannot currently be recognised as a specialty."
ACCSM's full response to the Senate inquiry can be found here.