12 October 2020
Invasive prostate cancer treatments almost double in private patients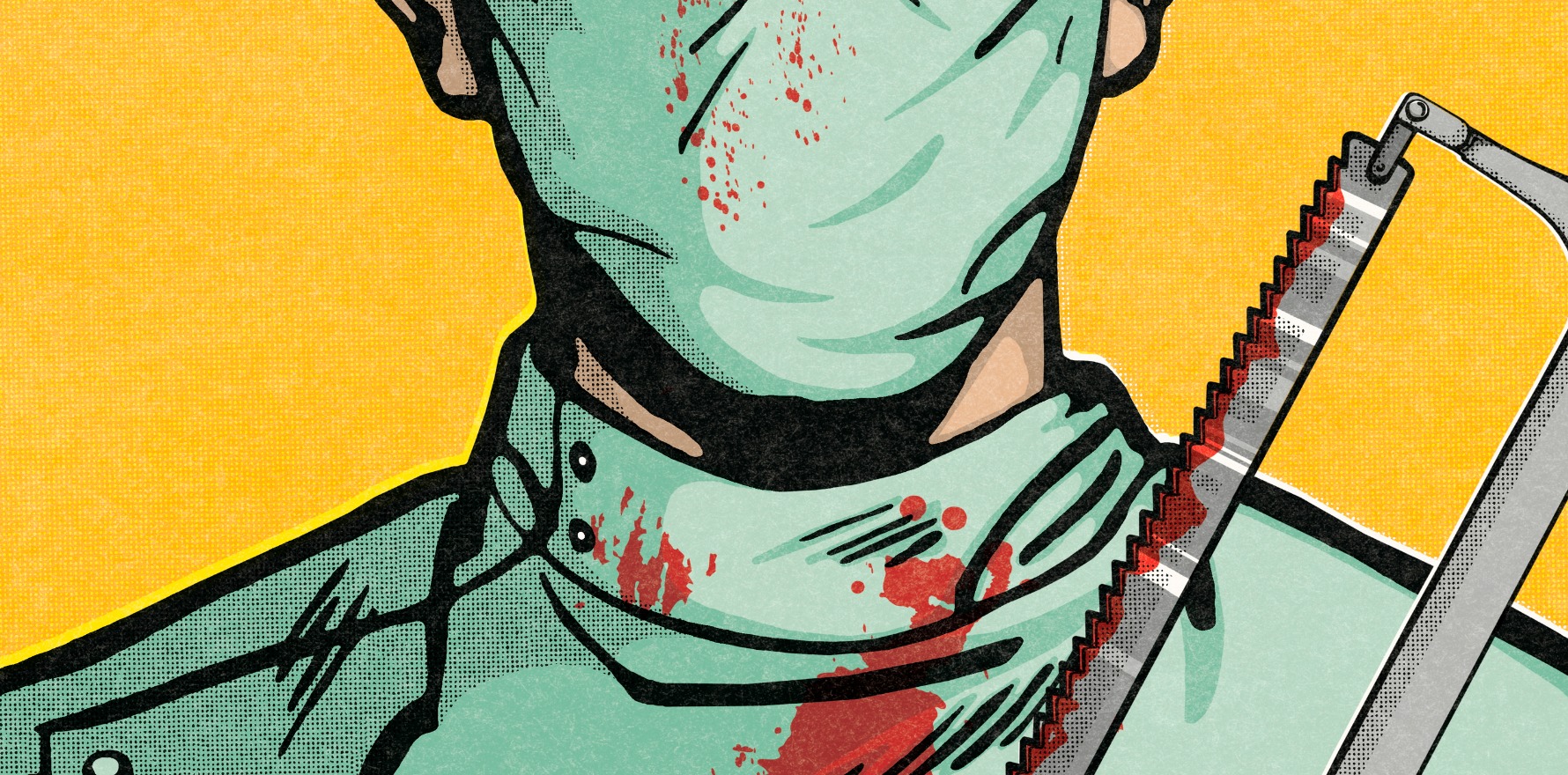 Men treated in private hospitals are far more likely to have radical prostatectomy or radiation for their cancers, raising concerns about overtreatment.
---
A new study shows men in private hospitals are almost twice as likely to have invasive treatments than their peers in the public system, raising questions about overtreatment.
Prostate cancer is now Australia's most frequently diagnosed cancer, with rates increasing over the past two decades, amid increasing prostate?specific antigen (PSA) blood testing.
"Many men with localised prostate cancer undergo active treatment, although the only two prospective randomised trials during the era of widespread PSA testing found that prostate?specific and overall survival outcomes were equivalent for surgery, radiation therapy, and watchful waiting (despite some documented limitations)," Dr Luc te Marvelde, at Cancer Council Victoria, and colleagues wrote in the MJA.
To assess whether treatment was offered at different rates in different health settings, Dr te Marvelde and colleagues analysed data from the Victorian Cancer Registry that was linked to population?based administrative health datasets.
The study of almost 30,000 men diagnosed with prostate cancer between 2011 and 2017 showed that those diagnosed in private health services had substantially higher rates of radical treatment compared to those diagnosed in public health settings (OR: 1.4), even after adjusting for age, comorbidity and tumour classification.
Forty-four per cent of the Victorian men diagnosed in the private sector underwent radical prostatectomy compared to 28% of public patients.
In contrast, only one in ten private patients received curative external beam radiation therapy alone, compared to one in five public patients.
"The difference [in rates of radical prostatectomy] was greater for men diagnosed after the age of 70 years (private v public: OR, 3.45) than for younger men (OR, 1.96)," Dr te Marvelde wrote.
Patients chose treatments depending on how they understood their prognosis and the risks and benefits, wrote Dr te Marvelde.
"His choice may be influenced by how the information is presented, and not all patients receive information adequate for making a fully informed decision," he wrote. "This can lead to decision regret, increased treatment costs, and psychological problems."
"With our ageing population and the increasing costs of prostate cancer treatment, these factors also have health economic implications."
Dr te Marvelde stressed the need for high quality, evidence-based care of all men with prostate cancer.
"Men with prostate cancer who have no comorbid conditions, live in areas of higher socio-economic status, and have less aggressive disease more frequently receive their biopsy diagnoses at private health services," he wrote.
"Further, after adjusting for the influence of these factors on their subsequent treatment, differences between choices in the private and public systems remained evident, suggesting that other factors have a strong influence on whether men undergo surgery or receive radiation therapy."