30 April 2021
India fundraiser sends love to doctor's long-lost girl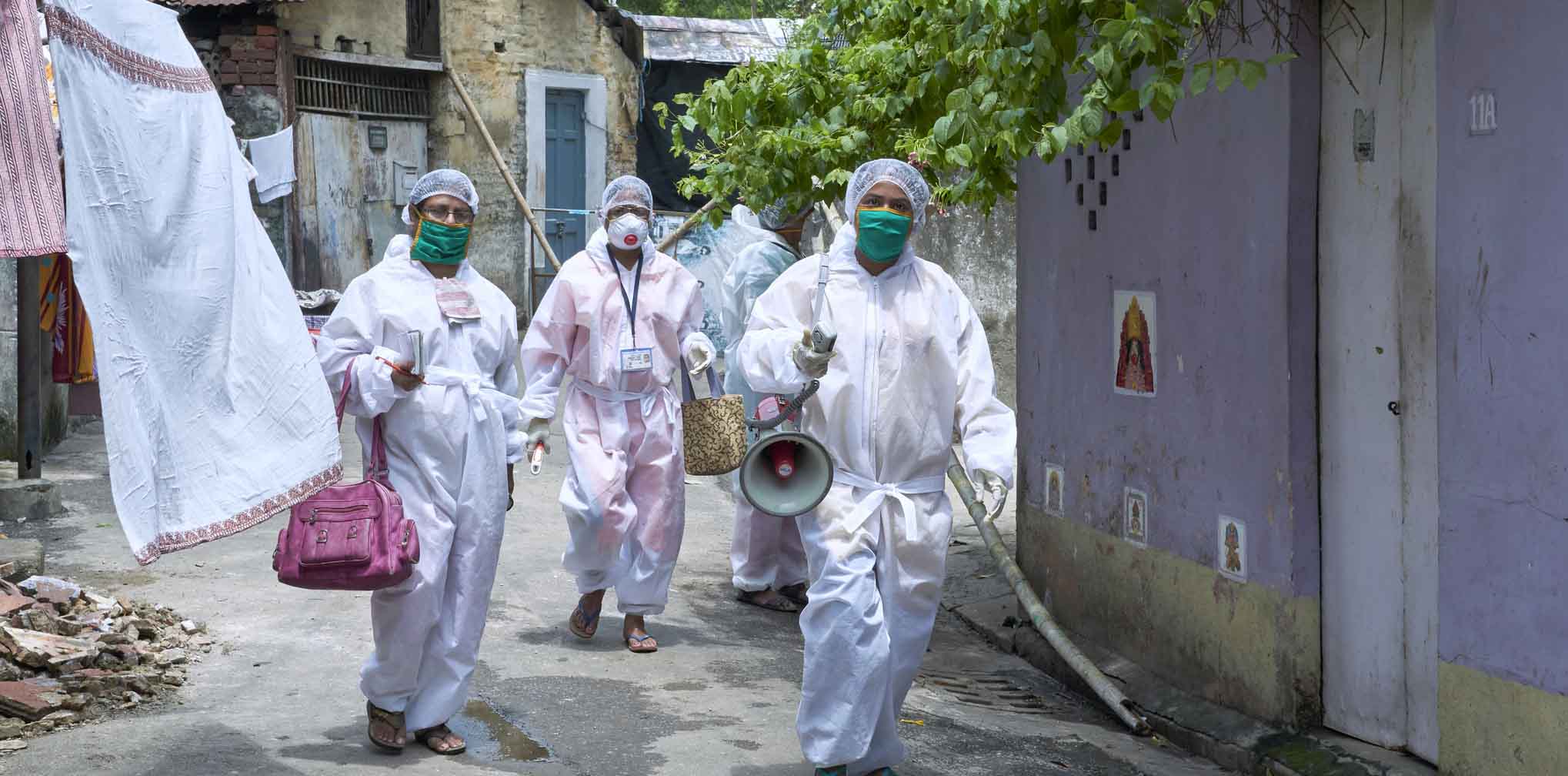 With the COVID crisis in India continuing to surge, many doctors in Australia have been wondering how they might be able to help their colleagues abroad.
For Dr Anchita Karmakar, a doctor better known for her medicolegal advocacy, the situation in India is a very personal one.
Before studying medicine, Dr Karmakar migrated to Australia with a man she was arranged to marry. They soon welcomed the birth of their daughter Juju.
But when Juju was just six months old, she was diagnosed with retinoblastoma, a rare form of eye cancer. She went through multiple surgeries and procedures but ultimately lost her right eye to the illness. It was this horrible experience which ultimately led Dr Karmakar to study medicine.
But her troubles did not end there. Dr Karmakar also suffered years of domestic violence at the hands of her husband.
She managed to separate from her partner after 10 years and they made a verbal agreement to share the custody of their daughter Juju.
But one day in 2012, when Dr Karmakar was working as junior doctor, she arrived at her daughters' primary school in Brisbane to find that Juju had not been in class that day.
Her ex-husband had kidnapped their daughter and taken her to India.
Their last contact was in 2014, after Dr Karmakar had exhausted all legal avenues to bring Juju home to Australia. It was this battle that led her to study law.
"If she's still alive, she's probably in Kolkata in amongst the nightmare and crisis India is facing now with COVID," Dr Karmakar told TMR.
India's total COVID-19 cases passed 18 million this week and the rate of deaths from infection has tripled over the past three weeks.
Thinking of her daughter Juju, who would now be in her late teens, Dr Karmakar couldn't sit back and do nothing about the situation happening in India.
So this week, she set up a crowdfunding page in her long-lost daughter's name to raise money for the medical crisis almost 10,000km away.
"I've got a lot of family and medical colleagues that work in the rural areas of India and they have told me that the Indian government is receiving a lot of aid but it's mainly focused on the metropolitan areas," she said.
"There's a specific rural town in Kolkata, which might be where my kid is, where there is no intensive care, no oxygen supply and they have literally run out of all antivirals and steroid medications that can be lifesaving."
The area is home to 300,000 people.
Dr Karmakar and her Australian Health Practitioners Advisory Solutions group have identified three projects requiring urgent financial assistance.
Funds for the medical equipment and medical supplies for the volunteer rural generalists treating COVID patients in and around Kolkata
Donations for oxygen concentrators and medication along with daily living supplies for a community-based women and children's shelter run by one female rural generalist in Northern India
Urgent supply acquisition of essential medications needed for specialist respiratory physicians in Kolkata running voluntary clinics for the poor
"Of course, we're not trying to take away any concentration from the bigger, amazing fundraising and activities that some NGOs are doing right now," said Dr Karmakar.
In fact, Dr Karmakar said any money collected in excess of what's needed would be funnelled into other reputable charities assisting the medical efforts in India.

Australian doctors are also being called to donate their time and expertise to help some of the junior medical teams in rural India via telehealth.
"There's major shortages of senior medical staff in rural areas now because lots have gone to the cities," Dr Karmakar said. "This means the hospitals are being staffed only by some amazing registrar level doctors.
"What we're trying to do is create a rotating roster so that doctors can be available via telehealth for these young doctors in India to consult with."
A range of specialists are needed for this project including respiratory physicians, intensive care specialists, clinical pharmacists, clinical nurses with a special interest in wound care or ICU nursing, paramedics or emergency doctors with a special interest in prehospital ambulatory care and geriatricians.
"It's to offer assistance for simple things such as the settings on a ventilator, or to offer clinical support," Dr Karmakar said.
All consults will be in English, Dr Karmakar said, with the use of interpreters as needed.
On the crowdfunding page she has written: "I can't change the terrible circumstances my child went through, but I can raise funds, buy equipment, support my colleagues in the frontline and pray that perhaps little by little I maybe able to make the world she may live in slightly safer.
"Many thousands of Jujus are waiting for this support. Let's make this happen."
You can make a donation to Juju's Covid funds for India here.
If you need to talk to someone about family and domestic violence or sexual assault call 1800RESPECT or 1800 737 732.
If you are in immediate danger, call 000.