24 August 2021
When patients say no to the needle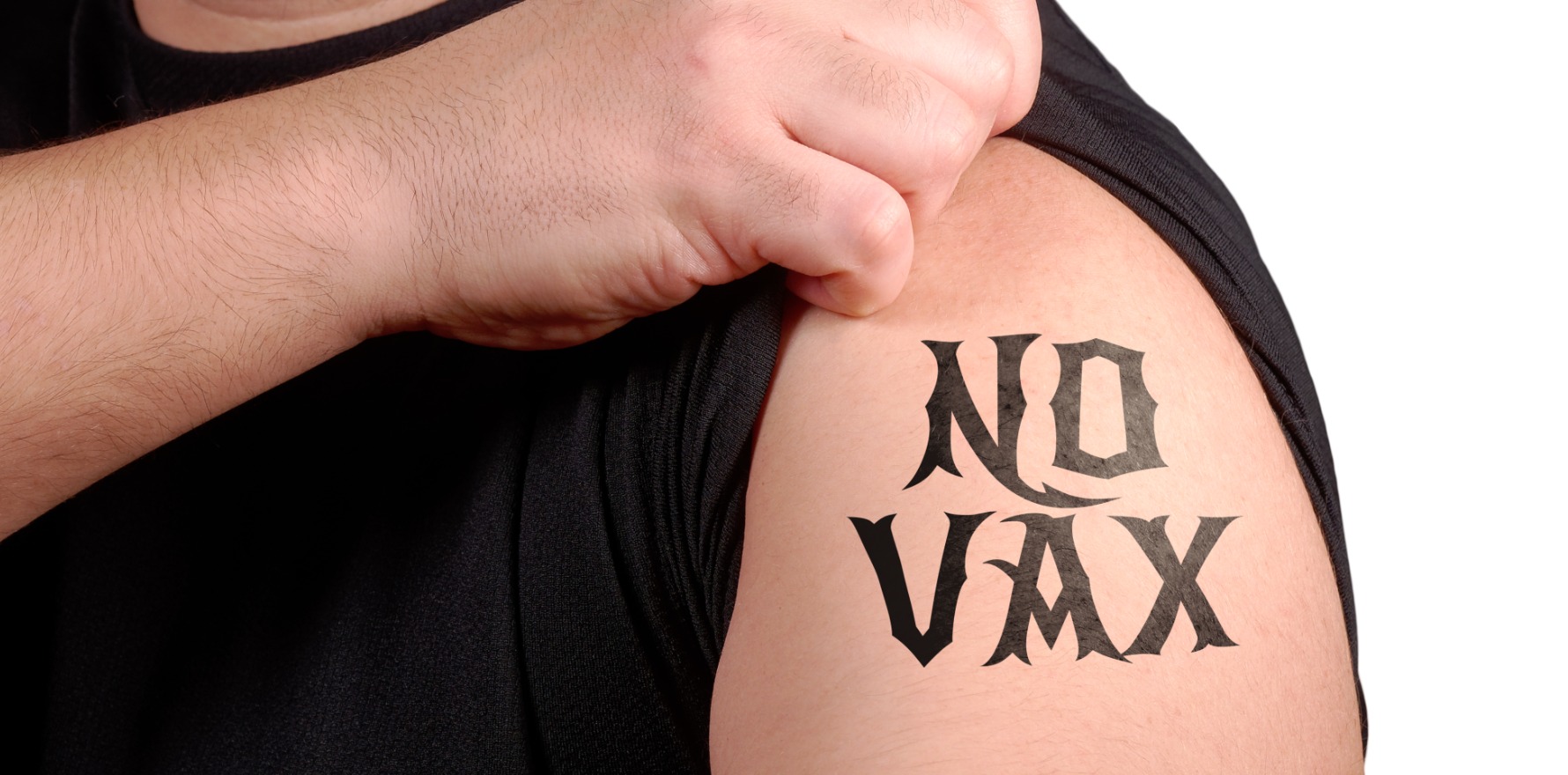 Picking your battles is a skill helping one GP cope with trying to vaccinate patients in one of Australia's most notoriously vaccine-hesitant regions.
Although the recent outbreak may have had some positive effect on uptake, longstanding Brunswick Heads GP Dr Marc Heyning still faces the daily challenge of a largely suspicious community.
While Melbourne and Sydney have borne the brunt of the outbreaks, this northern NSW region has remained relatively unscathed.
"Basically, complacency set in," he tells TMR. "During periods of complacency, you can get the conspiracy theorists starting to become very active."
Notoriously, the nearby town of Mullumbimby has hosted multiple protests against the rollout of 5G network in the area. The debunked conspiracy theory links the technology to a range of health problems, including cancer, autism and infertility – and most recently, proposes that it suppresses the immune system and helps the spread of covid.
By the time vaccines – specifically AstraZeneca – were available in the area, residents had also been exposed to the public debate and hype over the rare side effects.
"This made a certain amount of vaccine hesitancy even worse in an area that's already vaccine hesitant," says Dr Heyning.
"I had about 300 of my patients that instantly came in and got the AstraZeneca vaccines … and then came the hard sell."
Interest was so low that it was hard to justify opening a vial.
"We were hard pressed to get 10 a week," he said.
In the small coastal town, located 15 minutes north of Byron Bay, only 20-29% of residents have been fully vaccinated against covid.
Even prior to the pandemic, vaccine rates for all diseases have been among the lowest in the country. By age one, around 95% of all kids have been fully immunised Australia-wide, but in the Byron local government area, the figure is only 68%.
Dr Heyning says that many of the people who are not vaccinating their children are the same people now opting not to have the covid vaccine.
The Brunswick Heads Medical Centre has around 450 patients over 60. When AZ became available, 300 of those eligible patients readily took up the offer, but the other 150 would not come in.
After the initial surge, the centre began vaccinating younger patients, mostly between 50 and 60 but even some as young as 29. Many of these were patients who decided not to wait until the Pfizer vaccine, which they felt was not arriving anytime soon.
But they were still having trouble getting enough people in, Dr Heyning says.
"In fact, we actually stopped doing the first vaccines for about two weeks, because we just couldn't get the numbers together to break open a bottle."
This all changed in early August when a covid-positive man from Sydney and his two teenage children travelled to the area, sending four of the local government areas into lockdown.
They reopened the vaccine clinic.
Then, the Monday after the lockdown, Queensland Premier Annastacia Palaszczuk announced that anyone travelling from NSW to work in Queensland would need to prove they had at least one dose of the vaccine.
At that time, only 10-19% of the population were fully vaccinated, and 30-39% partially vaccinated.
"We went from 10 people booked for Tuesday to 30 basically overnight," Dr Heyning says.
This prompted some angry pushback from residents, many of whom work across the border. Previously, Queensland authorities had agreed to a 'border bubble' that allowed travel for work and other essential reasons.
"There is an irritation in about a half of these new [patients] that have come out of the woodwork," Dr Heyning says.
"[Others] were saying, 'No, I'm happy to get it. I was sitting on the fence, but now it looks like covid is here to stay.' Or, 'It's going to become more prevalent, so I better get on the bandwagon and have it done'."
Who isn't getting vaccinated?
While Dr Heyning believes that the silent majority support vaccination, the core group not getting vaccinated are those who already don't vaccinate their children.
These patients are entrenched in their opposition and open about their belief.
"As a clinician, you work out what stage of change people are in," he says.
"If they're contemplative, spend the time exploring what their concerns are.
"If they're pre-contemplative, you pick it up pretty quickly and you don't waste too much time talking about it, because they're not ready to hear.
"There's always going to be a core in this area of pre-contemplative individuals who are not ready to discuss the vaccine issue. It wouldn't matter whether it was mandatory or not. They're not going to have the vaccine, end of story.
"Unfortunately, it then rubs off on people who do want to vaccinate, because they don't dare talk about it out loud in case they get a big tirade thrown in their face about how, why would you do such a stupid thing?
"Mothers come in and they say, I'm vaccinating my children, but don't tell anybody about it because I don't want to get the backlash."
Dr Heyning has experienced a similar backlash, with one patient telling him that because he was vaccinated, he would be emitting spike proteins.
"I don't think she'll ever come back."
Dr Heyning admits he now thinks twice about taking on the anti-vaxxers.
"I have, in the past, decided to tilt my lance against the windmills and tried to take them on – but found it very difficult, because they use just enough science taken out of context to make it hard to get a decent scientific dialogue going.
"If you don't know every study that they're quoting – or misquoting – then it's very difficult."