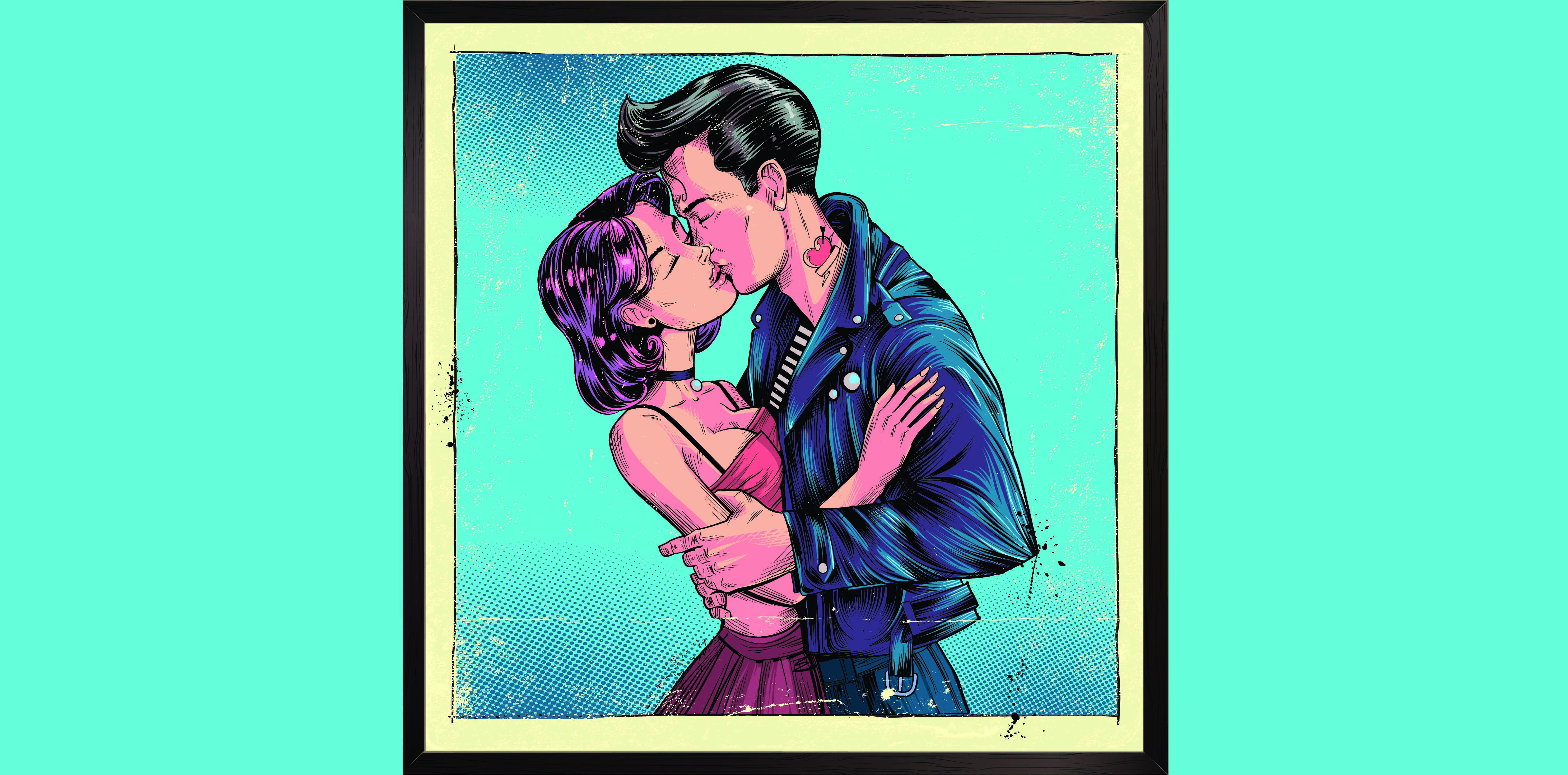 Here's what we may need know about the impact of the COVID-19 pandemic lockdown on sexual health
---
Society is in upheaval. Healthcare is facing unprecedented disruption. One thing that is easy to overlook amid the massive changes wrought by the coronavirus pandemic is patients' reproductive and sexual health.
Now experts have weighed in on the most important shifts you need to know about this lockdown.
INCREASED RISKS
Unplanned pregnancies are expected to rise as partners are locked inside, spending more time together, experts warn.
This may simply be because people are having sex more and are less able to get their regular supply of contraception, says Dr Safeera Hussainy, a pharmacist and adjunct senior lecturer in the department of general practice at Monash University.
"We know in Australia that the oral contraceptive pill is the most commonly used form of protection," Dr Hussainy says. "[But] with the level of stress and anxiety people are experiencing, they may forget to take it or they may not be able to get to their GP to get supply."
Unfortunately, reproductive coercion may be on the rise too.
Expert on intimate partner violence, Professor Angela Taft, says that when people in abusive relationships are forced to stay home together, amid increased financial and other stresses, there is a strong likelihood of more family violence.
"When there's a lot more time there's a lot more opportunity," says Professor Taft, researcher at the Judith Lumley Centre for mother, infant and family health research at La Trobe University. Alcohol use and gambling are also on the rise, and both have been linked to abuse in intimate relationships.
As a result, it is important for women to be able to access some kind of fertility control, "and that includes access to abortion services", Professor Taft says.
"Very often in abusive relationships women don't have the right to deciding when to have sex, how to have sex and how to be protected during sex," she says.
Women in abusive relationships tend to get pregnant at a younger age, more frequently and have more unwanted pregnancies. They have more terminations, but also more miscarriages, stillbirth and worse pregnancy outcomes are worse, she says.
WHAT TO DO
The most important thing is to know what to look for, says Professor Taft. Domestic violence often doesn't look like a black eye. Rather, the more common signs are depression and anxiety, as well as eating and sleeping disorders.
Professor Taft recommends the RACGP's White Book and online videos for strategies and best practice – as well as familiarising yourself with nearby services and helplines such as 1800RESPECT.
But it is also important to check in on women, ask if the children are safe and understand how to help them make a safety plan. She recommends the WHO's "brilliant" safety plan as an example.
Now was a good time to revisit emergency contraception and long-acting reversible contraception with patients, she says.
EMERGENCY CONTRACEPTION
Women need know they can get emergency contraception over-the-counter at a pharmacy both before and after unprotected sex, says Dr Hussainy.
It is legal and recommended for all women of reproductive age to have a packet of emergency contraception on hand, otherwise known as advanced supply.
Women and their partners may also be able to call their pharmacist and to run through a phone consultation ahead of picking up the pill, to reduce face-to-face time, she adds.
WHAT ABOUT LARCs?
This is a good time to emphasise long-acting reversible contraception, as women may have fewer opportunities to access other, less reliable forms of contraception. Many may also be feeling wary of becoming pregnant with so much uncertainty in the world right now.
For women who already have a LARC implanted, RANZCOG has issued some reassuring news. Many IUDs and implants can safely be left in if it is inconvenient or stressful to have the procedure to get it removed.
"We know for someone that is having a routine change and replacement for Mirena, which is licensed for up to five years' use, there is sufficient evidence to reassure clinicians and women that it can be extended out to six years of use," says Dr Deborah Bateson, medical director of Family Planning NSW.
Similarly, the 10-year copper IUD can be extended out to 12 years and the five-year copper IUD can be extended out to six years.
For younger women with higher fertility, it may be appropriate to also use condoms and a pill in addition if an unintended pregnancy is unacceptable, she adds.
Advice from the UK is that the Implanon, which is licensed for three years of use, can be extended for an additional year.
However, Dr Bateson warns that there is less evidence for its efficacy beyond three years and advises that women use condoms or the oral contraceptive pill in addition, particularly for young, fertile women.
Women who are over 45 years can still use their Mirena until age 55 or menopause.
For women who do want a LARC inserted, Dr Bateson recommends minimising face-to-face contact. This can be done with an initial consult using telehealth, and then minimising the number of people in the room for the consultation, before following up with a telephone call instead of an in-person consult.
Doctors may also want to consider having women self-collect swabs for STIs where it is appropriate, she adds.
BIGGER EMERGENCY SUPPLIES
Pharmacists are now allowed to supply at least a month of medication as an emergency supply, up from three days before.
This is only for medication that the patient has been prescribed before, and they know the name, dose and how to take it, says Dr Hussainy.
Dr Hussainy says that in the case of the oral contraception pill, pharmacists should consider giving a whole box, even if that is typically several months' supply. This is to align with the latest guidelines from the UK Royal College of the Obstetricians and Gynaecologists, which specifically recommends women get at least three months' worth of their usual oral contraception.
BARRIERS TO CARE
Marie Stopes issued a report on the situation last week, calling on the government and other healthcare services to classify abortion as a category 1 essential service.
In the report, the organisation reveals they have had to cancel surgical abortion care lists, "meaning women and pregnant people have had to continue with their pregnancies". They are also reducing the gestational limit for surgical abortions to 22 weeks.
The organisation is also calling for PBS subsidies for medical abortions up to 10 weeks gestation and access to medical abortion via telehealth for South Australians. This is necessary for those who can't travel or who face violence in the home, it says.
"Surgical abortion remains largely inaccessible in many regional, rural and remote areas of Australia," says the report. "Without freedom of movement interstate and intrastate for both patients and health professionals, surgical abortion will not be accessible."
ABORTION
RANZCOG addressed this in a statement last month. "Abortion is an essential healthcare service," it said.
The pandemic will disrupt normal healthcare processes, so they advised clinicians to take the following steps: "Greater use of remote consultations, and early medical abortion at home, may be necessary to ensure women have access to timely and safe abortion care."
The committee for women's health also dropped the recommendation to test rhesus status and give anti-D for first trimester miscarriage or abortion, as it could delay care and creates more face-to-face interactions for patients and healthcare workers.
This brings Australia into line with the UK, where rhesus status isn't needed for medical abortions up to 10 weeks.
"For surgical management of abortion prior to 10 weeks, checking rhesus status, and aministration of anti-D, is discretionary, based on the individual woman's risk benefit profile and her preferences," the organisation recommends.
Some medical abortion providers are also using low sensitivity urine pregnancy tests instead of requiring a follow-up blood test. It can be done 14 days after the mifepristone and is a useful way to ensure the medical abortion is as streamlined as possilble, says Dr Bateson.
Women's health experts are hard at work to increase access to these vital services, so expect more changes in the months ahead