5 November 2020
How digital health has responded to COVID-19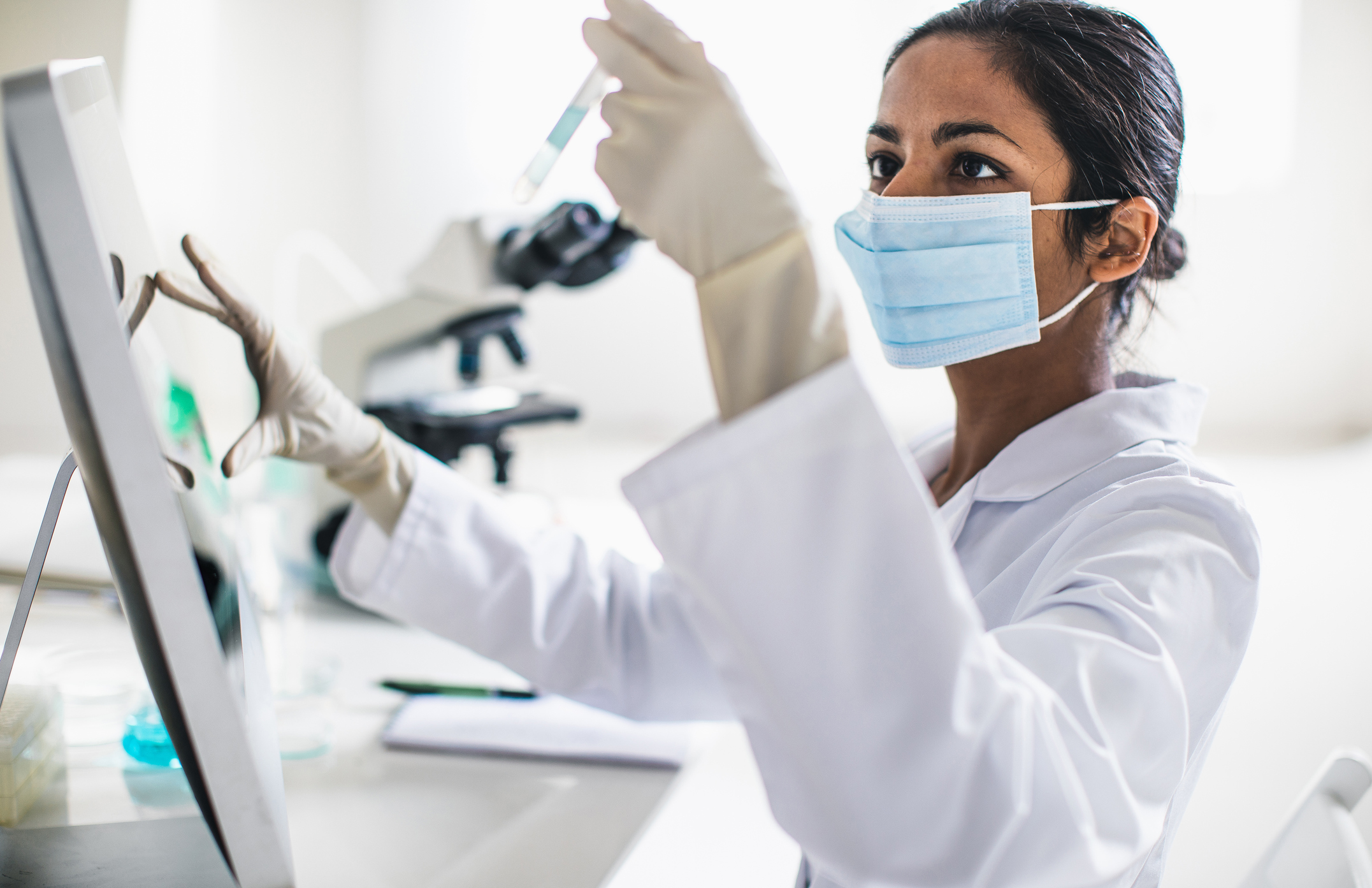 Australia's health and aged care sectors have been fragmentally digitised for a number of years and, as a partner to some of the largest health and care providers, at Telstra Health we have seen a multitude of early adopters of digital systems.
In some states, the health and care systems have been digitised for many years; however, these systems do not always work in sync with one another, and thus do not operate as efficiently as they could for the states they support.
For example, some components of the aged care sector adopted digital systems more than a decade ago. In addition, some medical practitioners were trailblazers in adopting to digital solutions, whereas others tested out telehealth for the first time in recent months as a result of state-wide restrictions due to the COVID-19 pandemic.
At the height of the first wave of the pandemic, approximately 36 per cent of GP consultations were delivered by telehealth which amounted to around 4 million consultations per month. Furthermore, approximately 37 per cent of specialist consultations were delivered virtually during this time.
The pandemic has rapidly accelerated the adoption of digital solutions as a whole, and not just virtual health consultations. The global virus has significantly raised the recognition and value of digital health solutions and has highlighted the necessity of these by expediting regulatory processes and requirements.
Where Telstra Health's digital health solutions are concerned, the pandemic has accelerated our launch of paperless scripts, resulted in the roll-out of clinical task management systems and enabled us to more quickly support hospital providers improve patient flow. In addition, our solutions have also continued supporting aged care providers through improved communication infrastructure, and COVID-19 surveillance and monitoring resources.
Acceleration of paperless scripts implementation
Impacts from the COVID-19 virus raised as assortment of concerns and difficulties in accessing relevant medicines. As health prescriptions increasing by up to 46 per cent following lockdown regulations, we launched Australia's first fully electronic prescription which was prescribed and dispensed by a doctor and pharmacist in May of this year. This successful alternative to paper scripts was developed by our joint venture group Fred IT Group, the largest provider of software to the Australian pharmacy sector.
Working alongside the Australian Government, Fred IT Group fast-tracked the implementation of electronic prescribing, making it easier for patients to access their medicine, helping to reduce medication errors, and enabling information to be shared between healthcare professionals in real-time.
Streamlining hospital communication and task management
The COVID-19 virus created an acceleration in demand and implementation of communication and task management systems such as Telstra Health's Patient Flow Manager and Medtasker solutions.
Patient Flow Manager provides clinicians with consolidated operational and clinical information and supports hospitals in managing patient journeys from admission to discharge. The solution is implemented at 125 hospitals across Australia and New Zealand, and the pandemic highlighted a necessity to upgrade Patient Flow Manager to identify COVID-19 positive patients or those classified as high-risk or suspected as having the virus. The upgraded solution has enabled hospitals to allocate resources accordingly and better?manage?the?flow?of COVID-19 positive?patients.
The urgency of ensuring hospital providers were fully prepared for an anticipated influx in COVID-19 positive patients led to an acceleration and expansion in the roll-out of Medtasker, a Telstra Health enterprise grade, secure clinical and multidisciplinary task management and communication solution, at Royal Hobart Hospital's Emergency Department. The implementation was successfully completed one month ahead of schedule and was extended to other teams within the hospital provider.
Keeping our most vulnerable connected
Amid the myriad of problems the COVID-19 virus has presented for the most vulnerable in our communities, digital health has enabled residential aged care providers to meet increased demand, and to maintain connection with the families, carers and loved ones of residents.
Our Message Manager software enables all elements of communication to be captured and easily reported on from a singular system by combining SMS and email functionality, list management and historical communication records. This has enabled providers to share clear and frequent communication about visiting restrictions, health protocols, government changes, and the social and physical wellbeing of residents directly with the family, friends and loved ones of residents. The solution has supported providers, residents and those who care about them at a time when streamlined communication has never been more vital.
Digital health industry inflection
The pandemic has proven to be a true inflection for the digital health industry, from uptake and perception, to acceptance and acceleration. Both public and private providers are seeing the benefits and efficiencies digital health can support with, and as attitudes towards digital health evolve so too does behaviour among patients and providers.
The pandemic is likely to result in an increase in the overall level of digitisation in health and aged care providers. Once our systems have a basic level of digitisation, we can introduce additional digital health measures to further support healthcare providers in directing and administering care. In turn, this will lead to improved system efficiency and productivity among health and care providers for driving better health outcomes through more timely, cost-effective and efficient care, and in ensuring the best allocation of resources to patients who need it most.