13 June 2021
Three cheers for our worthy birthday winners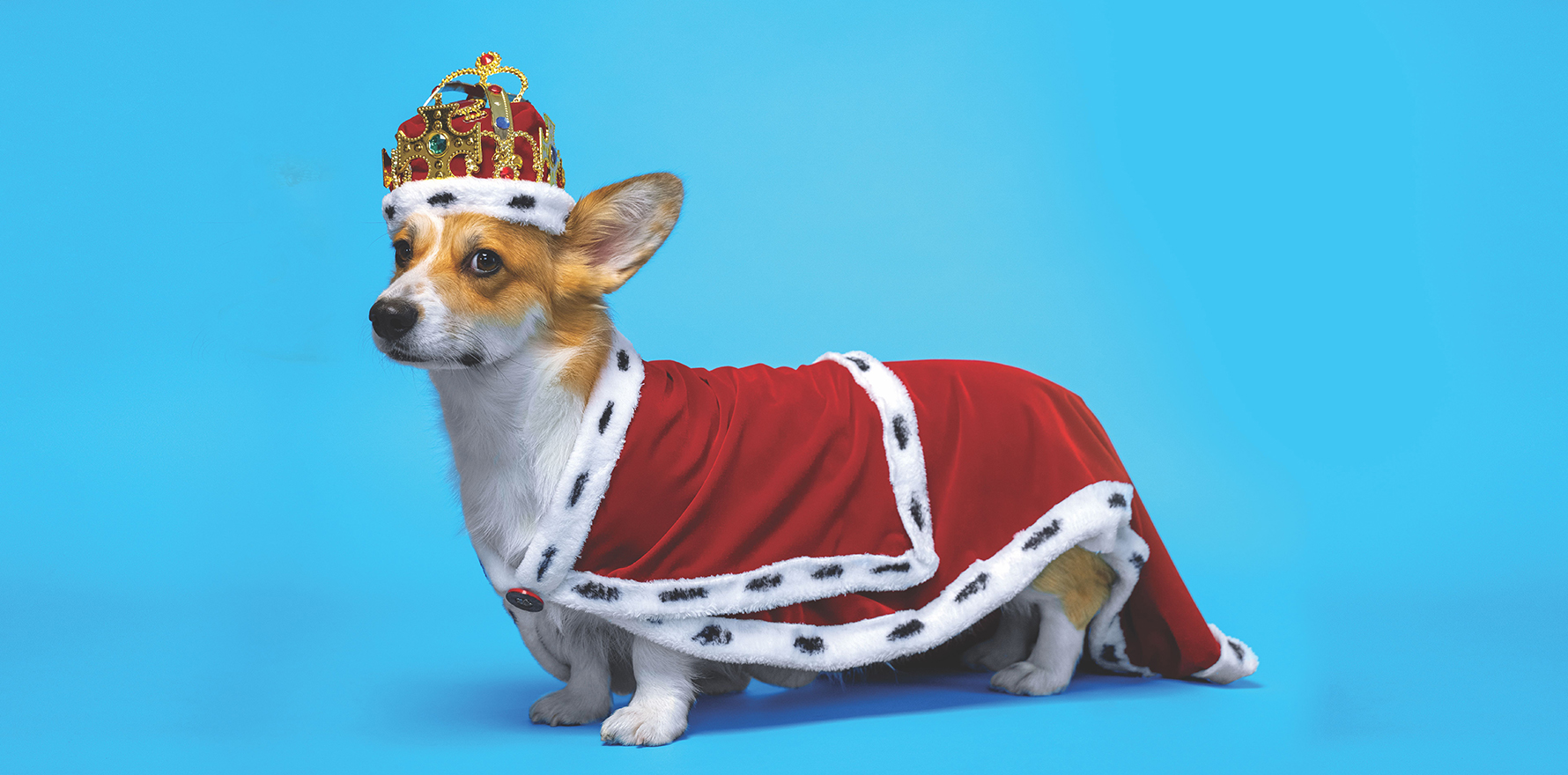 A plethora of GPs were recognised for their services to community.
---
GPs the country over are being congratulated for their dedication to medicine, with 16 appearing in the 2021 Queen's Birthday Honours List.
In all, seven GPs were appointed as Members of the Order of Australia (AM), for service in particular localities or groups.
Professor Christopher Del Mar, an internationally recognised GP and researcher based on the Gold Coast, Queensland was appointed an AM for significant service to tertiary education and medical research.
He started his career in as a GP in Mackay, where he worked throughout the 1980s, and most recently practised at a clinic on the Gold Coast.
Professor Del Mar has held positions at Oxford University, the World Health Organisation, is the coordinating editor of the Cochrane Collaboration and won the RACGP's 2008 Rose-Hunt Award, the highest accolade awarded by the college.
Despite his internationally noted achievements, Professor Del Mar remains invested general practice.
"One of the attractions to general practice was the ability to integrate my scientific knowledge with my interest in the social background and circumstances of patients," he told TMR.
"I soon realised that there was a hierarchy in medicine, which puts specialists at the top (and super-specialists even higher) and GPs at the bottom. In terms of contribution to a community's health, I think that the role that GPs play is unparalleled and greatly undervalued."
During the swine flu outbreak, he was the only Australian invited to participate in the WHO's rapid guidelines development in Geneva, Switzerland.
He told TMR that, given his work had been dedicated to promoting evidence-based medicine, the global response to the covid-19 pandemic had been "dispiriting".
"Many of the usual evidence standards were discarded (such as by journals and policy-makers) and the rush to get information out quickly resulted in many poor-quality studies," he said.
Professor Del Mar was injured in a surfing accident in 2019 and suffered a complete spinal cord injury.
Professor Paul Glasziou – Professor Del Mar's research partner – was also appointed AM for his research into evidence-based medicine.
"It's quite a funny coincidence that we've both been honoured in the same year as Paul and I have collaborated for about three decades," Professor Del Mar said.
"Our individual and collective research endeavours have undoubtedly been enhanced by our sustained collaboration."
Professor Glasziou has been Professor of Evidence-Based Practice at Bond University on the Gold Coast since 2010, and prior to that was the director of the Centre for Evidence-Based Medicine at Oxford University.
In 2018 and 2019, he was named in the Highly Cited Researchers List by Web of Science Group, and has held various positions with the RACGP, National Health and Medical Research Council and the Department of Health over the past two decades.
Amidst these various roles, Professor Glasziou is also a part-time GP on the Gold Coast.
Associate Professor Lynette Clearihan, a GP academic working in Melbourne, was appointed an AM for service to medicine and medical education.
Associate Professor Clearihan has been a fellowship examiner for the RACGP since 1992, and is now the associate dean of professionalism (practice standards) at Monash University's faculty of medicine.
Her current work focusses on supporting students, and intervening if they begin to fall behind, something which she told TMR was especially important in today's changing environment.
Professor Claire Jackson, a GP in Brisbane, was appointed an AM for her work in primary health reform.
She is currently the director of the University of Queensland's Centre for Health Services Reform and Integration and has received multiple research grants from the National Health and Medical Research Council.
Professor Jackson, a former RACGP president, has served on multiple national committees and reviews.
"I've been involved [with primary care reform] one to one as a GP, then involved academically in looking at the area, but also involved with the major organisations in general practice and government in looking at how general practice can play a role into the future," she told TMR.
Dr Betsy Williams, a GP practising in Arno Bay, South Australia, was appointed an AM in recognition of her significant service to international health.
She works at two Aboriginal Community Controlled Health Services in rural South Australia, taking on additional work during the pandemic.
Dr Williams is an active volunteer with international medical groups, including several based in Cambodia.
During the 1980s and 1990s, she also volunteered in Mozambique, Ethiopia and Ghana as part of the Canadian University Service Overseas initiative.
Dr Annette Carruthers, a Newcastle-based GP, was appointed an AM in recognition of her advocacy for people with Multiple Sclerosis.
Dr Carruthers has served on the board of charity organisation Multiple Sclerosis Australia, along with its subsidiary Multiple Sclerosis Research Australia, in various different roles between 2014 and 2019.
She has also been involved with several insurance companies, having been on the board of nib Health Funds and served on the medical expert committee of Avant Mutual. 
Rear Admiral Jennifer Firman was appointed an AM in the military division for exceptional performance of duty in the field of military medicine.
Rear Admiral Firman is the Chief Medical Officer for the Department of Veterans' Affairs and was praised as an outstanding leader and innovator in the delivery of military health services.
In addition to holding numerous senior leadership roles in Defence, she also practices as a GP in Canberra.
A total of seven GPs were awarded a Medal of the Order of Australia (OAM). They are:
Dr Louise Baker, a rural generalist in Cowra NSW, was awarded an OAM for her service to rural and remote medicine. Dr Baker has served as a strong advocate for rural GP training, working as both a supervisor and a senior at the Australian National University's rural clinical school.
Dr Costas Costa, a GP practising in Sydney, was awarded an OAM for service to medicine as a general practitioner. Dr Costa is the former national president of the Doctors Reform Society, a medical association which promotes socially equitable healthcare.
Dr Albert Tonga, a Darwin GP, was awarded an OAM for service to medicine through a range of roles. Dr Tonga has worked in a variety of aged care services, as a medical officer for the Royal Flying Doctor Service and an examiner for the RACGP.
Dr Rimas Liubinas, a GP in Ballarat, Victoria, was awarded an OAM for service to medicine as a general practitioner. Dr Liubinas runs a practice in Ballarat and has also worked as a GP supervisor. Outside of medicine he has been involved in a range of local sporting clubs and involved in the Ballarat Choral Society.
Dr David Rowlands, a GP on the Gold Coast, was awarded an OAM for service to medicine in general practice. A former Major for the Royal Australian Army Medical Corps, Dr Rowlands has also served as the chair of the Gold Coast primary health network.
Dr Michael Nixon, a GP in Darwin, was awarded an OAM for service to rural and remote medicine. Dr Nixon is a remote medical practitioner for the Northern Territory PHN.
Clinical Professor Alan Wolff, a Horsham GP, was awarded an OAM for service to medicine. Professor Wolff has worked for more than 30 years at the Wimmera Health Care Group and also works in the faculty of health at Deakin University.
Also worthy of mention are:
Wing Commander Collette Richards, a GP practising in the Adelaide Hills, was presented a Conspicuous Service Cross (CSC) for leading the Future Defence Aviation Medicine Capability Project with the Royal Australian Air Force.
Commander Chloe Ryan, a Navy Medical Officer and GP, was presented a CSC for outstanding achievement during the national response to the coronavirus pandemic emergency.
RACGP Chair Ms Christine Nixon was appointed an Officer of the Order (AO) for her work in the police force and contributions to tertiary education at Monash University.
In addition, former GPs were recognised for their contributions to sports medicine, with Dr Geoffrey Thompson appointed an AM and Dr Peter Baquie awarded an OAM.
Dr Hyam Rawicki, another former GP, was awarded an OAM for his service to medicine as a rehabilitation specialist.
Anyone can nominate any Australian for an award in the Order of Australia. If you know someone worthy, nominate them here.