21 March 2022
Healthy diet helps women with gout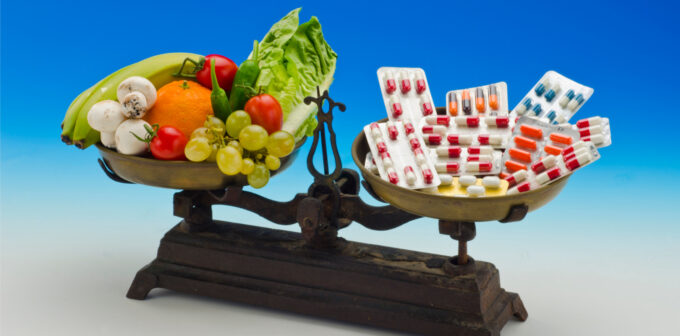 When it comes to women's risk of developing gout or rheumatoid arthritis, conventional diet wisdom was right all along.
---
Two long-term prospective studies have found a healthy diet and lifestyle decrease the risk of developing gout or rheumatoid arthritis, adding to a relatively sparse body of research on women.
The first study, led by Dr Chio Yokose of the Mass General Research Institute, Massachusetts, examined whether US women who adhere to guideline-based healthy eating patterns experienced reduced risk of developing gout.
Recent analyses of the Global Burden of Disease Study revealed a disproportionate increase in gout burden between 1990 and 2017 among women. Female gout, more frequently than male gout, is associated with key comorbidities that include coronary artery disease, hypertension, type 2 diabetes and chronic kidney disease, with these conditions historically overlooked and undertreated in women.
In the prospective cohort study of 80,039 women from the US Nurses' Health Study – which began in 1976, when 121,700 female nurses aged 30–55 years were enrolled – participants were followed for up to 34 years. The quintile that most closely adhered to a healthy eating pattern was associated with a 12% to 32% reduction in risk of developing incident gout, when compared with the least-adherent quintile.
The corresponding risk reduction climbed to between 65% and 68% when diet was combined with a normal weight or not using diuretics.
The US government's 2020 to 2025 Dietary Guidelines for Americans recommend several healthy eating patterns for the prevention of cardiovascular-metabolic outcomes. The level of risk reduction varied among the different dietary patterns, with the Mediterranean diet most effective at cutting risk.
By contrast, the quintile that most closely adhered to a 'Western' (or 'unhealthy') diet saw a 49% increase in risk of developing incident gout when compared with the quintile which least adhered to a Western diet (and was more 'healthy').
"These large-scale, long-term prospective cohort findings extend the pleotropic benefits of the 2020 to 2025 Dietary Guidelines for Americans to female gout prevention, with multiple healthy diets that can be adapted to individual food traditions, preferences, and comorbidities," wrote the authors.
The second study, led by Dr Jill Hahn, a post-doctoral fellow at Harvard Medical School, found that an overall healthier lifestyle was associated with lower rheumatoid arthritis risk. 'Healthy lifestyle' was defined in terms of five modifiable components: smoking, alcohol consumption, body mass index, physical activity and diet.
Among 107,092 women (mean age 43.7 years), the study identified 1,219 incident rheumatoid arthritis cases (776 seropositive and 443 seronegative) in 4,467,751 person-years of follow-up. Lifestyle and medical information were collected on biennial questionnaires; medical records confirmed incident rheumatoid arthritis and serostatus.
"For each additional healthy lifestyle behaviour, rheumatoid arthritis risk was decreased by 13%. We found that a large proportion, 34%, of incident rheumatoid arthritis in these cohorts may have been prevented had all women adhered to a healthy lifestyle (4 of the 5 lifestyle factors)," wrote the study authors.
"Although past studies have shown that each of these lifestyle factors has been associated with rheumatoid arthritis risk, examination of the combined effect of these risk factors cumulatively acting on rheumatoid arthritis risk reveals that despite being at low risk in one category – not smoking for example – there remain opportunities for tailored prevention, in particular for those at high risk by virtue of family history or early symptoms."
Victoria-based rheumatologist Dr Daniel Lewis says the studies confirm received wisdom about the benefits of a healthy lifestyle.
"We know that people who keep their nervous system under control, their stress levels under control, they sleep well, they eat well, they exercise well – that has ramifications into every disease, and it's likely that the immune system is impacted by these healthy lifestyle strategies."
Dr Lewis suggests studies like these underpin future research as to how lifestyle factors exert their effects on the immune system and development of autoimmune diseases, and points to the growing field of microbiome research.
"Standard lifestyle does make a difference, but as more data comes out about the relationship between the gut microbiome and immune processes, we're starting to burrow down and really try to determine what constitutes a good microbiome," Dr Lewis said.
"There is a growing number of preliminary studies on the microbiome and autoimmune diseases, such as rheumatoid arthritis, and the evidence is quietly building that what we thought was standard, very 'grandmother advice', about the benefits of eating a good, diverse diet turns out to be right."
JAMA Intern Med 2022, online 31 January
Arthritis Care Res 2022, online 18 January