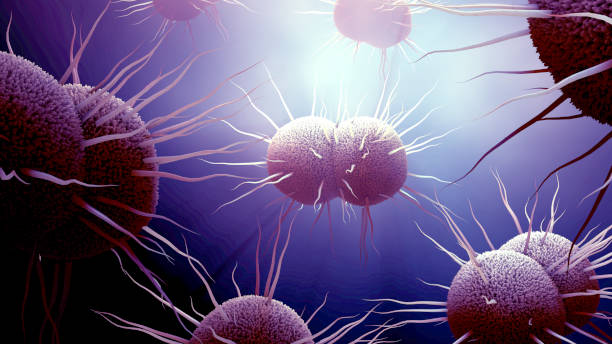 Research suggests the meningococcal B vaccine reduces infections by 40%, offering a promising tool against antibiotic resistance.
---
Full meningococcal B vaccination appears to reduce the chances of contracting gonorrhoea by 40%, according to Australian and US research. Even one dose may offer 26% protection.
Experts say the finding is good news given the rise of gonorrhoea infection rates. Antibiotic resistance to its treatments has also been creeping up, prompting concerns about a wave of untreatable gonorrhoea.
"New prevention approaches, such as vaccination, are needed," the authors of the US study wrote in The Lancet Infectious Diseases. "A gonococcal vaccine of even moderate effectiveness could have a substantial effect on gonorrhoea prevention and control."
The researchers analysed surveillance records of 170,000 cases of STIs, among 100,000 teens and young adults. Of these, 18,000 cases were gonorrhoea, 125,000 chlamydia and 25,000 had both infections co-occurring. The researchers used chlamydia cases as the control group because chlamydia has similar risk factors and is usually screened for at the same time.
They found that participants who'd previously received two doses of the MenB-4C vaccine were 40% less likely to develop gonorrhoea than those who had not been vaccinated at all, and 26% less likely after one dose.
Nevertheless, the vaccines did not protect against gonorrhoea and chlamydia co-infection. The authors speculated this may be due to chlamydia impairing the immune response and increasing the chances of other organisms colonising the infection site.
This research adds to growing evidence backing the MenB-4C vaccine against gonorrhoea.
Another study published simultaneously in The Lancet Infectious Diseases found that South Australia had a 33% drop in gonorrhoea cases in adolescents and young adults in the two years following the introduction of a meningococcal B vaccination program.
The race was now on to develop a vaccine, said Professor Basil Donovan, head of the sexual health program at the Kirby Institute.
"The shock horror of gonorrhoea is that it's on the brink of becoming untreatable, or only with very expensive and largely toxic drugs," he said.
The main explanation for the vaccine's effectiveness is the genetic similarities between Neisseria meningitidis and Neisseria gonorrhoea. Many identical proteins are found on both bacterias' outer membrane vesicles, which are spherical particles secreted by all gram-negative bacteria that sit between the outer membrane and the underlying peptidoglycan layer. 
"Gonorrhoea changes its code all the time," said Professor Donovan. "It's a very movable target. The bug goes through its entire life cycle in 20 minutes and any vaccine against it dies straightaway. But this is an exciting vaccine because it targets the outer membrane vesicle, which the bug can't change."
One limitation of the US study was that STIs could have been contracted before vaccination but only detected afterwards, and the registries may have had incomplete or inaccurate information. There was also no anatomic information, so the infection site could have affected the vaccines' effectiveness.
MenB-4C (Bexsero) is being studied in an Australian trial led by the Kirby Institute and Griffith University's Institute for Glycomics, targeting urban gay and bisexual men. Along with young people in Indigenous communities, this group has the highest rates of infection in Australia, reported to be 39 per 100 person-years.
But like many others, the trial had been "hammered" by the pandemic. "We've had to shut it down on a few occasions," Professor Donovan lamented. "We'll get there, but the results are a couple of years away."
The Lancet 2022, online 12 April