21 February 2020
GPs still seething over mental health co-claim letters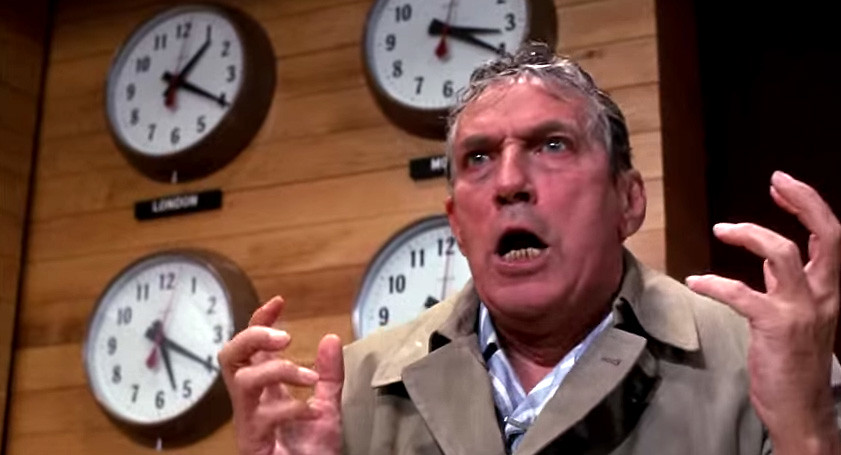 As the fury rages on over the mental health co-claiming letters, the DoH now says there is 'absolutely no suggestion that it is not appropriate to treat mental and physical conditions in the same visit to the doctor'
---
The Department of Health says it never suggested that GPs should not treat mental and physical conditions on the same day, after a fortnight of distress and anger over a new batch of compliance letters.
On February 5 the department wrote to 341 GPs whose "volumes of co-claiming of professional attendance items and mental health treatment items are at significant variance to their peers". Recipients were asked to review their claims and "advise the department of any claim that do not meet the MBS criteria".
After much online fury, impassioned op-eds and a petition to the government, a department spokesperson told The Medical Republic that this "compliance education activity" was intended to clarify appropriate claiming, so that GPs didn't bill "for additional professional attendance items without performing additional services".
"[S]ome GPs may be unaware that the GP Mental Health Treatment item rebate includes the professional attendance associated with developing a mental health treatment plan, and are billing for additional professional attendance items without performing additional services.
"The letter has also outlined the expectation that when developing a Mental Health Treatment Plan, the consultation should focus on the patient's mental health concern."
The department said it accepted that higher co-claiming may be due to a practice's particular characteristics, in which case "doctors are advised that if they are satisfied that their practice is appropriate, no further action is required".
As to the confusion the letters had caused, the department said Health Minister Greg Hunt had asked it to consult with medical groups about providing greater clarity around these item numbers.
"There is absolutely no suggestion that it is not appropriate to treat mental and physical conditions in the same visit to the doctor," the department spokesperson said.
But that is exactly how the letter has been interpreted, in the medical Twittersphere and elsewhere.
Two GPs have even told NewsRACGP that they are going to quit general practice or are considering it.
Shadow health minister Chris Bowen wrote to his counterpart this week, urging him "to clarify your Government's policy on this matter, and to assure the vast majority of GPs who bill appropriately that they will not be subject to similar interventions in the future".
"I am concerned that this intervention has confused many GPs, and risks undermining our shared vision of comprehensive GP care," Mr Bowen wrote.
"While the letter was sent to a relatively small number of GPs, you would be aware that many more have been alarmed by its apparent implications … GPs have highlighted a range of common situations where providing integrated physical and mental health care is entirely appropriate – and indeed, to be encouraged."
Mr Bowen was responding to a petition at change.org started by Canberra GP Dr Gillian Riley, which had received 30,000 signatures by Friday.
Titled "Stop cuts to holistic mental health care" and addressed to Mr Hunt and Mr Bowen, the petition says the "nudge" letters discourage holistic care.
"According to Medicare," it says, "if you have physical health concerns AND mental health issues, you have to deal with them in that order. Not vice versa. It's ridiculous to think that mental health issues present in isolation. In fact, we know that the burden of physical illness in this group is higher and yet ­– we are asked to deal with the mental and physical aspects of their health on separate days and are being specifically targeted if it is deemed we have provided comprehensive, joined-up, patient-centred care 'too much' … This is a cut to already overburdened mental health care systems and the most vulnerable members of our society."
Sydney GP Dr Elizabeth Oliver, in an opinion piece for Nine newspapers, wrote that the kind of GP targeted by the health department was the kind "who sees that the eating disorder affects the bones, that family violence has an impact on a child's weight gain, that the social isolation of an elderly widower worsens his iron deficiency.
"A good GP is often booked up three weeks in advance. Should the firefighter who attends for PTSD come back another time for the shoulder injury? A woman's relationship is becoming increasingly violent. Should we address her suicidal thoughts today, or her contraceptive needs?"
Dr Oliver pointed out that the measures target not only vulnerable patients but female doctors, who carry much of the mental health burden in general practice (which puts them at a financial disadvantage compared to male GPs).
The Australian National Audit Office is assessing the effectiveness of the health department's approach to compliance and will report in May.
The office is examining "whether the department's approach to identifying and prioritising potential cases of non-compliance is appropriate; whether its approaches to managing non-compliance are appropriate; and how the outcomes of compliance activities inform future compliance approaches".