22 July 2021
GPs can vaccinate all pregnant women with Pfizer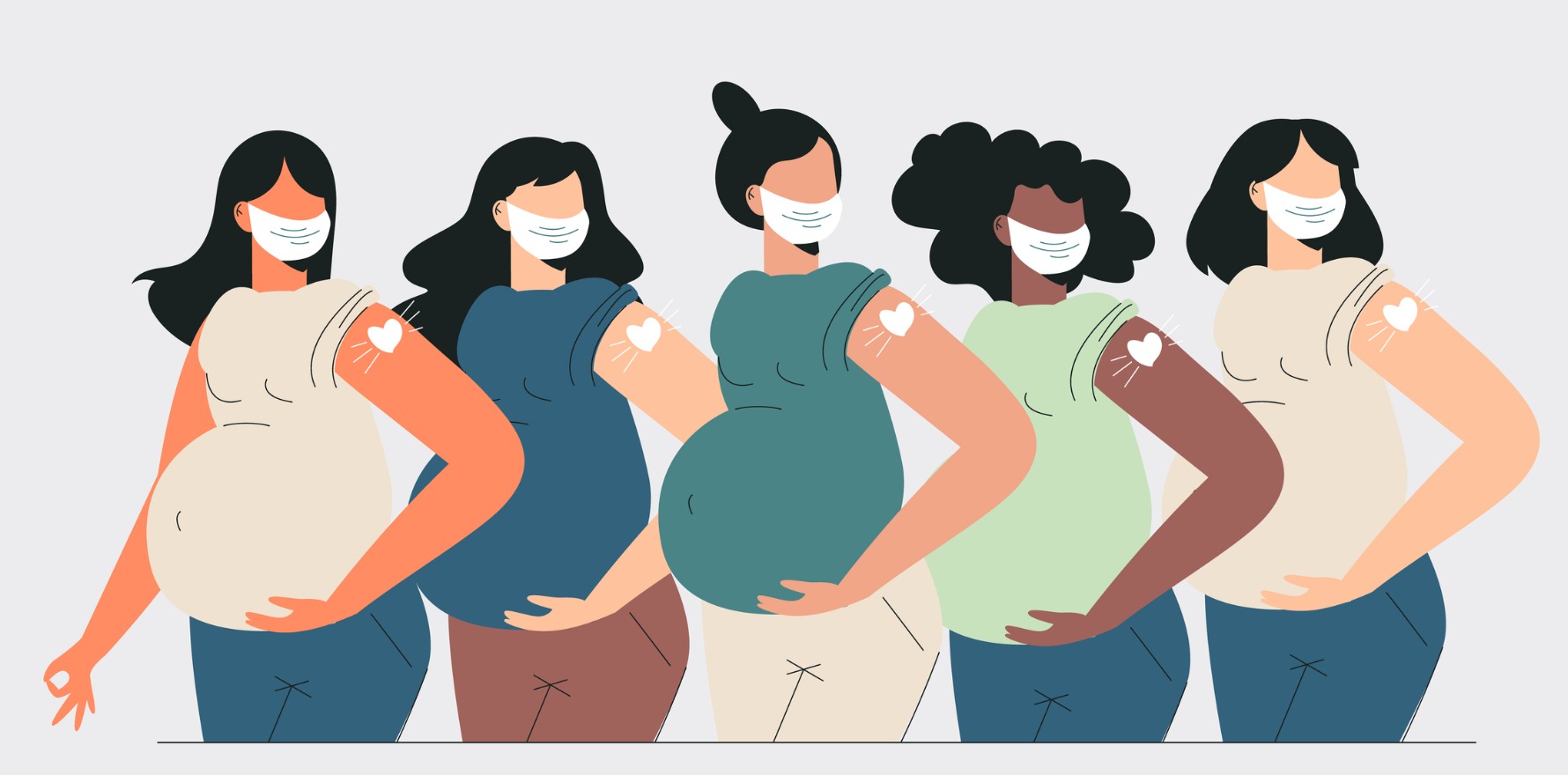 Pregnant women are now considered a priority group for covid vaccination with health authorities saying that GP clinics can now offer them a Pfizer shot.
While there was already advice that women in any stage of pregnancy could be offered the Pfizer vaccine safely, many were not yet eligible for vaccination under the government's vaccine rollout plan.
And GPs were unsure as to whether they could offer Pfizer vaccines to otherwise healthy pregnant women under the age of 40, who weren't yet considered a priority group.
During a Department of Health webinar for general practice on Thursday, Dr Lucas de Toca, the covid-19 Primary Care Response First Assistant Secretary, said GPs could expect to receive a bulletin that evening which would clarify the decision that pregnant women could be prioritised for vaccination.
Dr de Toca also confirmed that advice would extend to women at any stage of pregnancy.
The change would bring the vaccination rollout into line with the advice provided last month by ATAGI and RANZCOG that said pregnant women should be "routinely offered Pfizer" at any stage of pregnancy, even with low rates of community transmission.
"This is because the risk of severe outcomes from covid-19 is significantly higher for pregnant women and their unborn baby," said ATAGI and RANZCOG in a joint statement.
"Global surveillance data from large numbers of pregnant women have not identified any significant safety concerns with mRNA covid-19 vaccines given at any stage of pregnancy."
In other developments in the vaccine rollout, Prime Minister Scott Morrison has announced that more community pharmacies will be able to administer AstraZeneca vaccines from as early as next month.
In a bid to quickly scale up the AstraZeneca rollout, Mr Morrison said today that he expected about 470 community pharmacies to begin administering the jabs by August, up from the 118 currently involved.
The announcement was welcomed by the Pharmacy Guild of Australia, which said the decision to allow all the 3930 eligible community pharmacies across Australia to join the rollout would mark a significant step in improving vaccination rates.
And in another bid to bolster immunisation rates, Mr Morrison said that any individuals under the age of 40 who wished to be vaccinated with AstraZeneca could now do so in the pharmacy setting.
It marks a shift in the advice from last month, which stipulated that those under the age of 40 should consult with a GP to determine whether AstraZeneca was an appropriate choice.
At this stage, ATAGI still "prefers" the use of the Pfizer vaccine in patients under the age of 60 years.
But federal political pressure is continuing to mount on the immunisation group to review that advice.
Mr Morrison has argued that the ATAGI advice was provided at a time when Australia faced little community transmission of covid-19, which is no longer the case in Victoria, NSW and now SA.
"The balance of risk has shifted and therefore, based on the balance of that risk shifting, what if any is the change in the advice that ATAGI would provide?" he said.
Today marked a change in tone towards the contrite, with Mr Morrison apologising for the vaccine rollout having missed every target.
"I'm certainly sorry that we haven't been able to achieve the marks that we hoped for at the beginning of this year. Of course I am," he said, adding that some things were not in the government's control.