31 January 2021
GP vaccination EOIs up to 2000 as pharmacists join party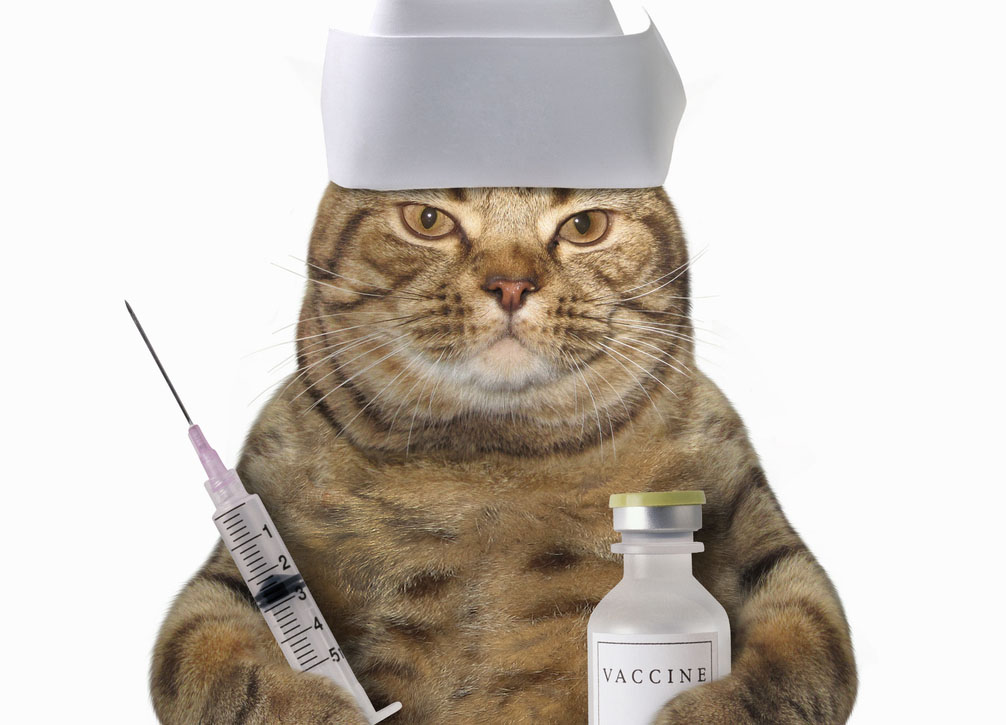 Pharmacists have officially been joined into the national COVID vaccine plan but actual GP numbers remain uncertain and it now looks like pharmacists were always considered the back up against GPs not be able to afford to join the program
---
Pharmacists have officially been joined into the national COVID vaccine plan but actual GP numbers remain uncertain and it now looks like pharmacists were always the government's back up plan against GPs not be able to afford to join the program.
In a press conference this morning (is it just me or does Minister Hunt seem to be doing an awful lot of his important press announcements about the vaccination program at awkward times on the weekend?) Federal Health Minister Greg hunt announced that rather than an expected 1,000 GP practice locations around the country, there would now be up to 2,000.
He provided no further explanation for the change in number but spruiked that the increased number was good news for the country's vaccine roll out plans (as it would be) and general practice (not so sure).
In particular, there was no confirmation that this was a number that was simply reflecting how many expressions of interest the Department of Health had received since last Saturday, when the DoH called for EOI.
We have put a request into the DoH for clarification of what the 2000 number actually means as it is probable that the number of EOIs from GPs will not end up reflecting the number who actually take the financial leap of faith to do vaccinations.
This might be especially so now some of the details of the pharmacist role in the vaccination program have been released.
According to Hunt pharmacists will be paid $16 per jab per patient, plus $10 on completion of the second dose, for a total of $42 per patient for pharmacists ( a bit more for regional areas) . That's nearly half of what GPs get but because pharmacists are shops, supported by big chains with enormous warehousing and logistics capability, the financial dynamic for a pharmacist is almost the opposite of that for a GP (see below).
Pharmacists are slated to start vaccinations in early May and be part of Phase 2, which will attempt to vaccinate 6.57 million adults over the age of 50, and Aboriginal and Torres Straight Islanders (ATSI) between the ages of 18 and 54.
GPs are meant to be part of Phase 1b, which would aim to vaccinate 6.139 million adult Australians of significantly higher risk, and fragility, including over 70 year olds, ATSIC members over 55 and younger adults at high risk through medical conditions.
There are big issues for the GP community taking the main load of Phase 1b as the rebate being offered by the government per patient, set against the costs of set up and operation to conduct the vaccinations, will almost certainly see most participating practices run vaccinations at a loss.
This has brought into focus a potential problem for the DoH – not having enough GPs actually join the program to get Phase 1b done in time.
Hence today's announcement by Minister Hunt that there was going to be more than expected GP practices joining the vaccination program – 2,000 as opposed to an expected 1,000 – has some industry watchers intrigued as to what the 2,000 number actually represents.
Most likely it is the number of expressions of interest that the DoH has received since last week opening up applications for EOI.
If this is the case then its wholly uncertain that 2,000 practices will actually end up participating. There is still a lot of work for practice managers to do before making that final decision and given the economics, and now the potential oncoming competition from pharmacies, just how many will actually choose to take part is difficult to tell.
Hunt announced the good news on the 2000 GP practice places as a part of his introduction to his main announcement about the participation of pharmacies in the program. It felt a lot like he was trying to fluff up the role and the importance of general practice in the program as some buffer to letting GPs in on the bad news that pharmacies would be in the program within a month or so of them starting their vaccinations. His timing of the press conference on a mid Sunday morning also seems to reflect this intent.
So GPs, who are likely to get started in late March now given how the vaccine stocks situation is unfolding, have a only one month head start on pharmacies.
Suddenly the economics of modelling vaccinations at your practice need a new variable and that variable isn't going to make things any prettier.
Its not like GPs didn't always know that the DoH wanted pharmacies to join in the program. Pharmacists were part of the plan from the beginning as coming in at Phase 2. It's just that as the details have unfolded, the DoH GP funding offer is economically unviable for most GP practices and GPs are being made to take the brunt of the second most fragile group of patients.
Over 70 year olds are a much harder and more dangerous group of vaccine candidates to both wrangle to get to your clinic and handle while on premise. For each successful vaccination GPs will be paid less than an A consult, and it must be bulk billed.
The only way analysts see GPs can participate and not lose a lot of money is by setting up for scale and high throughput. Even then practice managers are already calculating that they will run at a loss probably.
One big Brisbane based clinic operator told TMR that he expected to lose between $10 and $20 per patient, but he was planning on recouping that loss over time by patient acquisition in the longer term.
Some smaller GP practices might try to do vaccinations and co-ordinate a second consult at the same time with their patient, which is a condition the RACGP managed to negotiate out of the DoH, but which is likely going to be very hard logistically.
So what if most of the 2000 GP practices who expressed interest lose interest? What if there are less than 1000 GP practices taking part? Is that a problem for the DoH?
It's more than likely that pharmacists would simply take up the slack on those vaccinations not getting done by GPs, and the hospital hubs (hospitals and their hubs are phase 1a of the program and are likely to have very high throughput). The DoH probably recognises this "back up" dynamic.
How can pharmacists afford to do this when they are effectively getting paid half of what the DoH is prepared to pay GPs?
Easy.
When a patient comes into a GP and has to be bulk billed that is it for the money per patient per visit earned.
Pharmacists live off foot traffic. Every vaccination customer will almost certainly buy additional product while they are there. Product that wouldn't have been bought if that pharmacy wasn't offering vaccinations. Essentially the government is subsidising more business for the pharmacy sector in the near term.
Also, pharmacy chains will be happy to subsidise their shops to get more customers, who they hope will convert to longer term customers. Its basic marketing, a part of which is increasingly branding the community pharmacists as doing a lot of what your GP does.
The financial and commercial dynamic for a pharmacist is wholly different to a GP.
Pharmacists stand to make money almost certainly from COVID vaccinations.
GPs don't.
Does the DoH know this?
Probably, they aren't stupid.
What does it ultimately mean?
That you don't really need GPs to participate much in the vaccination program – even though you've spruiked them to the nation as "front and centre" and the "cornerstone" of the country's vaccine roll out.
According to principal at leading GP accounting and advisory firm Health and Life, David Dahm, the business of vaccination was always going to be a high throughput game for any participant.
The entry of the big pharmacies with their logistics capability and infrastructure just makes "the business case for your [GP] immunisation clinic less viable".
"Possibly dead in the water".