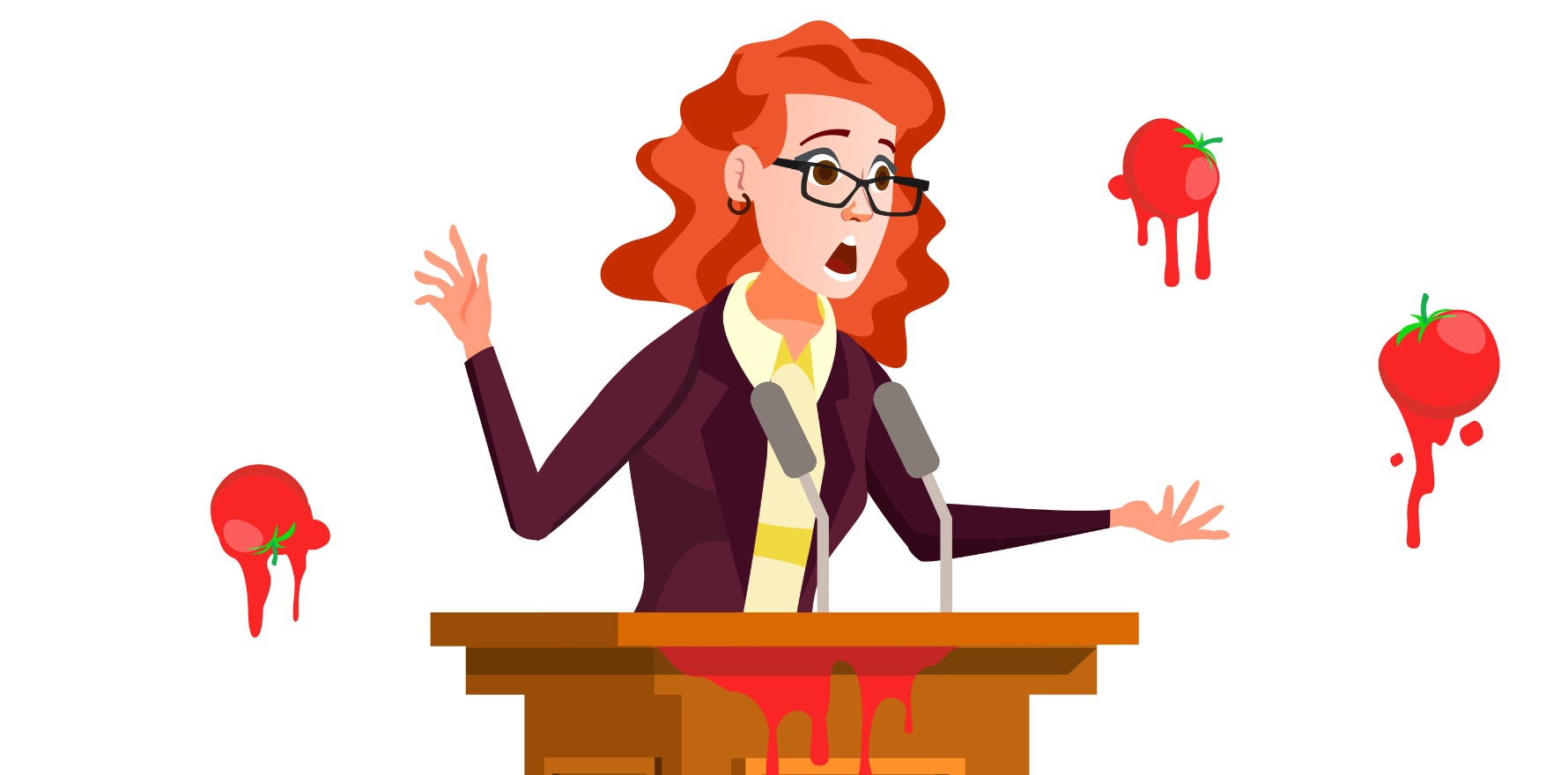 GP leaders have responded to Senator Hollie Hughes' outburst that GPs are self-serving and should spare a thought for small business.
---
Outrage continues in response to a Senator who alleged that the core issue plaguing general practice was … general practitioners.
GP leaders have hit back at the ill-informed comments, saying Liberal senator Hollie Hughes' government bears most responsibility for the plight of GPs – and that they don't need lecturing on what it's like to be a small business.
At a hearing of a Senate committee inquiry into the provision of primary health services to outer metropolitan, rural, and regional Australians, Australian Medical Students' Association President Jasmine Davis was discussing some of the programs and initiatives trialled to tempt medical students out to the bush.
NSW Senator Hollie Hughes responded by labelling a Melbourne practice manager's plea for more staff "offensive", and said she found the whole inquiry "to be completely self-serving".
"I am honestly little bit perplexed at the expectation that government can somehow be a panacea and solve this problem, when it seems to be that, within the medical profession itself, there is a fundamental cultural issue, a bias against GPs," Ms Hughes said.
"Current GPs are not doing anything to facilitate a boost in that by talking up their own profession or seeming to be proud of it."
Solving the issue of GP workforce shortages, according to Ms Hughes, has nothing to do with the government because it is, in fact, a cultural problem within medicine.
RACGP President Dr Karen Price disagreed, and said if the very real workforce issues were not addressed, more and more practices would close, pushing patients into more expensive hospital care, particularly in low socio-economic communities.
"We are not 'talking down' our profession, we just want to be treated with the respect we deserve and for investment in general practice to keep pace with the cost of providing high quality care," Dr Price told The Medical Republic.
"Senator Hughes should reflect on the fact that if general practice is not properly resourced and workforce issues not adequately addressed, the result for many communities, especially in outer metropolitan, regional, rural and remote areas, will be disastrous."
AMA Vice President and GP Dr Chris Moy the problem of how general practice is perceived by the rest of the profession had only worsened under the current government.
"I would say to the senator that instead of blaming everybody else, how about you fix the problem that's been created on your watch," he told TMR.
"To judge the group of GPs who during covid had to work under fire, without adequate support for things PPE from the federal government, while essentially saving the vaccination program … was disrespectful to say the least."
He said it was particularly worrying that the senator chose to direct her outburst at the AMSA president, who he said shouldn't be expected to respond to profession-wide matters.
Ms Hughes also questioned the legitimacy of GPs saying they were burned out, asking doctors to consider how restaurateurs and small business owners – who she said have faced similar challenges during the pandemic – may feel.
Rural Doctors' Association of Australia CEO Peta Rutherford rejected that idea, telling TMR that many GPs didn't have to imagine what small businesses felt like during the pandemic because general practice is small business.
"Rural GPs know how small business feels because they're at the heart of it," Ms Rutherford said.
"But on top of that, they're also caring for their communities, they're educating their communities, they're providing additional services to their communities."
Most rural GPs, she said, were acutely aware of their position in the community and were fatigued from two years working through the pandemic.
"Working through the pandemic was not about Easy Street," she said.
"Rural doctors weren't given resources to create state vaccination hubs, [but we still asked rural GPs] to test, we've asked rural GPS to vaccinate, we've asked rural GPS to continue to keep their practices open, we've asked rural doctors to continue to provide hospital services.
"They are fatigued."