14 January 2020
Government bows to doctors' bushfire pleas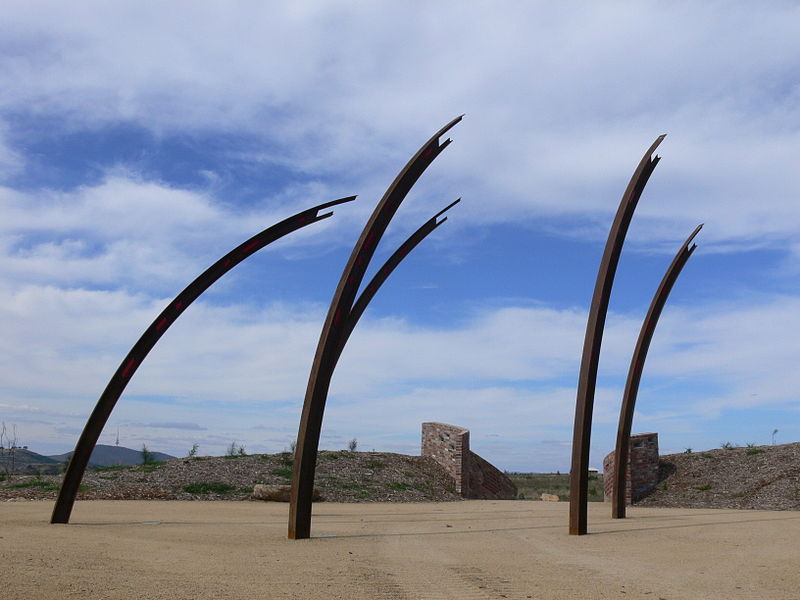 After enduring fierce criticism for failing to act swiftly enough in the first weeks of the bushfires, the federal government is now responding to many pleas from GPs for disaster relief.
"They've been really responsive to us," said RDAA president Dr John Hall. "We certainly can't fault the health minister, [Greg Hunt]. The president of ACRRM phoned him as soon as we had requests and concerns from members, and they mobilised really quickly."
After staffing and equipment shortages were reported back to the federal health minister, the government established an email-based helpline for doctors in disaster areas.
"We've been in direct communication with the Office of the Chief Health Officer and also the workforce agency," said Dr Hall. "And those three agencies working together have certainly responded quickly. And we believe that they are doing everything in their power to ensure that services are maintained on the ground with the support of the military.
"A lot of that credit needs to go to the states as well for mobilising their own local disaster response responses. But certainly, they've had good backup from federal health minister."
A few practical measures have already been taken to address gaps in healthcare due to the fires.
As of yesterday, the government is allowing pharmacists to issue a one-month supply of a PBS-subsidised medication without a prescription.
The federal government also updated its emergency protocols to make it easier for GP locums to work in bushfire-stricken communities.
To get more doctors into bushfire regions quickly, the government is now permitting doctors to work in a new practice for up to two weeks using an existing Medicare number and is prioritising applications from doctors who want to work in disaster zones. These new arrangements were agreed on in December.
The government is putting money where its mouth is; on Sunday, the government announced $76 million in funding for mental health services in bushfire-affected areas.
This will fund 10 counselling sessions for people who have been in the fire-affected zones. In addition, there will be an investment in telehealth services.
"Sometimes the harm and the trauma will only manifest itself later," Prime Minister Scott Morrison said. "It might be three months or six months. It can be different for everybody. But we want to make sure there's immediate support through the counselling and longer term support over the course of the next two years. If more is needed, more will be provided."
Keeping the pressure on
The federal government had been in constant dialogue with doctors' associations, but the conversation was far from over, AMA president Dr Tony Bartone told The Medical Republic.
The AMA was continuing to provide advice to the government on what actions need to be taken in the next few days and weeks, he said.
"We have a long summer ahead of us," said Dr Bartone. "Fires are still burning. So, this is not done by a longshot … The relief effort is not a matter of days or weeks but it's going to be months, if not years."
One of the major problems with the emergency response to bushfires was the fact that GPs were not included in the disaster planning, said Dr Bartone.
In some areas, local GPs were actually blocked from accessing disaster zones because they were not known to emergency services.
Most GPs work in private practice and are registered by federal government bodies, while emergency services are run by the state government. This meant that emergency services were unable to verify the identities and credentials of GPs at short notice.
"All this needs to be evaluated and looked at in the cold light of day in terms of future learnings," said Dr Bartone.
Despite bureaucratic hurdles, difficulties with staffing and supplies, GPs have been carrying on, working tirelessly to serve their communities.
In the NSW town of Cobargo, GP Dr Jeffrey Lee lost his clinic in the fire, but set up a temporary practice in his solar-powered motor home.
Dr Tim Leeuwenburg, a GP on Kangaroo Island in South Australia, lost a holiday home in the blaze that burned almost half the island, and was continuing to work during the disaster.
"Our members have gone above and beyond and performed heroically in the face of disaster providing care to their own communities," said Dr Hall.
Communities turn to local GPs for support, advice and comfort in times of disaster.
One GP told Dr Bartone that he had never given out as many hugs to community members as he had in the past few weeks. This was a "salt of the earth" GP who wasn't easily moved, but you could hear the "emotion was raw in his voice", said Dr Bartone.
"General practice is more than just a doctor and a script pad," Dr Bartone said. "Until the people that are in power that have the decision-making capability realise that general practice is a state-of-the-art, professional, specialist outfit, we are still going be behind the eight ball when it comes to community responses, especially in times like this."