12 May 2021
GINA releases 2021 asthma strategy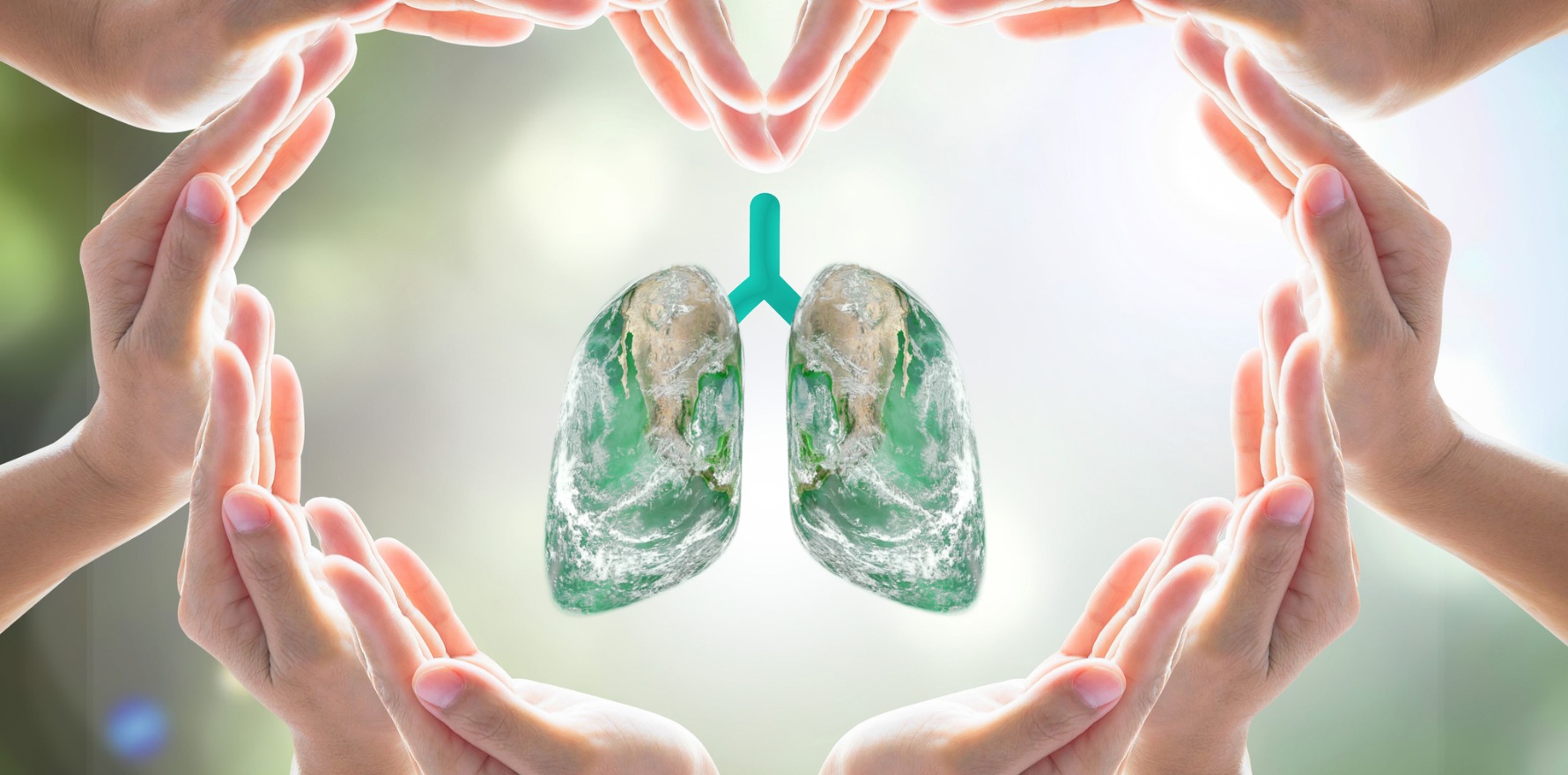 The Global Initiative for Asthma (GINA) has released an updated "Global strategy for asthma management and prevention" document.
A key goal of the new document is to make the sweeping changes in asthma treatment made in 2019 easier to follow, said Professor Helen Reddel, a respiratory physician at the Woolcock Institute of Medical Research in Sydney and the chair of the GINA Science Committee.
The back story is that in April 2019, GINA announced it would no longer recommend relievers alone for the treatment of mild asthma.
This decision was made based on a growing body of evidence about the risks associated with treating asthma with short-acting beta-agonists (SABAs such as Ventolin) alone, and strong evidence that these risks could be substantially reduced with preventer treatment.
Instead of relying on relievers only, patients with mild asthma should use preventers (inhaled corticosteroids) to keep flares at bay – either daily or, in combination with a fast-acting bronchodilator, each time they have symptoms, GINA advised.
This recommendation was based on four randomised controlled trials in almost 10,000 patients with mild asthma, showing that the risk of severe attacks was reduced by two-thirds when patients took a combination inhaler whenever they had symptoms, compared with using a reliever alone.
It was a big shift in thinking (possibly "the most fundamental change in asthma management in 30?years", according to GINA), and for some it remains a controversial decision.
This evidence flowed through into the National Asthma Council Australia's Australian Asthma Handbook V2.1, which was launched in August last year.
The Handbook still recommends prescribing relievers alone, but in very limited circumstances for patients with daytime asthma symptoms less than twice per month and no flare-ups in the past 12 months.
But, while Australia did not go as far as GINA with regard to patients with very infrequent symptoms, the National Asthma Council decided to match GINA's guidance that patients with well-controlled mild asthma could be given the option to take low-dose budesonide–formoterol as-needed instead of having to take it every day.
However, what wasn't clear from either of these guidelines was which treatment option gave the best outcomes for patients, and how to step treatment up and down depending on which reliever the patient was using. That's why the 2021 GINA strategy document aimed to crystalise these changes into easy-to-follow steps and diagrams, said Professor Reddel
Professor Reddel said there was a particularly useful chart on page 59 (Box 3-5A, reproduced with permission here) that splits treatment for adults with asthma into track one and track two.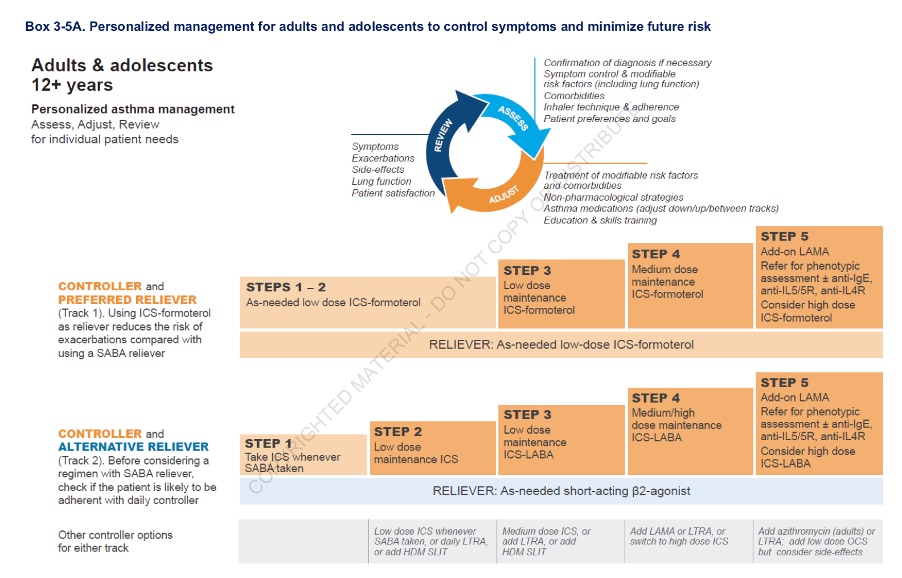 "Probably the most striking thing [about the 2021 GINA asthma strategy] is a new treatment figure that summarises asthma management in a way that's clearer than it has been in the past," said Professor Reddel. "It distinguishes between two tracks based on the type of reliever."
On track one, patients with step 1-2 asthma take as-needed inhaled corticosteroid–formoterol whenever they have symptoms. Based on evidence, GINA recommends this approach as the preferred treatment, because it reduces the risk of attacks compared with if the reliever is a short-acting beta2-agonist.
On track two, patients with infrequent symptoms take inhaled corticosteroids whenever they take a puff of their SABA, and in steps 2 to 5, they use as-needed short-acting beta2-agonists as a reliever in addition to their daily preventer treatment.
However, before prescribing a regimen with a SABA reliever, it was important to consider whether the patient would take their daily controller therapy, because, if not, they would still be at risk of severe attacks, said Professor Reddel.