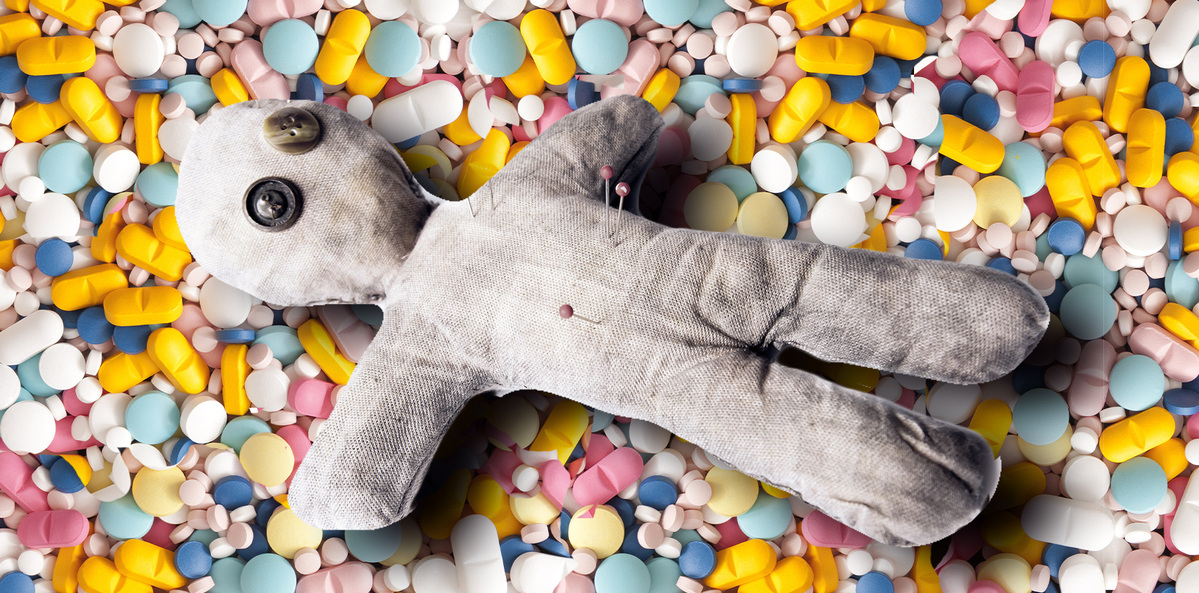 Its role in overdose deaths appears to be growing in the US, and Australia is following a similar path.
---
Australian experts are worried about the rise in overdose deaths linked to gabapentinoids, after US data shows an alarming spike in deaths.   
The CDC has warned that almost one in 10 US overdose deaths between 2019 and 2020 were tied to the drug, with figures almost doubling over that two-year period.
And Australia is following a similar trend, according to Professor Shane Darke, from the UNSW's National Drug and Alcohol Research Centre.
"There's no question that that's the case," he told The Medical Republic.
"Since about 2013, the prescribing rate has gone up at least eight times. While initially considered as a safe drug, as I'm sure we're all aware, there are always harms associated with any drug.
"Let's take 2013, there were 21 deaths in Australia associated with this [gabapentin] and by 2018 that had gone up to 214. That's significant."
In addition to seizure control, gabapentinoids are commonly used to treat neuropathic pain, to treat menopause symptoms such as hot flushes in patients who are unable to take estrogen, and for shingles pain.  
The CDC's Division of Overdose Prevention report, detailed in JAMA, revealed gabapentinoid prescribing had steadily increased in recent years. In 2019, 69 million gabapentin prescriptions were dispensed in the US, making it the seventh most commonly prescribed medication nationally. 
"Although gabapentin is generally considered safe and is infrequently associated with overdose on its own, when used with other central nervous system depressants such as opioids, there is risk for respiratory depression, potentially resulting in death," the authors wrote.
Post-mortem toxicology tests detected gabapentin in almost 1 in 10 US overdose deaths between 2019 and 2020, the report revealed.
In about half of the cases, a medical examiner or coroner ruled the drug was a cause of the death.
Gabapentinoids have also become sought after by drug users to amplify the effects of illicit opioids.  
About 90% of these cases also involved opioids, primarily illicitly manufactured fentanyl.
In late 2019, the FDA warned that gabapentinoids might cause serious breathing difficulties when used with drugs that depress the central nervous system, such as opioids, antianxiety medications and antidepressants. 
Professor Darke said the escalation in gabapentinoid-related deaths in the US could be directly linked to the country's well-publicised opioid crisis. 
"We haven't seen that yet [in Australia]," he said. "But we have seen exactly the same phenomena with prescribing and the more widely any drug is prescribed the more people are going to have associated harm."
Professor Darke co-authored a paper published in March in Clinical Toxicology, which looked at the characteristics of fatal gabapentinoid-related poisonings in Australia between 2000 and 2020.
They identified almost 900 cases, with a mean age of 46. Accidental toxicity caused in 81% of deaths and the rest were classed as intentional. Pre-existing disease was co-contributory to drug toxicity in 20% of cases.
"Pregabalin was present in 92.9% of cases, with a median blood concentration of 7.6 mg/L (range 0.1-850.0 mg/L). Gabapentin was present in 7.2% of cases, with a median blood concentration of 9.5 mg/L (range 0.5-1940.0 mg/L)," Professor Darke and colleagues wrote. "Both pregabalin and gabapentin were present in five cases. No other gabapentinoids were detected. Drugs other than gabapentinoids were present in 99.8%, most frequently opioids (90.1%), hypnosedatives (76.9%) and antidepressants (60.5%).
"The concomitant use of other drugs was close to universal, with CNS depressants predominating. Mental health problems, chronic pain and substance misuse were prominent," the authors concluded.
Professor Darke called for education packages to help prescribers better navigate these consults. This was because more awareness about the potential for harm from gabapentinoids, particularly when they are used with other drugs or sought after by drug users, was needed.
"I wouldn't say that you shouldn't prescribe these drugs, but I think GPs need to be aware of who they are prescribing them to and the potential for either abuse or other harms such as unintentional misuse," he said.
"So if you've got someone with a history of substance use problems, these might be drugs that very much appeal to them, and if you're a prescriber use a high index of suspicion."