13 September 2021
Fully vaccinated have 96% lower risk of hospitalisation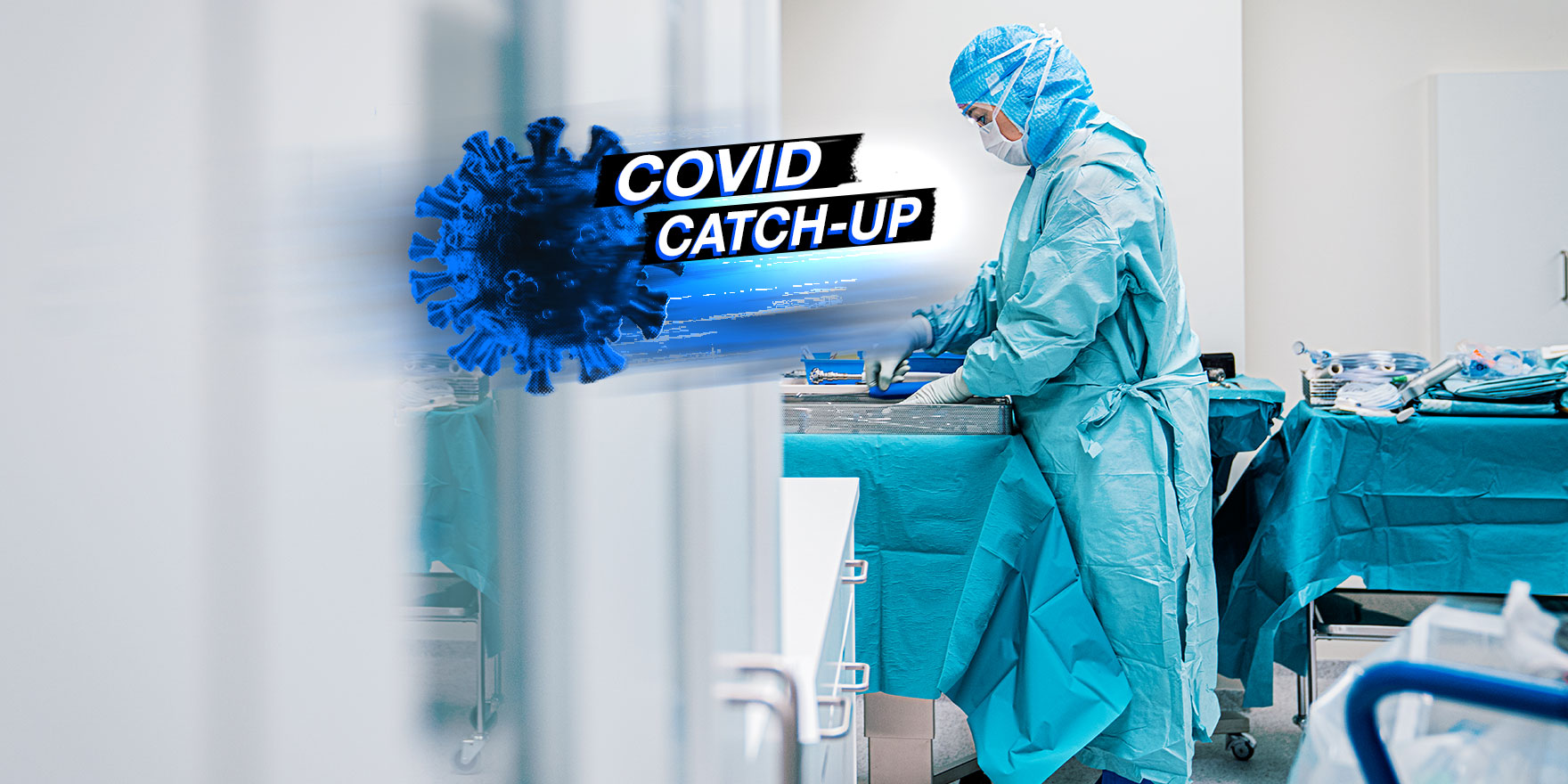 Welcome to The Medical Republic's COVID Catch-Up.
It's the day's covid-19 news in one convenient post. Email bianca@biancanogrady.com with any tips, comments or feedback.
---
13 September
---
A study of more than 11,800 covid admissions to emergency departments in the US has found that fully-vaccinated people have a 96% lower likelihood of being admitted than do unvaccinated people.
A paper published in The Lancet Regional Health details the findings of an observational cohort study of more than 10,800 unvaccinated, 825 partly vaccinated and 129 fully-vaccinated individuals admitted with covid to eight Michigan hospital emergency departments.
The hospitalisation rate was 96% lower in fully vaccinated compared with unvaccinated people. However, the study found no statistically significant difference in the overall risk of intensive care admission, ventilation or death from covid between the vaccinated and unvaccinated groups once hospitalised, after accounting for factors such as ethnicity, BMI and comorbidities.
"Despite our hypothesis that vaccination status would yield a reduction in rates of severe disease, it is not surprising that among the elderly population with a high baseline risk of inpatient death of approximately 10%, vaccination status did not provide an independent reduction in severe outcome," the authors wrote.
"However, as we discussed in regard to our primary outcome, despite the surge in COVID-19 cases requiring hospitalization during our study period, the rate of FV [fully vaccinated] patients presenting for emergency treatment remained low."
The federal government has extended the hot-spot designation for NSW by just six days to Thursday 16 September, after the state's hot-spot status was due to lapse on 6 September.
The Commonwealth has also lifted the hotspot status for all of Victoria except Greater Melbourne and Shepparton, which will continue to receive hotspot support until 23 September.
The hotspot label comes with a federal support including access to the national PPE stockpile, two key MBS telehealth item numbers, assistance with contact tracing, asymptomatic testing via GP respiratory clinics, and disaster payments.
Q: Hi, I get so many inquiries from pregnant women about getting the vaccine. My understanding is we were not supposed to encourage, but let the mother make an informed decision. But currently the chief medical officer recommends the pregnant women to get vaccinated. Could you please clarify this?
A: The Australian Technical Advisory Group on Immunisation and the Royal Australian and New Zealand College of Obstetricians and Gynaecologists have jointly recommended that pregnant people be 'routinely offered' the Pfizer covid vaccine, because they and their unborn children face a significantly higher risk of severe outcomes from covid infection. (And here's a link for fact sheets in a range of languages).
The US Centers for Disease Control also recommends that pregnant people get vaccinated with the Pfizer vaccine at any stage of pregnancy.
While the vaccines have not been trialled specifically in pregnant people, there's now a huge amount of surveillance data from covid vaccination programs around the world. There have not been any significant safety issues emerging from covid vaccination in pregnant people at any stage of pregnancy.
For example, the US CDC recently cited a non-peer-reviewed preprint study that showed no increase in the risk of spontaneous abortion among women who received an mRNA covid vaccine during pregnancy.
Another study, published last week in JAMA, looked at the vaccination status of more than 13,000 women who experienced spontaneous abortion and more than 92,000 ongoing pregnancies. This revealed that 8.6% of women who experienced a spontaneous abortion had received a covid vaccine in the 28 days prior to the event. Among those whose pregnancies continued, 8% had received a covid vaccine in the 30 days prior.
There is also evidence that the antibodies generated from vaccination may offer passive protection to infants through cord blood and breast milk.
Got a question? Ask us here.
Victorians aged over 60 with pre-existing conditions such as heart disease, lung disease, diabetes, obesity and cancer are eligible to get the Pfizer covid vaccine.
While the AstraZeneca vaccine is currently recommended nationally for those over 60, the updated Victorian advice is that over-60s with certain comorbidities are eligible for the mRNA vaccine on the basis of their increased risk of severe outcomes from covid.
Here are the latest covid infection numbers from around Australia to 9pm Sunday:
National – 73,605 with 1091 deaths
ACT – 617 (15)
NSW – 43,436 (1247)
NT – 203 (0)
QLD – 2003 (1)
SA – 894 (2)
TAS – 235 (0)
VIC – 25,128 (384)
WA – 1089 (1)