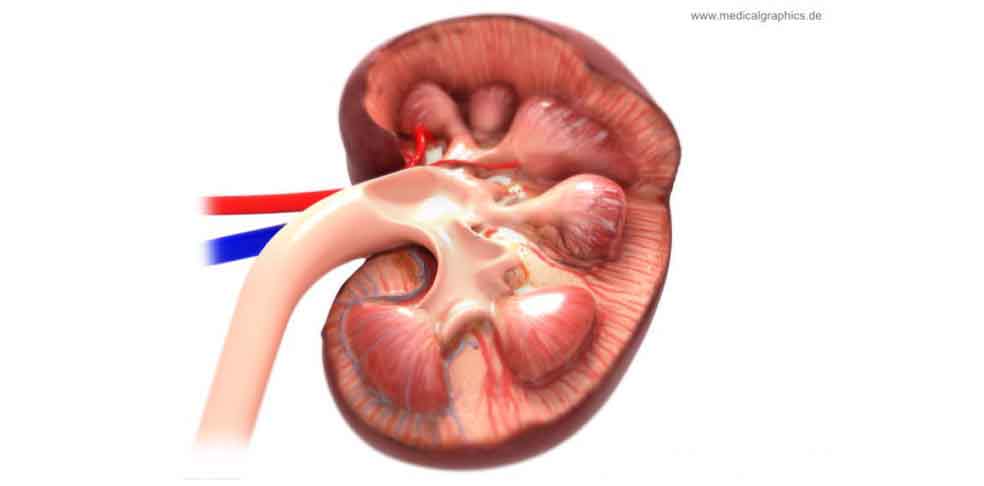 A landmark clinical trial provides robust evidence for a new treatment to slow the march of kidney disease in patients with type 2 diabetes, the first major advancement in almost 20 years.
The RCT showed that a daily 100mg dose of the oral SGLT2 inhibitor canagliflozin reduced the risk of developing kidney failure or dying from either kidney failure or cardiovascular disease by 30%.
The Australian-led study, involving more than 4,400 patients in 34 countries, found that 22 patients would need to be treated with canagliflozin for two and a half years to avoid one incident of end-stage kidney disease, doubling of the serum creatinine level, or renal or cardiovascular death.

The announcement of the study results by The George Institute for Global Health at the ISN World Congress of Nephrology in Melbourne was met with resounding applause from the nephrologists in the audience.

"Audience applause underlines the delight of a community which has been frustrated by numerous negative trials," Dr Aakash Shingada, a nephrologist from India, tweeted.
"The importance of CREDENCE, a well done and large clinical trial, cannot be overstated," the authors of the accompanying editorial in the NEJM said.
Currently, the only drug class available for renoprotection in patients with type 2 diabetes work on renin-angiotensin system blockade, which was discovered 18 years ago.
"Previously, once kidney function starts to decline in patients with diabetes we've been throwing our hands up in the air and saying, 'I'm sorry, the horse has bolted and there's nothing more that can be done'," Associate Professor Shilpa Jesudason, a nephrologist and the clinical director of Kidney Health Australia, said.
"The exciting thing about this new data is that, for the first time in many years, we have a potential new treatment that might be able to turn the trajectory of this disease around," she said.
While canagliflozin was not available in Australia, two other drugs of the same class, dapagliflozin and empagliflozin, were PBS-listed, she said.
The CREDENCE trial provides enough evidence for GPs to start prescribing these two drugs with help from a specialist, even though specific trials in patients with kidney disease have not yet been done with these drugs, Professor David Harris, the director of nephrology and dialysis at Western Sydney Renal Service and former president of the International Society of Nephrology, said.
"Yes, GPs could start prescribing it," he said. "These drugs probably all have similar effects, but you can never be sure until you've done the trial that their effects are exactly identical."
Canagliflozin appeared to be relatively safe in the trial, with no increased risk of adverse events in those patients taking the drug.
"There was a concern with this class of drug that it may have adverse effects on bone and on blood circulation to the lower limbs," Professor Harris said.
"In the CANVAS trial there was an increased risk of amputation in patients that were on this drug. But they were different sorts of patients. They weren't patients with kidney disease like in this study."
Canagliflozin is sometimes associated with genital infections in women, such as thrush, Professor Carol Pollock, a nephrologist at The University of Sydney said.
If thrush occurred, it should be "treated as per normal" and women should continue taking canagliflozin because stopping it will increase their blood glucose and worsen the thrush, she said.
"And in men they do need to be aware that normal hygiene to make sure that there is no glucose-rich urine that is around their foreskin if they are not circumcised because that can lead to an infection," Professor Pollock said.
"But these are incredibly rare, and the side effect profile is excellent.
"The main risk is if people get sepsis or pneumonia, they should stop the medication, which is a fairly standard recommendation."
NEJM 2019, 14 April