15 July 2021
The first TTS guidelines for GPs arrive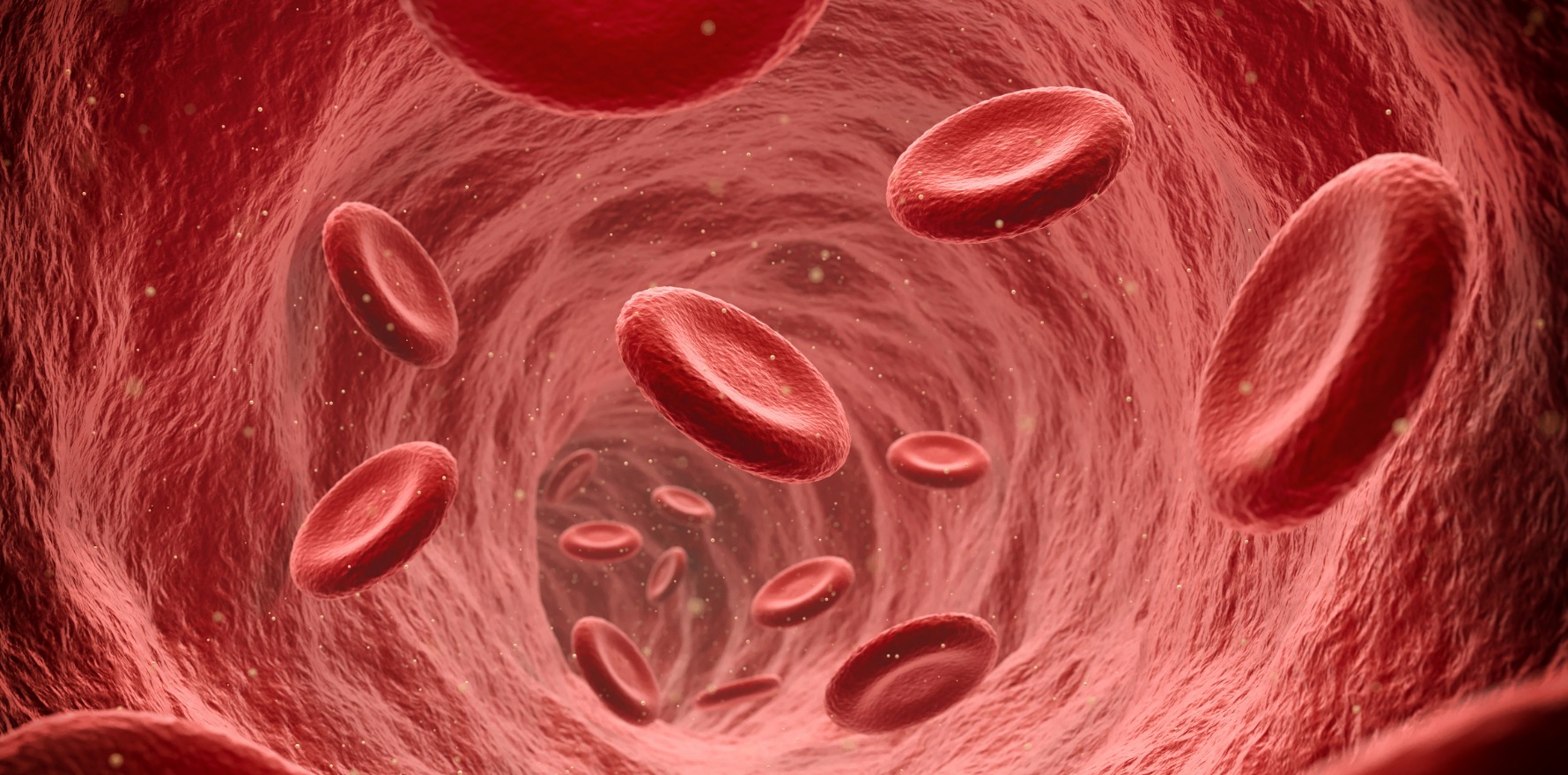 And Australian experts make the case against vaccinating under-60s.
---
Public trust in the AstraZeneca vaccine has fallen dramatically since being linked to a rare adverse event, thrombosis with thrombocytopenia syndrome (TTS).
To date, Australia has seen 83 cases of TTS, 24 of which were treated in ICU.
Three Australian deaths have been linked to the syndrome.
With GPs across the country still giving out the vaccine, at least for the next few months, the Department of Health has released its first set of guidelines detailing how to identify and manage TTS in primary care.
Identifying TTS
According to the guidelines, TTS should be considered in patients who have received the first AstraZeneca vaccine between four and 42 days prior and who present with symptoms of thrombosis (lower limb pain or swelling, sudden onset chest pain) or thrombocytopenia (acute onset bleeding, petechiae).
"In Australia, TTS has presented more commonly as DVT and PE than cerebral venous sinus thrombosis (CVST) or splanchnic thrombosis," the guidelines state.
"Patients may less commonly present initially with signs or symptoms of thrombocytopenia."
In terms of management, the DoH recommends referring to emergency in the first instance if the patient's blood tests cannot be performed and reviewed within six hours, they are acutely unwell (severe bleeding, acute neurological deficit) or have thrombocytopenia (platelets < 150 x 109/L).
If TTS is suspected but the patient is not acutely unwell and pathology results can be turned around in less than six hours, initial investigations – full blood count and D-dimer – can be performed in primary care.
If the test results show platelets are < 150 x 109/L and D-dimer is raised, the patient should be referred to emergency for urgent haematology advice.
If platelets are > 150 x 109/L but D-dimer is at least 5 x upper limit of normal, the patient should be referred to emergency for urgent haematology advice.
In all other scenarios, the guidelines state that TTS is unlikely, but still recommend repeating the pathology tests if symptoms are persistent.
The case against vaxxing under-60s
Meanwhile, Australian researchers and clinicians have released a risk-benefit analysis in Vaccine that argues against vaccinating those under 60 with AstraZeneca vaccine.
Professor Raina MacIntyre, head of the biosecurity research program at the Kirby Institute at UNSW, says the risks of the vaccine in younger adults who were at a lower risk of dying from the disease may outweigh the benefits.
The AstraZeneca vaccine is currently associated with a 3 in 100,000 risk of TTS, with a high fatality rate reported in some countries.
In Germany, TTS was fatal in almost half the cases, but Australia so far has seen only a 3-5% fatality rate.
The authors, which include GP emergency doctor Dr David Berger, modelled the best and worst case scenarios
If 80% of under-60s were vaccinated, there may be an estimated 347 cases of TTS, with vaccine-related deaths ranging from 17 to 153, they found.
They pointed out that the reported rate of TTS was similar to other rare but serious adverse events that led to other vaccines getting pulled or restricted historically, such as rotavirus, smallpox and OPV.
While the benefits of preventing hospitalisation and death in countries with high covid transmission may outweigh the risks, this does not currently appear to be the case here, they argued.
"Australia, however, has had little community transmission of SARS-CoV-2, with 30,499 cases of covid-19 and 910 deaths in total by June 27, 2021," they wrote. "Furthermore, the risk of death from covid-19 is much lower for adults in the age group most at risk of TTS – those under 60 years – so the argument about vaccination preventing deaths in younger people needs to be tested against the risk of a rare but severe, potentially fatal side effect in the same age group."
By late June, only four people under age 50 had died from covid in Australia, and another 15 who were aged 50-59.
The paper, which was submitted on April 4, did not include the latest Delta outbreak. But Professor MacIntyre said the current incidence of covid in Sydney was less than the 1% scenario in the paper, and the main conclusions still applied.
Nevertheless, mortality isn't the only important outcome that vaccines protect against, and more is becoming known about persistent symptoms long after covid infection.
"I agree that long-term complications are important, but they apply to both covid and TTS," Professor MacIntyre told TMR.
"People with TTS who survive may be left paralysed after a stroke or have heart failure due to a myocardial infarction.
"A future analysis could look at all of this, but we do not have good data yet on survivors of TTS."
The authors wrote: "For the current situation of low incidence of covid-19, the risk of fatality from possible TTS or serious morbidity such as stroke in healthy younger adults, is unacceptable in Australia, when there is a choice of other vaccines."
Their research letter did acknowledge that "should a severe covid-19 epidemic occur in Australia, in the future, and if no other vaccines were available, the benefits of using the AZD1222 vaccine would outweigh the risks".
When asked if the practical barriers to getting their Pfizer jab meant that under-60s practically had no alternatives, Professor MacIntyre said that supply for Pfizer was expected to improve in two to three months.
"GPs can discuss the risk-benefit with individual patients," she said.
"I think it is important to understand the risk-benefit fully to obtain informed consent.
"Comparisons to lighting strikes and the oral contraceptive pill or aspirin are incorrect, and it is better for GPs to discuss the direct risks of covid-19 and of vaccines with their patients."
Why does TTS happen?
The actual mechanism of TTS, and how it relates to the adenovirus vaccine vector, has also remained a relative mystery, although a recent paper published in Nature goes some way to explaining what is occurring.
According to the findings of the paper, by researchers from Canada's McMaster Centre for Transfusion Research, TTS antibodies can mimic the effect of heparin, a blood thinner, by binding to a similar site on PF4.
This then sets off a chain reaction, allowing PF4 tetrameters to cluster and form immune complexes and in turn causing Fc-gamma RIIa-dependent platelet activation.
"TTS antibodies form immune complexes without the addition of heparin or other co-factors, activate platelets and potentially other cells via Fc-gamma RIIa receptors which in turn, could initiate coagulation at multiple points causing thrombocytopenia and thrombosis," the authors wrote in Nature.
The study itself, which is currently only available as an accelerated article preview, drew data from the blood samples of five adults who had developed TTS after receiving a coronavirus adenovirus vaccine, and compared it with samples from 10 patients who had developed thrombocytopenia after receiving heparin.
Heparin-induced thrombocytopenia is another rare drug-related adverse event, which presents clinically as thrombocytopenia and thrombosis, leading some researchers to postulate that vaccine-induced TTS may have a similar pathophysiology.
"We found TTS patients had anti-PF4 antibodies that bound to a highly restricted site on PF4 corresponding to the heparin binding site," the authors said.
"These antibodies can form platelet-activating immune complexes without heparin, potentially causing thrombocytopenia and clotting observed in TTS."