23 April 2021
Fifty-pluses, roll up for your Astra shot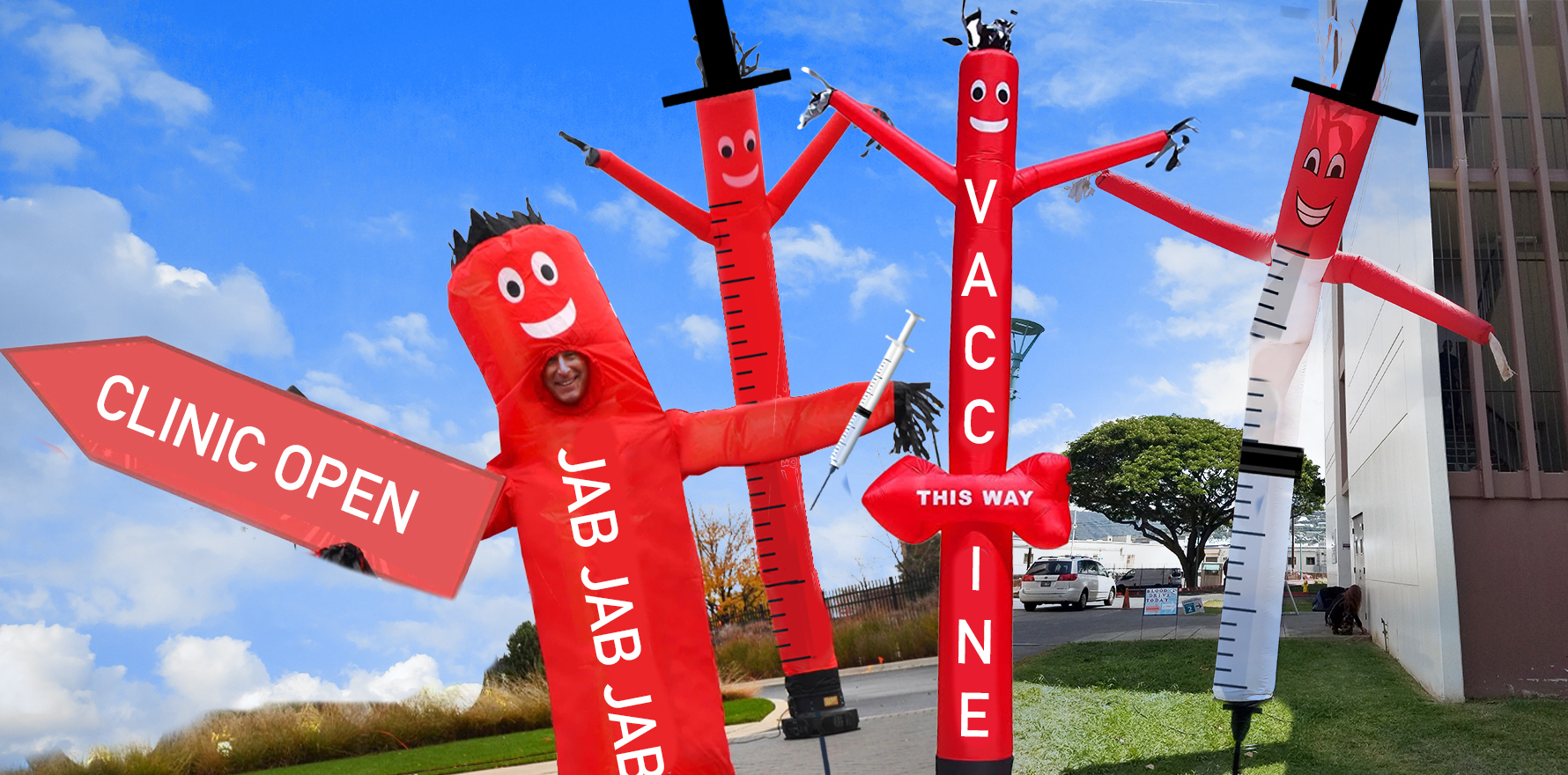 Australians 50 and over will soon be invited to receive an AstraZeneca vaccine, but it's unclear how general practice will be able to service a larger portion of the population with the existing dose allocations.
The news follows a redesign of the national rollout strategy yesterday which aims to fast-track the delivery of AstraZeneca vaccines to adults 50 and over.
Under the new plan announced yesterday afternoon, this group will be able to get a COVID vaccine through GP respiratory clinics and state-based services from 3 May, and GP practices from 17 May.
But they will no longer have access to Pfizer, as the government wants to conserve the vaccine stock for the younger age groups.
The recalibration of the vaccine rollout comes two weeks after the Australian Technical Advisory Group on Immunisation announced that the Pfizer vaccine was preferable in those aged under 50.
Department of Health secretary Professor Brendan Murphy said at a press conference yesterday that the measures being taken were to conserve the available Pfizer doses for workers younger than 50 who needed protection against Covid.
"We need to ensure, because of this new age split, that a range of people under 50 who are eligible at the moment, such as aged care workers, disability care workers, those people with underlying chronic medical conditions, emergency service workers and broader healthcare workers from all settings can have access to Pfizer at the state Pfizer clinic," he said.
But the government remains opaque about a key piece of information – how many AstraZeneca doses will general practice get under the new regime?
TMR asked the DoH whether it could reveal how many AstraZeneca doses the government had access to each week, and whether all participating GP clinics would receive more doses by mid-May, to coincide with opening up the vaccination program to over 50s.
But the DoH continued to provide vague responses, and after multiple requests, failed to release any hard figures.
"The … numbers are reviewed on a weekly basis," said Professor Murphy at a recent press conference.
"We have to be very careful about these forward projections. But I'm not going to give you an exact prediction because they are confirmed almost every week by the company."
There are also no answers about how the federal government will allocate AstraZeneca between GP clinics and state-based hubs – which, if scarcity persists, has the potential to become another source of tension between the two levels of government.
The DoH said it would maintain the lead role for GPs in administering the AstraZeneca vaccine and might allocate more doses to GPs "including by re-allocating or re-directing doses allocated to states and territories, where it makes sense to do so".
GPs have also reported in recent weeks an increase in vaccine hesitancy toward the AstraZeneca vaccine following reports of extremely rare but serious blood clots after immunisation.
Despite reports of hesitancy being anecdotal at best, NSW Health Minister Brad Hazzard said he understood there had been a "70-80%" drop in people attending their vaccination appointments.
RACGP president Dr Karen Price said on Twitter today:
If you are aged 50+, please get vaccinated at the first opportunity. Unfortunately, confusion over the changes to the #AstraZeneca #COVID19 vaccine rollout has led to some patients cancelling appointments. We must reverse this trend. Please get vaccinated once you are eligible.

— RACGP President (@RACGPPresident) April 22, 2021
In contrast, a week ago she tweeted that GPs needed more doses.
It is very welcome news the Victorian Govt has listened to the @RACGP and requested the Federal Govt divert allocations of the #AstraZeneca #Covid_19 vaccine to general practice. GPs are doing a wonderful job; however, many simply do not have enough stock https://t.co/vdFTZayLTB

— RACGP President (@RACGPPresident) April 16, 2021
Of course, given the wide variety of practices and patient populations, both problems may exist simultaneously.
For that reason, the ability to fill gaps and get rid of excess might be best managed by practices themselves.
Melbourne GP and practice owner Dr Nathan Pinksier said while he welcomed the changes to the vaccination rollout GP practices need more autonomy over how they allocate their doses.
"We are finding people are happy to come in and get vaccinated and if we have leftover doses at the end of the day you can already give them to anyone so why not just allow the practices sort it out?" he told TMR.
"There are some clinics that require more doses and our largest clinic is still only getting 50 per week, when we could easily do 400 a week.
"For our smallest clinic, 60 doses would be enough, but we'd like the chance to get that many, and we'd also like the ability to move doses between clinics."
Dr Pinskier said allowing greater flexibility would enable general practices to work smarter around using their existing doses, and flagging when more were required.
For those clinics struggling to use up their existing weekly dose allocation, one anonymous GP recently pitched a rather novel solution to public health officials at a recent DoH webinar.
"I suggested having one of those blower-inflated wobbly men with a syringe pointing to the clinic by the side of the highway," they said.

Surprisingly, and with some laughs from the panel, the DoH seemed to agree that anything might work.