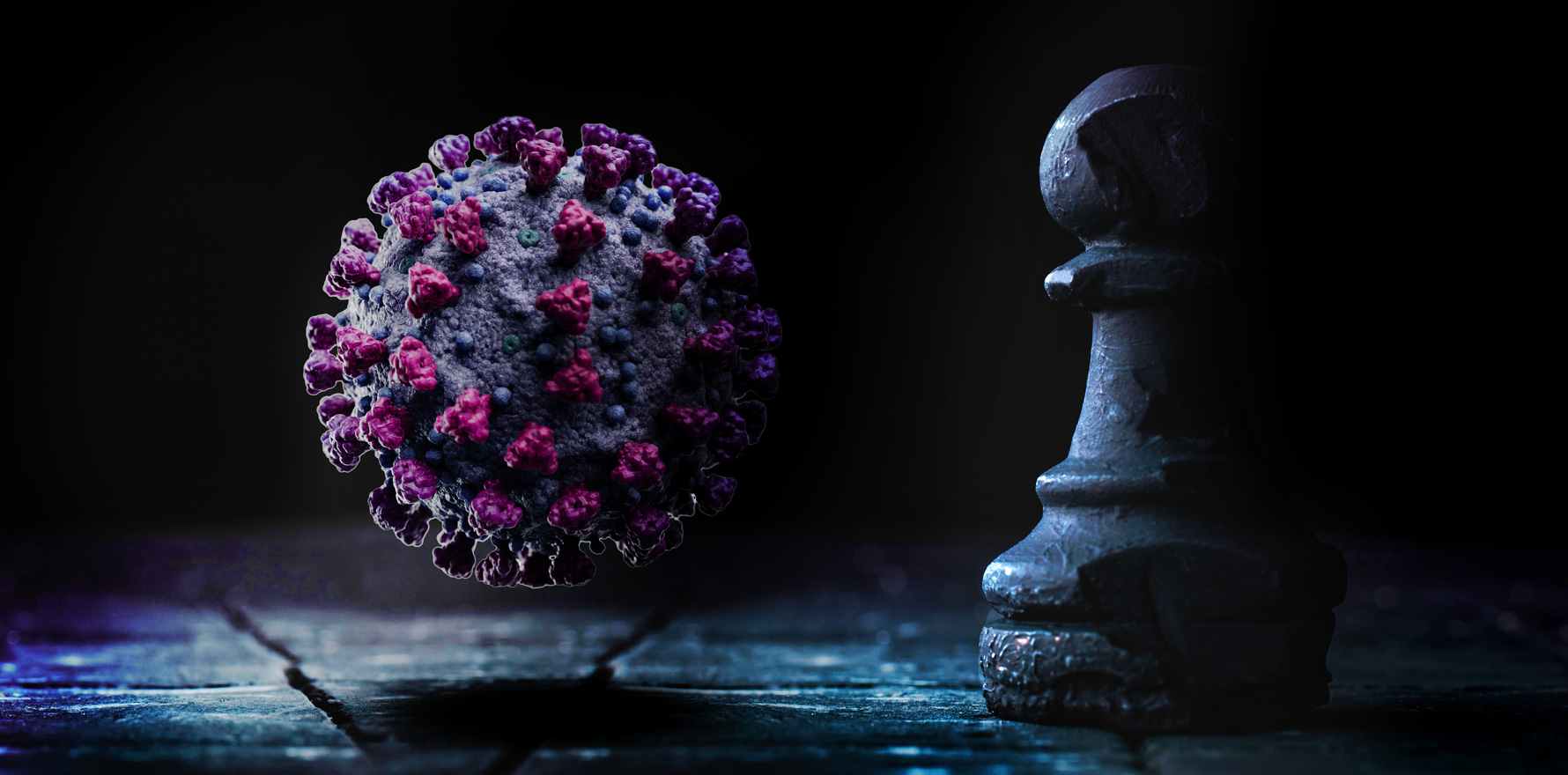 The largest survey of its kind shows the suffering of Australian doctors and nurses in the first year of the pandemic.
---
The depression I was diagnosed with before the pandemic hit has unfortunately completely spiralled out of control to the point of suicidality.
– Junior doctor, emergency department, female, age 31–40
While healthcare workers in Australia are used to responding to crises such as bushfires, floods, mass casualty accidents, and outbreaks of disease, the covid-19 pandemic is a crisis of a scale not seen since the Spanish Influenza that followed World War I. Covid-19 has interrupted daily life, made normal work practices and routines impossible, and given rise to fear and uncertainty.
For healthcare workers, this situation has been no different, except that work cannot suddenly stop and there have been multiple new challenges. They have had to respond quickly to heavy workloads, large volumes of new information, new work practices and roles, redeployment or job insecurity, separation from loved ones, and increased risks to their own lives and the lives of family members.
The Australian Covid-19 Frontline Healthcare Workers study
A growing body of evidence is finding high rates of anxiety, depression, post-traumatic stress, and burnout among healthcare workers during the covid-19 pandemic. Importantly, some healthcare workers are more vulnerable to these harms, and both personal and workplace factors can contribute to this risk.
With this knowledge, our research team believed it was vital to understand the psychosocial, workplace, and financial effects of the covid-19 pandemic on healthcare workers in Australia.
The survey was a voluntary, anonymous, online survey of healthcare workers in hospitals, general practice, and community care across Australia. We invited workers from all health roles (doctors, nurses, allied health, medical laboratory, administrative, and other support staff) to take part.
The survey ran from August to October 2020, which coincided with the second wave of the pandemic in Australia.
During the second wave, around 20,000 people in Australia were infected with covid-19 and around 800 died. These numbers were many times lower than similar countries overseas. Nevertheless, healthcare workers were disproportionately affected, with thousands of healthcare workers becoming infected with covid-19 at work. It would be another four months before the first vaccine against covid-19 was provisionally approved for use in Australia.
Healthcare workers generally are reluctant to participate in surveys for many reasons, including lack of time. However, within eight weeks we had received almost 10,000 responses from healthcare workers across Australia, which made our study the largest multi-professional, health workforce survey in the world on this topic.
Of the respondents, half (52%) were aged under 40 years and most (81%) were women, which reflects the predominantly female health workforce in Australia. Most participants were nurses (39%), doctors (31%), or allied health staff (17%).
The survey found worryingly high levels of psychological distress among healthcare workers during the pandemic. Over half of the healthcare workers who responded to our survey reported significant levels of burnout (71%), severe anxiety (60%), and/or depression (57%). Additionally, many experienced significant changes to social relationships, workplace roles, and finances. More detailed results from the survey, including the demographic and workplace factors associated with mental illness, coping strategies, and organisational change have been published elsewhere.
In addition to measuring mental health, social, financial, and workplace changes, we wanted to understand healthcare workers' experiences, so we included four questions where people could write freely and tell us more. The last question was: "Is there anything else you want to tell us?" Normally these are the questions that we all skip over and leave blank in surveys. Yet, once again this survey was unusual as the healthcare workers did not race past these open questions. We received thousands of free-text responses, many of which were long and detailed. Indeed, we received over 250,000 words of heartfelt free text. We read stories of grief, fear, anger, hope, gratitude, and much more.
Shock
Nobody saw it coming.
Senior doctor, respiratory medicine, male, age 31–40
Fear
I have never in my life had the feeling of impending doom and severe anxiety that I experienced in March this year. It felt as if my life, and my family's lives, were at the mercy of a government that did not understand the severity of the pandemic and what was to come.
Senior doctor, anaesthetics, female, age 41–50
The stress at the beginning of the pandemic – waiting for what seemed to be an inevitable wave of death and ill people – felt like standing in front of an oncoming train unable to get off the tracks. Watching the number of dead healthcare workers rising in other countries was horrendous. I located my will and formulated a document for my parents for tidying up my affairs in case I died.
Junior doctor, emergency, female, age 31–40
For the first time ever in my career I felt like my job could seriously harm or even kill me.
Senior doctor, emergency, female, age 31–40
Huge anxiety. Sleepless nights. I wrote a will to identify who was going to look after my 11-month-old baby if my husband and I both died.
Senior doctor, emergency department, female, age 31–40
Anticipation
Many healthcare workers were apprehensive that the worst was yet to come. The anticipation of future health issues focused on three main areas: mental illness, long covid, and patient care. The first area of concern was the risk of post-traumatic stress disorder and mental health difficulties among healthcare workers.
I fear finishing it all with PTSD.
Senior doctor, emergency medicine, male, age 41–50
The long-term effects of covid-19 on lungs, kidneys, hearts, and brains may be a major challenge for health systems in the future. This does not seem to be getting much attention yet.
Senior doctor, respiratory medicine, male, age 31–40
Sadness
Sadness was a common emotion, with healthcare workers describing low mood and tearfulness.
I have often started crying for little apparent reason.
Senior doctor, anaesthetics, male, age 51–64
Feeling teary and emotional in response to news stories about situations of suffering.
Senior doctor, medical specialty, male, age 51–64
Some experienced a lack of motivation and loss of pleasure in previously enjoyable activities.
The impact of covid 19 worsened during my annual leave. I couldn't find interest in any indoor activities, but also wasn't very motivated to study.
Junior doctor, surgical, female, age 20–30
The level of distress felt by some healthcare workers was overwhelming, particularly for those with existing mental health issues.
The depression I was diagnosed with before the pandemic hit, has unfortunately completely spiralled out of control to the point of suicidality.
Junior doctor, emergency department, female, age 31–40
Many others just wanted the pandemic to be over.
If I hadn't been able to talk to friends that just happened to be online when I was locked up in Sydney, I would've jumped out the window (except it wouldn't open) just to make it all stop.
Senior doctor, radiology, male, age 41–50
Guilt
Healthcare workers described feelings of guilt because they felt unable to do enough for their colleagues, patients, families, and communities.
Not being able to help more due to pregnancy has caused feelings of frustration and guilt about not being able to help colleagues.
General practitioner, female, age 31–40
Anger
Healthcare workers also wrote about their anger, ranging from day-to-day grumpiness and frustration through to unexpected rage.
For other healthcare workers, their frustration was sparked by people who claimed to know more than the experts, and who disputed the seriousness of the disease or the need for restrictive public health measures.
I have become hugely irritated by the outliers and the armchair epidemiologists.
General practitioner, female, age 71+
I think because I'm in a metropolitan public hospital looking after covid patients, I really found the initial denial of workplace transmission in healthcare settings rage-inducing. I have colleagues who clearly caught covid at work and I don't appreciate the gaslighting of healthcare workers who fall ill.
Senior doctor, general medicine, female, age 41–50
I was so angry when a colleague was threatened [with being] stood down for asking for a N95 mask.
Senior doctor, general medicine, female, age 41–50
Serenity
One positive feature of the pandemic was the chance for some healthcare workers to slow down and live a simpler life.
It has been helpful to reflect on purpose at work, connect with colleagues, play with kids or do something with them depending on age (cooking, board games, learn a language, extended dinner time for talking about the day), play with friends – online movies, board games, dancing, walking.
Changing and uncertain emotions
Healthcare workers' emotional journeys were rarely linear. Many experienced different emotions on different days – or even within the space of a single day – from the highs of cohesion and contribution, to despair and disillusionment, through to hope and reconstruction.
Constant anxiety and worry
To reduce the risk they posed to vulnerable family members, some healthcare workers made financial sacrifices, took additional leave, or changed their place of work.
I was on maternity leave when the pandemic kicked off. My other half is also a junior doctor. I ended up staying on maternity leave longer as we were concerned about having at least one parent at home who wasn't exposed.
Junior doctor, intensive care, female, age 31–40
I tried to work on a covid ward but my anxiety for the well-being of my family meant I couldn't do more than one shift. I was too stressed. I would like to contribute to the pandemic workforce, but my family comes first. I am sorry for this.
Senior doctor, surgical, female, age 41–50
Financial insecurities and precarious work
Healthcare workers also wrote about financial insecurity and uncertainty. Along with many others in the community, some healthcare workers experienced real or potential loss of income and faced difficult financial choices.
Billings have been affected meaning longer hours at work with little reward. This is scarcely sustainable and adds additional worry to already stretched practitioners.
General practitioner, female, age 41–50
There has been very little to no support for GP practices. Enforced bulk-billing was a dreadful thing to impose on practices when we were already faced with increased costs associated with infection control. To amplify the financial stress, many practices saw a reduction in patients presenting and therefore a reduction in income.
General practitioner, female, age 41–50 
Loss of income for contractors when taking time off for illness and swabs is extremely difficult. Self-education on your own time and dime is exhausting. Increased costs to practices have threatened the viability of primary care.
General practitioner, female, age 51–64
Doctors in private practice especially have no JobKeeper, no guarantee of regular work if the surgeon is sick, or cases are cancelled due to covid. There is no support system.
Gender, the life-course, and work
As they grappled with increased demands at home and at work, healthcare workers reflected on how their struggle exemplified gender inequalities at work and in society.
Having a caring role for my young pre-school aged children, and also my elderly mother, is even more challenging during the pandemic. I feel that my (older, male) colleagues have little understanding of how challenging this is. The pandemic has amplified sexism in the workplace.
Senior doctor, intensive care, female, age 31–40
There is a pervading attitude that: (a) women will deal with all the child rearing aspects; and (b) this means they are now fairly useless from an employment perspective. This will hurt their careers in ways that they cannot recover from. This will end up as a self-fulfilling prophecy without better recognition of the impact of covid-19 on health workers who are mothers, and policy and financial steps taken to change this. Otherwise, we will see worsening of the current economic and senior leadership inequality between women and men.
Senior doctor, medical specialty, female, age 41–50
Disposable and dispensable
Powerful metaphors and descriptors were used by healthcare workers as they wrote about their sense of being expendable at work.
We're managed as if we're pawns in some middle manager's terrible game of chess.
Junior doctor, intensive care, male, age 20–30
I feel quite invisible, unimportant, taken for granted.
General practitioner, female, age 41–50
Betrayed
Healthcare workers described their feelings of betrayal, of being unprotected and of not being valued at work.
[I feel] betrayed and unsupported by the leaders who are meant to protect me.
Senior doctor, surgical, male, age 41–50
Very cynical and let down by the government with its total abandonment and lack of respect and resources for general practice.
General practitioner, female, age 41–50
I am thinking of leaving the healthcare system. It became clear that I'm not important as an individual. I've also lost all good will towards the hospital. Prior to covid I was able to act like an orderly or nurse when there was a shortage or stay late if there was an overrun. Since covid, I've realised the hospital doesn't value me and I don't want to gift any good will to it.
Senior doctor, anaesthetics, gender not disclosed, age 41–50
Resignation
Some healthcare workers expressed their desire or need to leave their professions or organisations, either temporarily or permanently. They wrote about feeling drained of enthusiasm for jobs they once loved.
It has accelerated my planning for retirement from five years to within 12 months.
Senior doctor, medical specialty, male, age 51–64
Being a junior doctor is hard enough. The pandemic has made me want to quit medicine even after spending most of my life striving towards being a doctor. I'm having a really hard time.
Junior doctor, general medicine, female, age 20–30
It makes me want to give up medicine.
General practitioner, female, age 51–64
Self-care strategies that worked
Many healthcare workers identified coping strategies that they found helpful to sustain their own wellbeing while continuing to care for others.
Many years ago I did a mindfulness-based stress reduction course. I have drawn on this in the past and believe it has helped me again through covid. Psychoeducation, and understanding why things are happening and what you can do to influence how you experience them, is highly important and should be learning available to all frontline healthcare workers.
General practitioner, female, age 31–40
The arts are absolutely vital. Singing and dancing to a favourite song, gazing at a favourite painting, reading a great novel, or watching a beautifully made film – these have lifted my spirits time and again.
General practitioner, female, age 31–40
With gyms and exercise studios closed due to the lockdown, many healthcare workers turned to new forms of exercise that could be done within the confines of their home, or within their one-hour window of outdoor exercise in their 5km zone. Walking, running, cycling, and yoga were among the most popular.
I'm quite enjoying lockdown as I can cycle on the roads, and I am enjoying exploring every part of my 5km radius.
General practitioner, female, age 65–70
I've deliberately stopped drinking alcohol during the pandemic. Previously I would have one to two glasses of wine per week but I lost my appetite for it when I was stressed about covid in March, and could see how easy it would be to increase intake. Lack of alcohol and riding my bike 17km each way to work has been invaluable in keeping me afloat during this time.
Senior doctor, general medicine, female, age 41–50
What has helped? Gin!
General practitioner, female, age 51–64
Professor Marie Bismark is a public health physician and health lawyer at the Centre for Health Policy, University of Melbourne.