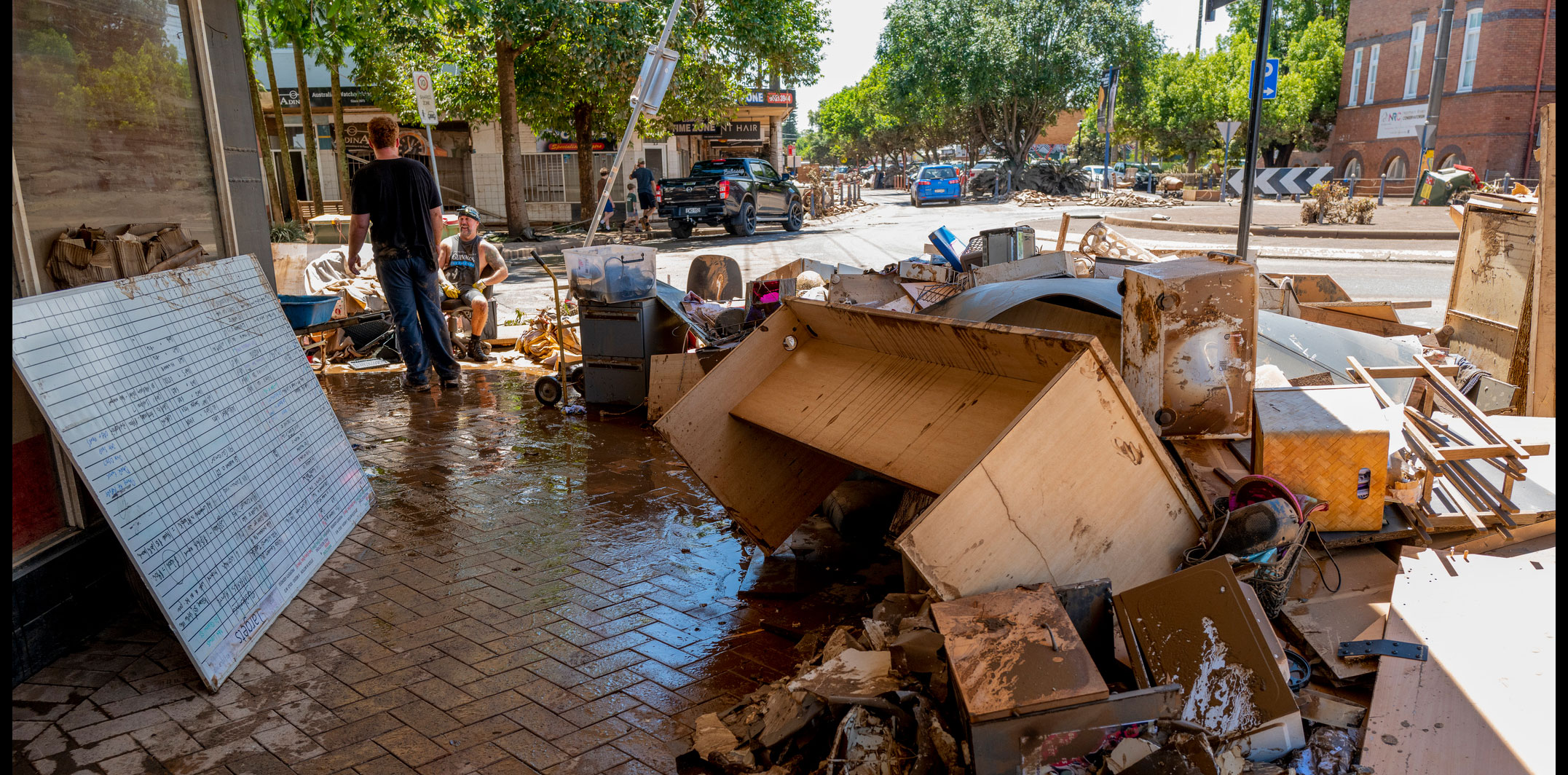 The Department of Health has also temporarily relaxed its existing relationship rule for telehealth.
---
GPs whose practices were affected by the northern NSW floods will have their emergency provider number requests fast-tracked by Services Australia, a process which can normally take up to a month.
The floods completely wiped out at least one practice in Lismore and caused damage to more in southeast Queensland and the NSW coast.
As part of its disaster management measures, the Department of Health has temporarily relaxed its existing relationship rule for telehealth services in the affected areas.
Healthcare workers across all fields assisted at evacuation centres in flood-hit areas, with doctors on the ground setting up ad-hoc clinics and treating everything from shock to medication withdrawals.
Some doctors were able to keep in contact with vulnerable patients via telehealth, while others – cut off from their practices by road – had to set up shop in the spare rooms of GP clinics in neighbouring towns for one or two days.
The doctors at Lismore practice Keen Street Clinic, which was nearly destroyed, won't have a practice to go back to for some time and are likely to be working out of rooms in one of the hospitals.
Without new provider numbers, however, it seems unlikely that any of the doctors in the above situations would be able to access Medicare for billings.
Just today, more than two weeks after the peak of the flooding, the RACGP confirmed via newsGP that Services Australia was processing emergency provider numbers as a priority.
To be eligible for an emergency provider number, GPs must be an unrestricted provider located in a flood-affected areas where they either cannot get access to their practice or are practicing at a temporary location such as an evacuation centre.
The Medical Republic understands that most doctors at evacuation centres worked in a volunteer capacity, at least in the acute phase of the floods.
"I was just a community volunteer doctor, because [the staff at the evacuation centre] knew me there," Ballina-based general surgeon Dr Susan Velovski said.
"I kept a little log of little things we did, what patients we saw – I've sort of just followed up with a phone call and made sure they got back to their GPs.
"Particularly some of the men who were, you know, swapping medications and stuff because 'oh I felt better on Jim's blood pressure medication' and the like."
While healthcare workers were more than willing to just volunteer at the evacuation centres, Dr Velovski said that provider numbers had posed a bit more of a problem for the doctors who were unable to return to their practices.
"All doctors used to get one provider number under their name, but then it became a political bouncing ball and it became geographical – which is difficult if you're a locum or, like in this situation, if your practice is flooded," she told The Medical Republic.
"Often it takes six weeks to get a new provider number for a new location, but [in this instance] we called in the NSW Rural Doctors Association."
The NSW RDA, according to Dr Velovski, helped set up some urgent meetings and got some additional provider numbers for the Lismore/Ballina region filtered through as a priority.
Doctors working under a 3GA training placement or a 19AB exemption are not eligible to apply for an emergency provider number.
The application process is relatively simple and involves filling out a form, sending it through to provider.registration@servicesaustralia.gov.au and calling Services Australia on 132 150 to advise that it is a priority request.
The offer to expedite applications in flood-affected areas appears to last only until 31 March.