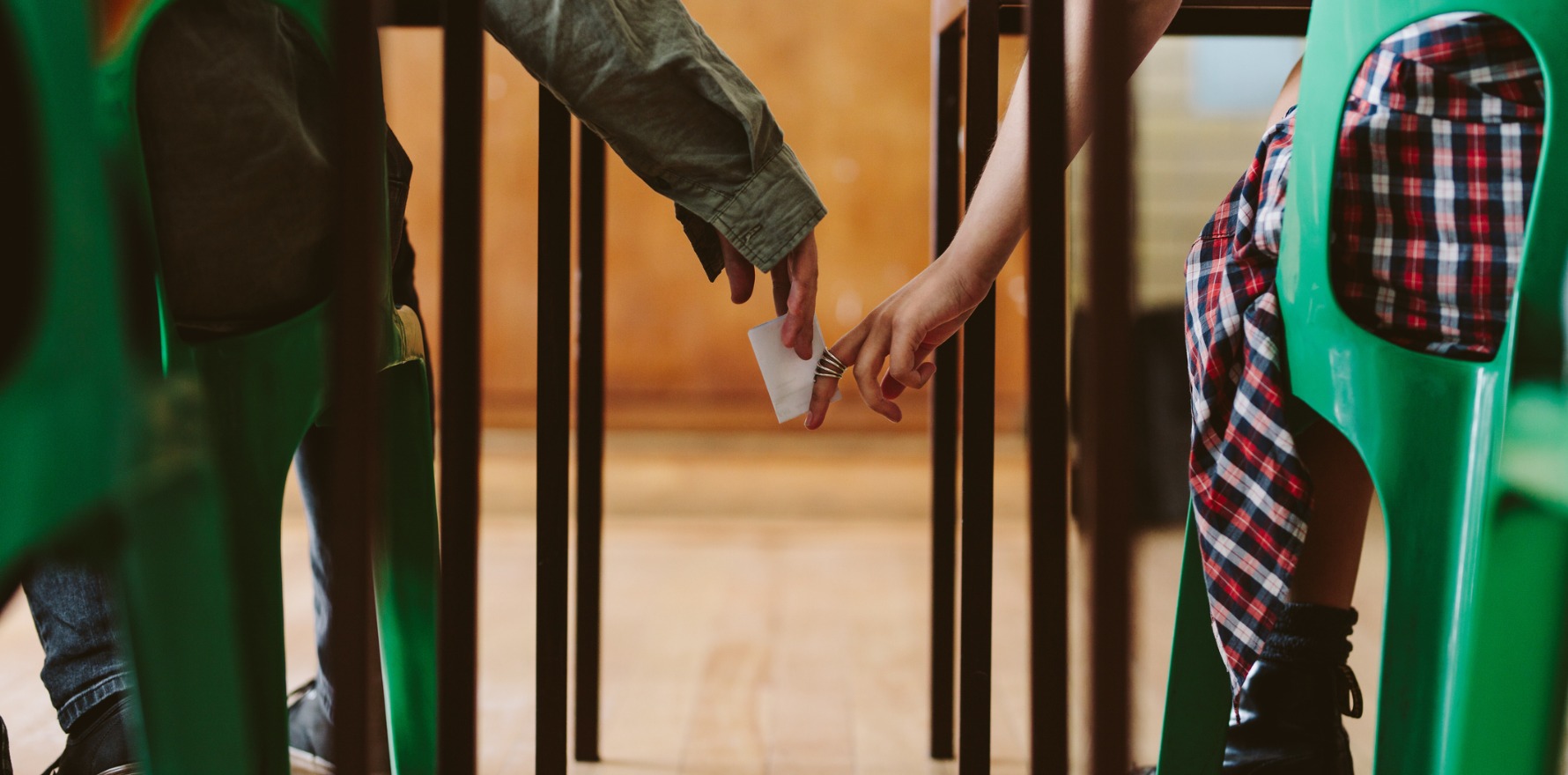 Using the same questions across different test start times was 'inviting cheating', one angry candidate says.
---
GPs in training who recently sat their final RACGP fellowship assessment say the exam was compromised, with candidates asking those in earlier testing sessions for the prohibited access to questions.
The remote clinical exam, staged over three days in July, assessed the clinical competency and readiness of trainees for independent practice as GPs.
In the exam, which took place on Zoom, candidates had to navigate 16 clinical cases staged over three days. The exam uses a unique sequential testing methodology, which eliminates the need for additional testing for candidates who have already achieved a pass or fail based on the cases already completed.
But on each of the three testing days, candidates were grouped into four different starting times for the test.
Dr Spencer*, a candidate who sat the July RCE, said that doctors had been quick to point out how this staggered format might disadvantage individuals who were scheduled to begin the RCE in the morning timeslots.
"The staged start times was just inviting cheating to happen," he told TMR.
"I have done clinical examinations in multiple different countries in my career and I have never seen one that uses the same questions throughout the whole day."

TMR has gathered evidence of at least one incident where a candidate, scheduled to begin their examination in the afternoon session, attempted to ascertain the clinical scenario questions from their peers.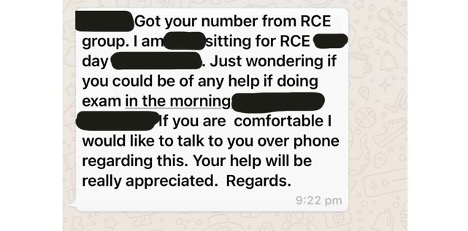 "Hi [name] Got your number from RCE group. I am [name] sitting for RCE on [examination day and time]. Just wondering if you could be of any help if doing the exam in the morning [examination day and time]," the electronic message said.
The message then went on to request a phone call between the candidates, likely to avoid further documentation of any academic misconduct which might have occurred.
Dr Spencer said that he was furious to find out the RCE, which he'd paid the RACGP almost $5000 to attempt, was so easily compromised.
"Some of us took a month off work for the last exam, only to discover that some candidates just got the questions cheaply on a platter," he said.

"If you still have to divide candidates into groups, you could at least ensure world-class quality control by using different questions for different groups."
A total of 622 candidates attempted the 2021.1 RCE exam, and 85% of those passed.
However, those who failed the exam received no individualised feedback, nor access to review their own exam performance.
Instead, candidates only had access to generalised feedback made available through the RACGP's public exam report.

Dr Spencer blames this lack of transparency for fuelling some of the desperate behaviour recently witnessed during the RCE, where candidates felt their best shot was to risk serious academic misconduct.

In a recent TMR article, other registrars called out the RACGP on its reluctance to offer personalised feedback to candidates, questioning their supposed status of being a "teaching" college.
While TMR knows attempted cheating occurred during the RCE, whether it helped or harmed candidates' final performance in the examination is a different matter.
TMR asked the RACGP to reveal the pass rates specific to each cohort by start time.
"While the RACGP does not report individual exam rotation statistics we can confirm that there is no significant difference in pass rates between the examination time slots," a college representative said.
"The RACGP uses multiple strategies to ensure exam integrity at every stage, from development through delivery."
The RACGP also said that reports of academic misconduct were treated seriously and investigated thoroughly.
"Where a candidate is identified as cheating, serious consequences apply including the withholding of Fellowship and reporting to the AHPRA. Any suspected misconduct should be reported to the RACGP."
The RACGP said pass rates in the clinical exam were determined by each candidate's demonstration of competency.
*names have been changed