10 November 2020
Evidence grows for magic mushrooms and depression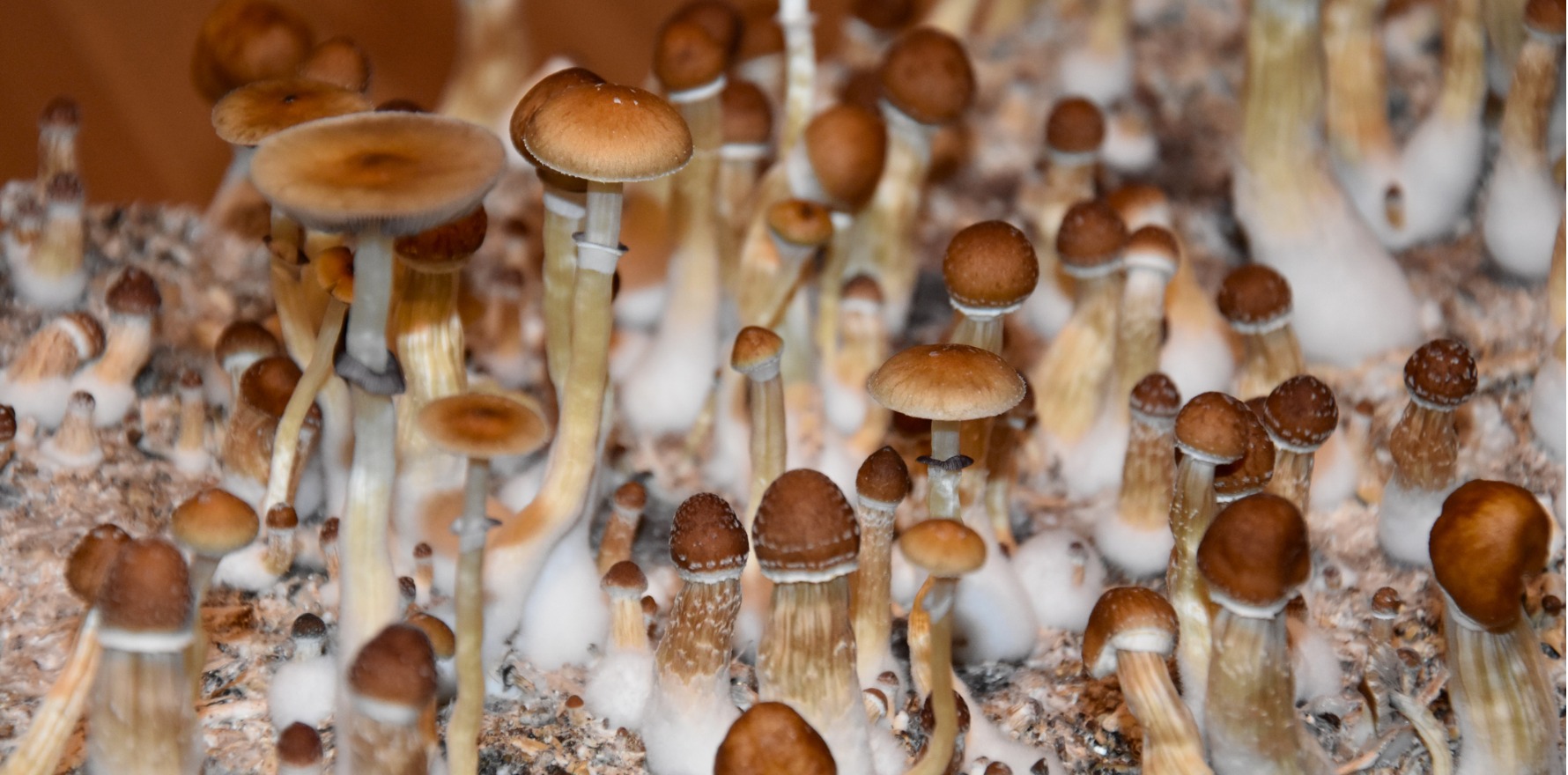 Johns Hopkins Medicine researchers have tested the psychedelic on people facing a terminal cancer diagnosis and found significant improvements to mental wellbeing.
---
A new study adds to a growing body of research backing the use of psilocybin – the substance found in magic mushrooms – for major depression.
The randomised controlled trial, published in JAMA Psychiatry, found that the hallucinogen may be more effective, and help a broader swath of the depressed population, than first thought.
In 2016, the Johns Hopkins Medicine researchers tested the effects of the psychedelic among people facing existential anxiety and depression amid a terminal cancer diagnosis. This study showed that taking the drug in combination with psychotherapy led to significant improvements to mental wellbeing.
In this study, the team wanted to rigorously test whether the hallucinogen had similar benefits among a wider population of people with depression. They recruited 24 people with chronic depression, most lasting for around two years, and randomly assigned them to undertake psilocybin treatment and psychotherapy immediately, or after an eight-week delay for comparison.
Participants had at least 18 in-person visits, two of which were for the psilocybin trip. On the first, participants were given a moderate 20mg dose, and in the second a week or two later they were given a high 30mg dose. Participants were given blindfolds and instrumental music, which they could enjoy on a couch in a living-room-type space for the five hours or so of the trip.
These sessions were followed by two-hour debriefs.
Participants were not taking any other mood-stabilising drugs during the trial, and they were followed up over four weeks.
"The magnitude of the effect we saw was about four times larger than what clinical trials have shown for traditional antidepressants on the market," Adjunct Assistant Professor Alan Davis, at the Johns Hopkins University School of Medicine, said in a statement.
"Because most other depression treatments take weeks or months to work and may have undesirable effects, this could be a game changer if these findings hold up in future 'gold-standard' placebo-controlled clinical trials."
People taking magic mushrooms experience visual and auditory hallucinations over several hours, and are prone to deep insights and cognitive changes. Participants in studies such as these are encouraged to turn their attention inward and reflect, staying with any experience that came up.
Psilocybin and other psychedelics are in the midst of a renaissance as public and mental health groups turn to these old but stigmatised substances in a growing battle against mental health issues.
This study builds on a growing body of evidence supporting the role of psychedelics in a range of intractable mental health conditions, ranging from PTSD, depression, anxiety, OCD and even anorexia.
Director of the Center's Psychedelic and Consciousness Research group, Professor Roland Griffiths, noted that participants in this study may be different to those diagnosed with cancer in the previous study.
"Because there are several types of major depressive disorders that may result in variation in how people respond to treatment, I was surprised that most of our study participants found the psilocybin treatment to be effective," the professor of neuropsychopharmacology of consciousness said.
More than half of the participants in this study were in remission four weeks after taking the psychedelic, and more than two in three had a clinically significant reduction in symptoms.
Dr Charles Reynolds, at the University of Pittsburgh School of Medicine, USA, praised the study for being rigorous and closely documenting potential side effects.
"Because of this attention to efficacy and tolerability as well as high rates of retention, treatment completion, and follow-up, the data from this trial are clinically informative and have heuristic value for further research," he said in an accompanying editorial.
"Conceptually, the psilocybin intervention is not unlike complicated grief psychotherapy for prolonged grief disorder, in which the therapist encourages patients to revisit the circumstances of the death and to repeatedly confront the painful affects associated with reminders of the deceased, including a desire to rejoin the deceased," Dr Reynolds said.
"Such grief work, exquisitely painful and emotionally arousing as it is, becomes a pathway to accepting and coming to terms with the finality of the loss and enabling the bereaved to find new meaning in life, even in the absence of the beloved."
On a neurological level, psychedelics may help by disrupting harmful repetitive thoughts and behaviours, he said.
Nevertheless, much work was yet to be done to understand the best patients, contexts and regimens for this type of therapy, he noted, acknowledging that "panaceas for depression do not exist".