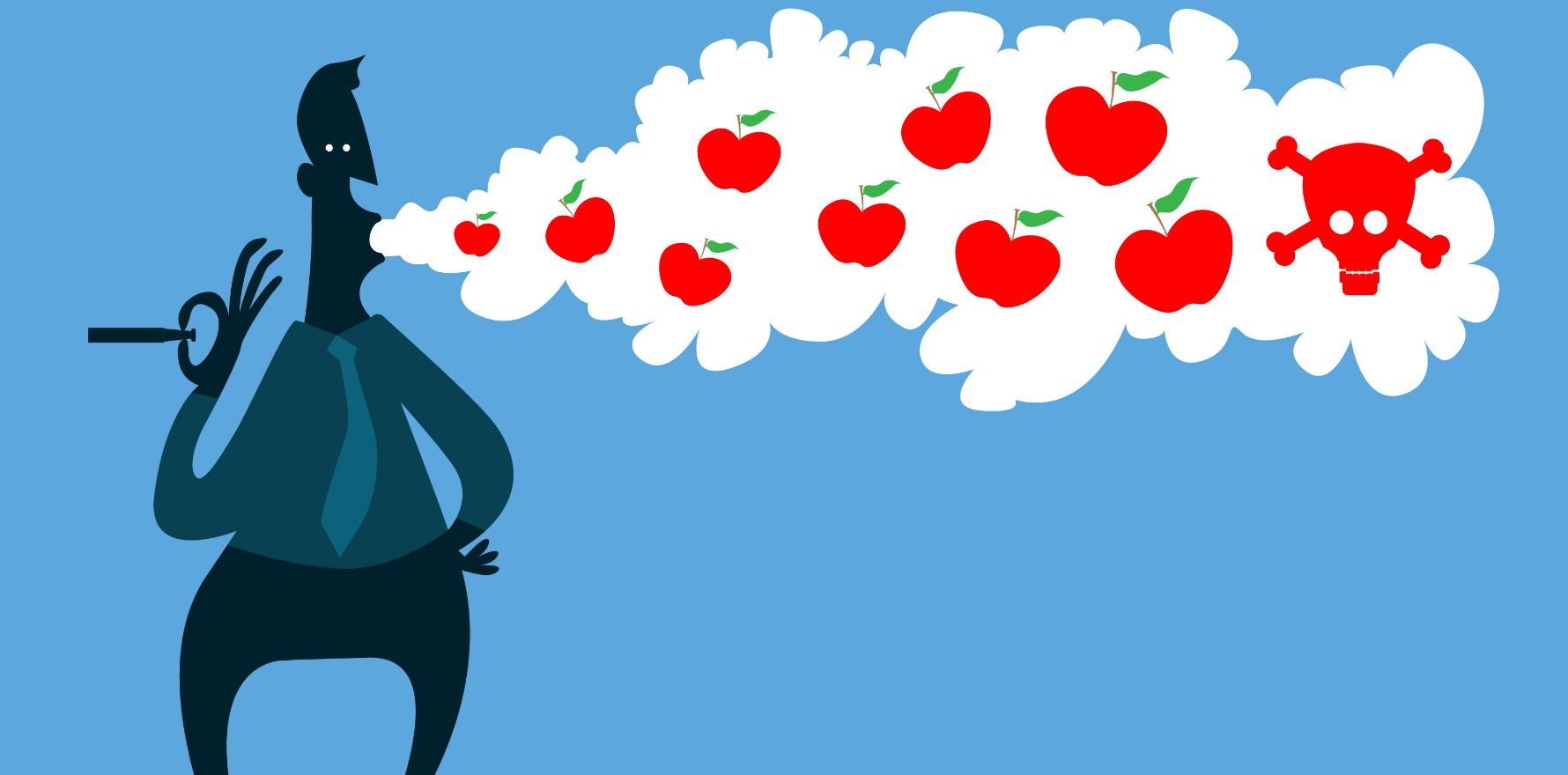 The use of e-cigarettes has been linked to an increased risk of prediabetes, echoing the harms found with regular cigarettes.
---
The use of e-cigarettes has been linked to an increased risk of prediabetes in a worrying parallel with the use of traditional cigarettes.
The elevated risk could be as high as 30% to 40% compared to non-smokers, according to a large national survey published in the American Journal of Preventive Medicine. The results came as a surprise to researchers, according to lead investigator Dr Shyam Biswal, of the Johns Hopkins Bloomberg School of Public Health in the US.
He said the association of e-cigarettes with prediabetes was a significant concern for public health officials.
"We were surprised by the findings associating prediabetes with e-cigarettes because they are touted as a safer alternative, which we now know is not the case," Dr Biswal said.
"In the case of cigarette smoking, nicotine has a detrimental effect on insulin action, and it appears that e-cigarettes may also have the same effect."
To determine the association between e-cigarette, use and prediabetes, the US researchers analysed 2016–2018 data from the largest nationally representative annual health survey of US adults.
Among the 600,000 respondents, the overall prevalence of prediabetes was around 11% among those who never smoked e-cigarettes, and around 9% in current smokers.
When e-cigarette users' higher prevalence of high-risk lifestyle factors and worse mental and physical health issues were accounted for, their odds of having prediabetes was 12-26% higher than their non-smoking counterparts.
"Our study demonstrated a clear association of prediabetes risk with the use of e-cigarettes," said Dr Biswal. "With both e-cigarette use and prevalence of prediabetes dramatically on the rise in the past decade, our discovery that e-cigarettes carry a similar risk to traditional cigarettes with respect to diabetes is important for understanding and treating vulnerable individuals."
Data from the CDC shows traditional cigarette smokers are 30% to 40% more likely than non-smokers to develop type 2 diabetes. The more they smoke, the higher the risk, and this in turn increases the chances of developing cardiovascular diseases such as atherosclerotic disorders, stroke, and peripheral vascular diseases.
"The mechanisms behind the causality between e-cigarette use and prediabetes are not fully understood. In a population study, nicotine was shown to cause elevations in blood glucose concentration, and cotinine, a biological marker of nicotine exposure, was associated with increased HbA1c in a non-diabetes population," the authors wrote.
"In addition, nicotine, a major bioactive element of cigarettes, has been shown to cause gastrointestinal tract and nervous system impairment, obesity, inflammation, and interruption of glucose homeostasis, therefore potentially playing a vital role in the pathophysiology of prediabetes."
Prediabetes has become increasingly common in the past few decades and is projected to affect more than 470 million people worldwide by 2030, according to the authors.
Among US adults, the overall prevalence of prediabetes was 34.5% in 2013, and increased to about 46.6% in people aged more than 65 years in 2016. A recent epidemiologic study showed that the prevalence of prediabetes was 18% among adolescents aged 12–18 years, and 24% (among young adults aged 19–34 years.
In Australia, e-cigarettes can be promoted as a risk reduction product for traditional cigarette smokers and to help them break the habit.
However, the use of e-cigarettes is now also rising among younger people, with a survey by the Australian Alcohol and Drug Foundation showing about 14% of adolescents aged 12 to 17 years have tried an e-cigarette. Around 32% of these students had used one in the past month.
Of those who people had tried e-cigarettes, 18% used them at least monthly and 9% used them daily.
Dr Biswal said the findings supported the reduction of e-cigarette use and education of young adults as a therapeutic lifestyle management strategy for the reduction of diabetes risk.
"Our effort for smoking cessation has led to a decrease in smoking traditional cigarettes," Dr Biswal said. With this information, it is time for us to ramp up our public health efforts to promote the cessation of e-cigarettes."
The American Journal of Preventive Medicine 2022, online 2 March