28 July 2022
DPP-4 inhibitors up gallbladder disease risk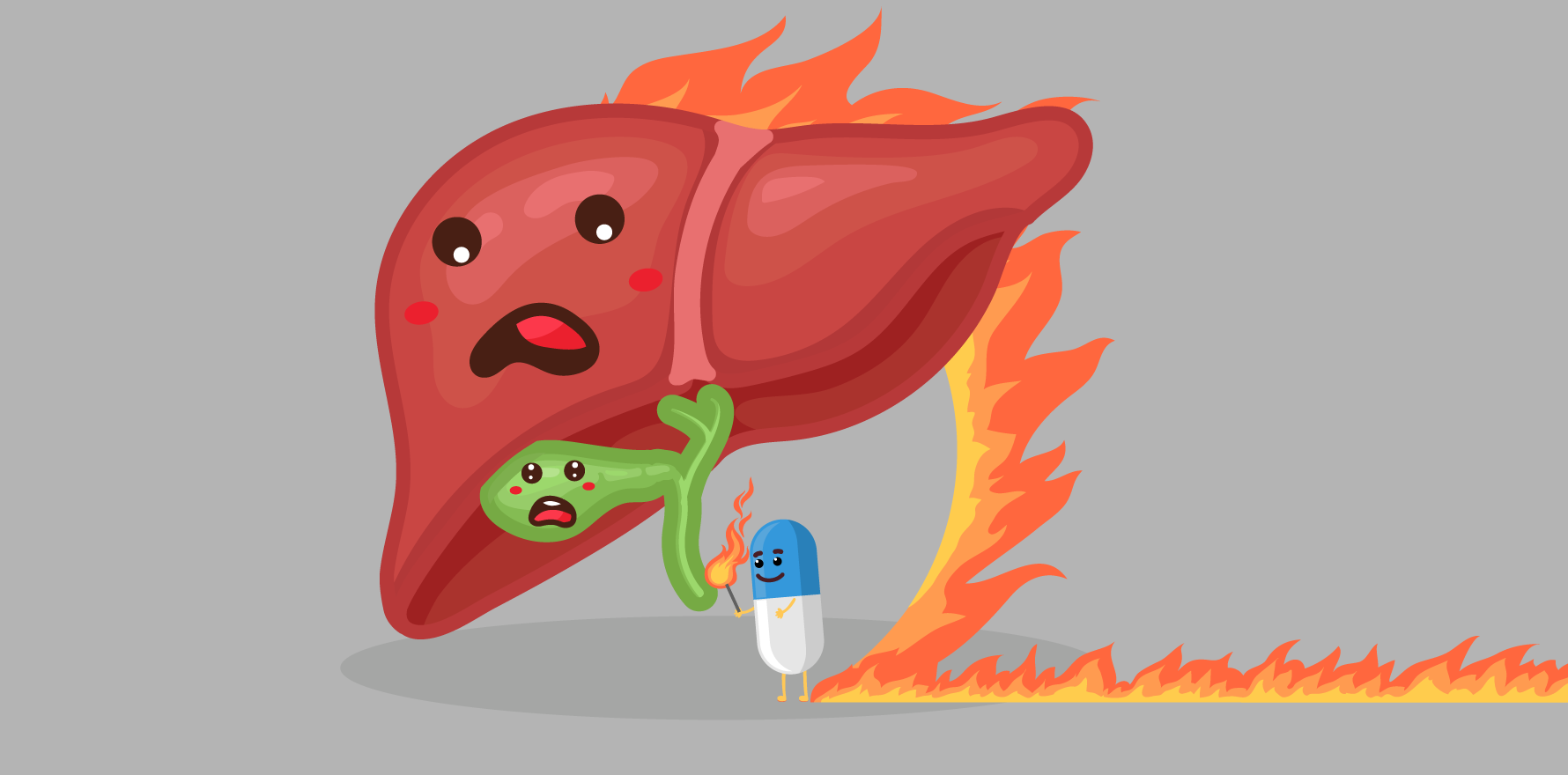 And type 2 diabetes patients have worse outcomes with these conditions.
---
Patients who take dipeptidyl peptidase-4 (DPP-4) inhibitor medication for type 2 diabetes may have a higher risk of developing cholecystitis after long-term use.
While the absolute risks were small, the study reinforced the need to be vigilant for gallbladder issues in these patients, according to an Australian diabetes expert.
Chinese researchers undertook a meta-analysis of 82 studies, which included 104,000 adults with type 2 diabetes who were middle-aged on average.
Patients taking DPP-4 inhibitors had 43% higher odds of developing cholecystitis compared with those taking a placebo or a non-incretin drug. This was equivalent to 11 additional events per 10,000 years, the BMJ study found.
While DPP-4 inhibitors increased the relative risk of cholecystitis, the researchers noted that the overall absolute risk increase was small, at 15 cases per 10,000 people per year.
Patients taking this class of drugs also had 22% higher odds of the composite of gallbladder or biliary diseases and cholecystitis. And these outcomes were typically seen after patients had been taking the drugs for at least 26 weeks.
"Our findings suggest that physicians should be concerned about increased risks of cholecystitis in patients with type 2 diabetes treated with dipeptidyl peptidase-4 inhibitors in clinical practice, especially with longer treatment durations," the authors wrote.
A separate network meta-analysis of 184 trials found that DDP-4 inhibitors increased the risk of cholecystitis and the composite of gallbladder or biliary diseases when compared with SGLT2 inhibitors, but not compared with GLP-1 receptor agonists.
Dr Gary Deed, a Melbourne GP with a specific interest in diabetes, said that patients did not need to be alarmed by the figures, which only equated to an absolute risk difference of 1.5 extra cases of the composite of gallbladder or biliary diseases and cholecystitis per 1000 people per year.
"Statistically, it isn't an exceedingly elevated risk. In absolute terms, the risk is small, but still worth being clinically vigilant about."
This was because those with type 2 diabetes often had more serious outcomes from gallbladder disease compared to people without diabetes, said Dr Deed, adjunct senior research fellow at Monash University.
"We do know that people with type 2 diabetes have been observed to have a higher incidence of gallbladder diseases and worsening outcomes from cholecystitis than control patients without diabetes."
"Assess your patients if they're taking this medication and be aware of symptoms suggestive of this condition.
"If they've got existing gallbladder disease, it's a good idea to do a clinical review and work with the patient about the best therapy to move forward with – whether that's change or a continuation – because the absolutely risks are probably low."
Dr Deed noted that the researchers only found a link between gallbladder inflammations, but curiously none with other biliary diseases.
This may be because the included studies did not define those side-effects clearly enough to give firm conclusions.
"It probably doesn't mean the others are not a concern, but this is hard to determine from this retrospective analysis."
One practical and effective tool to manage these risks was weight management, Dr Deed said.
"Reduction of saturated high-fat content in the diet and adding more fibre and nuts reduces the risk of gallbladder disease, but rapid weight loss may induce gallstone disease."