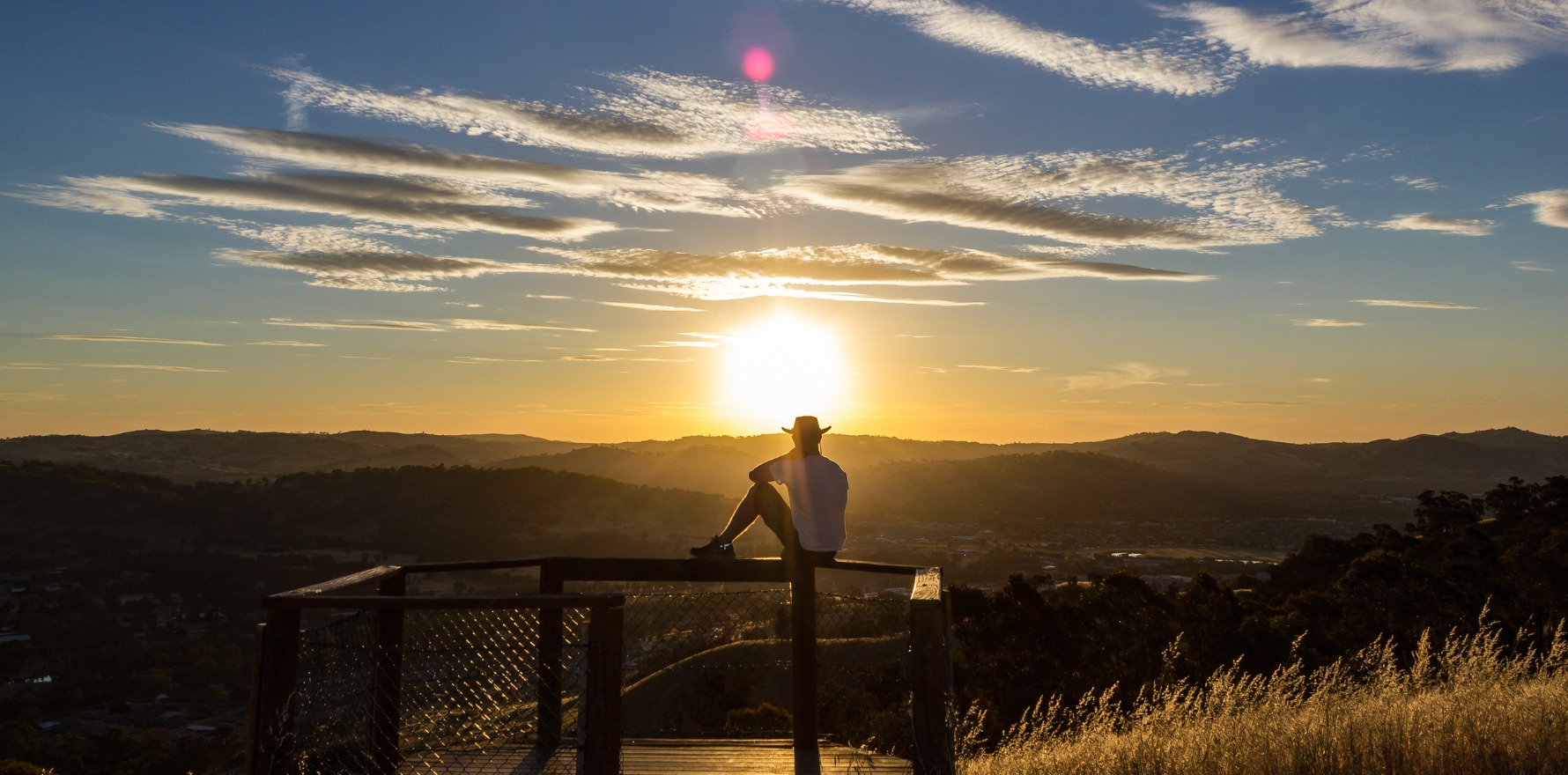 The added stressors of the pandemic have pushed regional doctors to their breaking point.
---
Running the town covid vaccination hub by morning and the respiratory clinic by afternoon, Dr Asitha Wickramaratne – a GP in Young, NSW – is nearing the end of his tether.
"I do 200 vaccine doses in the morning alone, and then another 50 patients come through the respiratory clinic [later in the day]," he told The Medical Republic.
"I've taken time off [my regular duties], and my patients are actually in limbo right now.
"They're going to other doctors here and there – but the work that I'm doing right now with the vaccination clinic is far more important, because it's going to save the town when covid comes our way."
Young, famous for its cherries, is located about halfway between Wagga Wagga and Bathurst.
In the last distribution priority area (DPA) calculation done by the Department of Health, which considers data on the level of services provided to a community in the previous financial year, the town missed out on a DPA classification.
Being classified as DPA allows practices in a given area to offer international medical graduates a 19AB exemption, allowing them to access A1 Medicare rebates.
At the time of that last calculation, Boorowa Street Medical Practice – where Dr Wickramaratne works as the principal GP – had significantly more manpower than it does currently.
"My biggest issue is one of the doctors who was helping me has gone overseas, and he has no approval to come back because he was a temporary resident," Dr Wickramaratne said.
"Another of the GPs working in the practice is going on maternity leave, so she'll be gone for a few months.
"And another doctor who was a senior GP has gone into more of a part-time supervisory role."
Because DPA calculations are only done once a year, Dr Wickramaratne is unable to recruit more GPs.
"Unless a doctor who's in town signs a statutory declaration saying that they are leaving town permanently and they're never going to come back to town, that DPA position is not available for us to fill," he said.
National Rural Health Commissioner Professor Ruth Stewart said Dr Wickramaratne's situation was not uncommon, given the ongoing rural health workforce shortage.
"This is not the first case that I've heard, where a practice has said 'look, our status has changed suddenly, and things are really tough for us'," she told TMR.
"DPA is not the most flexible calculation, that's the way it is."
Professor Stewart said that although rural and regional workforces across the country were struggling, issues with recruiting doctors were particularly intense in both NSW and South Australia.
"In NSW it is very, very difficult to get any Australian graduates or fellows of an Australian medical college to work outside of the city," she said.
"You do have to wonder what it is about the current system that makes it so unattractive for doctors to work rurally, but that's the case in NSW."
While Professor Stewart said she hoped innovative models of training, such as the Murrumbidgee model, would help foster interest in regional medicine, she also acknowledged that it could take time.
"You don't get legislation and government policy changed just by getting somebody to say 'yes, that's a good idea'," she said.
"It takes a lot longer than that, but there are measures in place to increase the number of doctors and graduates from medical courses who are interested in working in rural and remote Australia."
In the meantime, she said, the options for towns like Young remained limited.
"If your town is not a distribution priority area, you're then generally looking at a doctor who can't claim the full Medicare rebates," Professor Stewart said.
"The one way that Young could have an international medical graduate or a foreign medical graduate who could attract the full Medicare rebates is for that doctor to get into the Australian GP training program.
"But the intake for that is only twice a year, and the doctor would have to meet the eligibility criteria to be selected by either ACRRM or RACGP."
ACRRM President Dr Sarah Chalmers said the situation faced by Dr Wickramaratne reflected many years of governments turning a blind eye to rural workforce development.
"Even though Young was a distribution priority area for some time, the reclassification to non-DPA is not reflective of the requirements of the town," she told TMR.
"[ACRRM] welcomes major steps forward, such as the National Medical Workforce Strategy and the Primary Healthcare Reforms, but long-term strategies will not address rural workforce needs which are immediate and urgent."
Although Dr Wickramaratne appealed to the Department of Health for his practice to be temporarily exempt from 19AB, he was informed that this was not possible within the bounds of the current legislation.
"If the Department cannot support rural general practice and GP respiratory clinics in this time of crisis, how can we expect rural general practice to survive into the future," Dr Wickramaratne said.
He wants nothing less than an overhaul of the entire system.
"I need a push for the Department of Health to reconsider this DPA nonsense," he said.
"It's clearly written by someone who has never worked in a country town, who has never even lived in a country town and who does not understand the dynamics of a country town."