12 March 2018
You don't have to just be a doctor you know!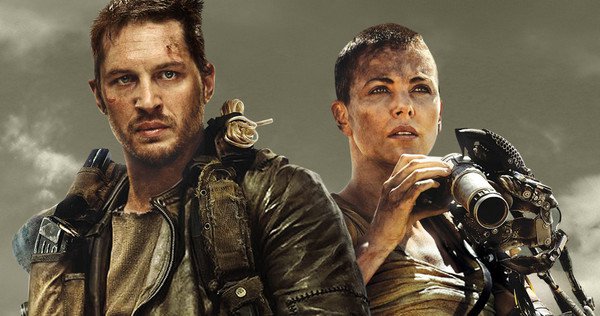 If your creative soul is yearning to do something other than just being a doctor, then spread your wings and see what happens
---
So you're a doctor and you're not entirely sure you want to be a doctor. Or you'd like to do it, but you'd like to test the waters outside the straight up doctor career. You can and you should
So, what are you specialising in? That dreaded question. The one that we field a million times during our formative and training years as doctors. It's a natural and necessary decision, but is it really one that should define us for the rest of our lives?
When I was a medical student, desperate to get through my degree at the University of Newcastle so I could graduate, start working and specialise, never did I contemplate that I would one day end up working at the crossroads of medicine, technology and business.
I went through medical school trying to pick a speciality; wavering between acute care because I loved the adrenaline rush and diversity; to infectious diseases because I loved weird and wonderful bacteria; to general practice because I could develop deep bonds with my patients; to psychiatry because the mind fascinated me. Most doctors when reflecting, probably find that they ended up in a speciality that they hadn't initially thought they would enjoy, for example they became a Paediatrician instead of a Neurosurgeon.
However, in my case, I ended up in a speciality or niche that I didn't even know existed. In all my indecision never once did I think health technology would end up being my interest or my speciality, especially considering I was always one of those 'one finger typists' and would have called myself digitally illiterate in my early days! I stumbled across it and again I'm sure this a story many doctors who have had non-traditional career paths, will be all too familiar with.
I did end up choosing General Practice and enjoy being a GP but always wondered what else was out there and was worried about spending the next 40 years of my career doing the same thing. When presented with an opportunity to get involved in telehealth, I jumped at it, and fast forward a few years later I found myself working for Australia's largest telecommunications company, Telstra, in their Health division.
I developed a passion for all things technology and loved being at the forefront of innovation. I felt for the first time I was contributing to the future state and shaping a health system that would enable other clinicians to work more effectively and efficiently. It excited me to know that that systems I had built or contributed to, would have a lasting impact, above and beyond a single patient that I might treat in a consult.
Clinical skills are also business & system skills
Working outside of traditional clinical practice I was expected to have other skills apart those of being a doctor. This initially scared me. How was I going to know how to set up a business, write a business plan, develop policies, hire people, sell services, understand financials, work with developers and negotiate contracts with legal teams? It all sounded so daunting for someone who had not completed any formal training or qualifications in business.
What quickly became clear to me was that as doctors, we have many skills that translate well into other industries. You are a problem solver first and foremost. Remember that patient who came to see you with 'lethargy'? How did you know where to start? Every business or system problem is similar; understanding how to approach a problem is half the work done. Our systematic approach to solving diagnostic dilemmas is what comes in useful when we start working outside the confines of our consult rooms.
We also have impressive sales and influencing skills- who would have guessed? Well every 15 minutes in general practice you have a new patient in front of you and you must pitch your 'treatment plan' to them, explain why they must be compliant and the benefits that they will gain by trusting you. As time went on I realised that I had been building systems, solving problems, and influencing others for years, and these were some of the most sought-after skills at a system level.
The Stress of Medicine
In my time working as a mentor to junior doctors and speaking to my colleagues I sensed that other doctors too, wanted to know what else was out there. Doctors traditionally follow the path of medical school, internship, residency, registrar years, fellowship and becoming a specialist. This pathway often does not leave any time or space to contemplate other factors; does this specialty fit in with my family aspirations, does it accommodate my hobbies and interests, does it provide me with a stable income, even, will it be a speciality I could continue to do for the next 40 years? There is rarely a moment to breathe and think about the decision between fellowship exams, training posts, overtime hours, PhDs, partners, and children.
Sadly, we have also heard stories in the media or from colleagues of the increased number of clinician suicides in the last decade, having lost more than 20 of our dear colleagues in 8 years. Certain groups of doctors are at higher risks than others; with those doctors in training, twice as likely to cite high levels of psychological stress than those in more senior positions (National Mental Health Survey of Doctors and Medical Students, October 2013). It has also been found that male doctors have a 26% higher risk of suicide compared with the general population and female doctors 146% higher risk, which is more than double the risk of women in the general population (The Mental Health of Doctors, A systematic Literature Review, Beyond Blue 2010).
Although we know mental health issues are always multifactorial, stress from work pressures, study demands, long hours and general dissatisfaction with a career can contribute and add to other underlying predisposing factors.
How do we encourage doctors to be masters of their own destiny and not feel trapped when pursuing the traditional options available to them? Many feel like they must specialise to justify all the effort invested into studying medicine and if they go off a training path, they will be ostracised or stop 'belonging'. Many doctors, not on a training path, describe it as a lonely place where they often feel embarrassed or like a failure that they couldn't make it and don't have those Fellowship postnominals. We put so much emphasis on the 'F' word and ignore those who don't fit that mould. Is it possible to still have a fulfilling and accomplished career without a fellowship if that's not something you want to pursue? It certainly is. Supporting and encouraging doctors to follow their own interests and create a fulfilling and satisfying career is an important step in helping support the wellbeing of our colleagues.
In my time working in technology I was lucky enough to meet some impressive clinicians who had taken unique paths in their career and I realised it was possible to be creative and successful without feeling like you had to leave medicine. What was inspiring about these clinicians who had done everything from running technology businesses, practicing medicine on a cruise ship to studying public health at Harvard, was that they were incredibly willing to share their stories in hopes of encouraging others.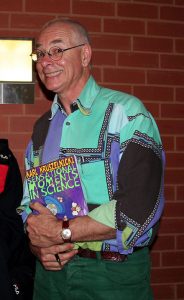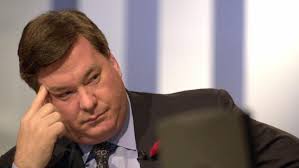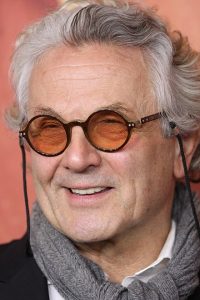 Just three interesting characters who became doctors and then went on to express themselves creatively in various  alternate ways
The Creative Careers in Medicine event
Out of this, was born the Creative Careers in Medicine (CCIM) event. Along with some wonderfully likeminded colleagues we put our heads together and came up with an event that could help support, encourage and inspire those who may be curious about other options. This one day aims to bring together those creative and inspiring clinicians who have followed non -traditional paths in their careers or diversified to incorporate into their career, a personal interest of theirs. Clinicians will share their stories from working in a diverse range of sectors including public health, the pharmaceutical industry, occupational and aviation medicine, health technology, management, administration, education, media, sports medicine, management consulting and entrepreneurship. The day is designed to allow doctors at all levels, whether still medical students, junior doctors, doctors in training, or specialists, to listen to these stories and become aware of all the great things a medical career can mean. Whether they walk away thinking I really would love to be an aviation medicine doctor or I have an entrepreneurial itch that I need to explore or even if they walk away thinking I love being a fulltime GP but if ever I want to try something new, I know that it's possible, it will have been worth sharing these stories.
To learn more about the event visit; https://www.creativecareersinmedicine.com/sydney-2018/
To get your Medical Republic reader discount use the promotion code REPUBLIC when buying your ticket.
Dr Amandeep Hansra is a leader in digital health and telehealth services in Australia. Amandeep co-founded Evermed Consulting and provides consulting services to insurers, start ups, health services, investors and businesses. She was most recently the CEO & Medical Director of Telstra's telemedicine business ReadyCare; a joint venture between Telstra and Medgate, Switzerland's leading telemedicine provider. She also served as the Chief Medical Officer for Telstra Health and separately has assisted Medgate in setting up a telemedicine business in the Philippines where she remains the Chair of the Clinical Advisory Board. She is a locally trained specialist General Practitioner who has worked both nationally and overseas and continues to work in clinical medicine at a General Practice in Bondi, Sydney.
Amandeep has a passion for medical start-ups and entrepreneurship providing advisory services for start-ups in the health technology space. She has been awarded the "Women Leading in Business Scholarship" for the Global Executive MBA at the University of Sydney.
Her past career has included both public, volunteer and private work, as well as in Aboriginal Health, Refugee Health, Occupational Medicine and Travel Medicine. She is a Fellow of the RACGP, a Fellow of the Australasian College of Health Informatics, an examiner for the RACGP, holds a Master's in Public Health and Tropical Medicine, the Australia Certificate in Civil Aviation Medicine, mentors junior doctors through the AMA and has completed the Company Directors Course through AICD.
PS. If  you're wondering how in any way the picture in this story is relevant, guess what George Miller, the creator and director of the Mad Max film franchise,  did prior to becoming one of Australia's most iconic film directors?
Miller attended Ipswich Grammar School and later Sydney Boys High School,[1] then studied medicine at the University of New South Wales with his twin brother John. While in his final year at medical school (1971), Miller and his younger brother Chris made a one-minute short film that won them first prize in a student competition.[2] In 1971, George attended a film workshop at Melbourne University where he met fellow student, Byron Kennedy, with whom he formed a lasting friendship and production partnership, until Kennedy's death in a helicopter crash in 1983. In 1972, Miller completed his residency at Sydney's St Vincent's Hospital, spending his time off crewing on short experimental films. That same year, Miller and Kennedy founded Kennedy Miller Productions.[3] The pair subsequently collaborated on numerous works. After Kennedy died in 1983, Miller kept his name in the company. It was later renamed Kennedy Miller Mitchell in 2009 as a way to recognize producer Doug Mitchell's role in the company.[4]