4 June 2021
Don't hide your socks, or your mental health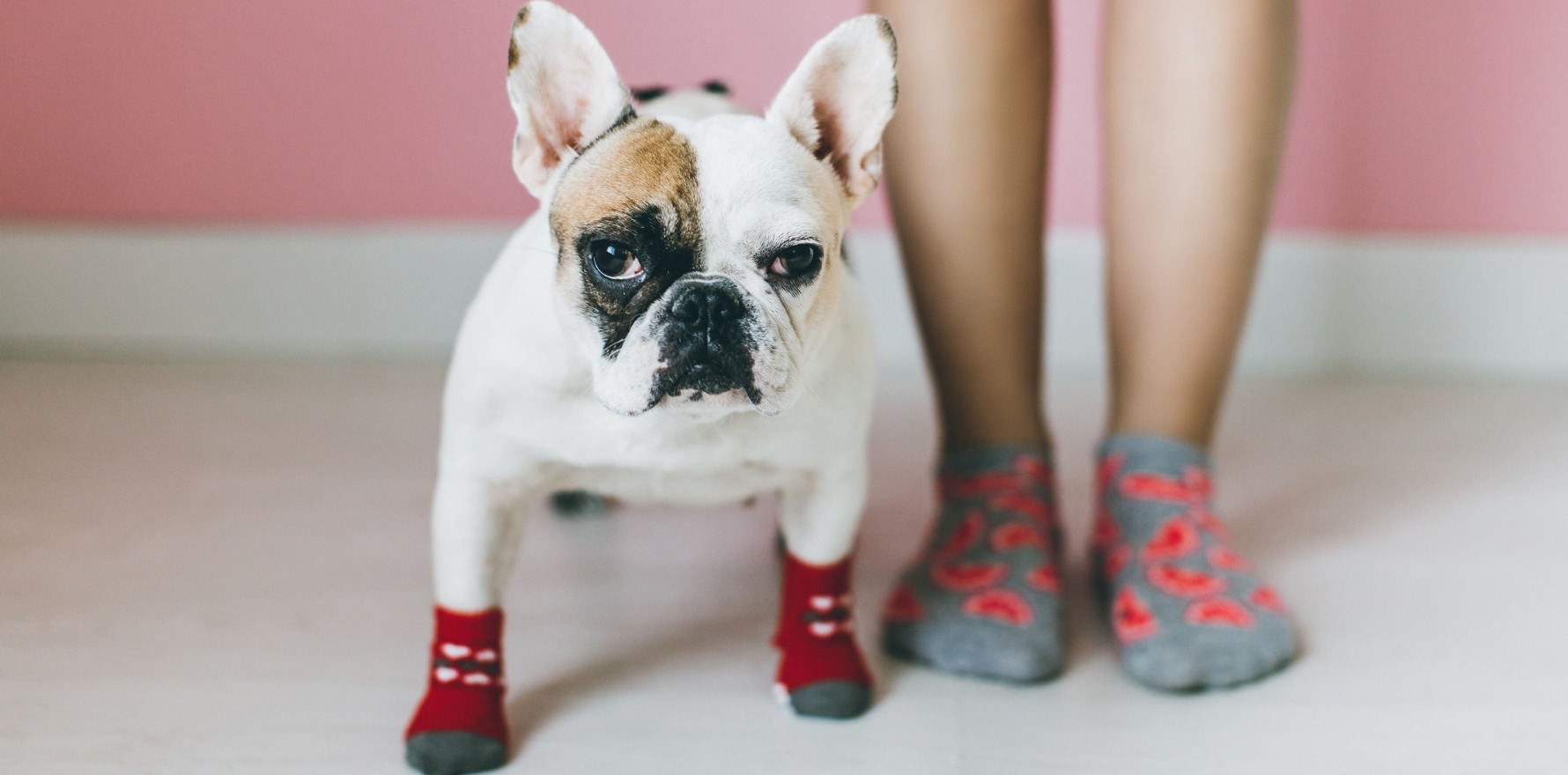 It might be Fashion Week in Sydney, but it's the trends in Australia's general practices and hospitals that are getting this reporter's attention today.
Friday 4 June is #CrazySocks4Docs day, and once again healthcare workers have sported some of their finest feet-warmers to break down mental health stigma in the medical profession.
Now in its fifth year, the custom of doctors wearing crazy socks on the first Friday of June has started going global.
The initiative was originally started by Dr Geoff Toogood, an Australian cardiologist who showed up to work one day while wearing odd coloured socks. Dr Toogood, who had been living with depression and anxiety, found that instead of being met with compassion over his somewhat odd appearance, he was met with ridicule.
He started Crazy Socks 4 Docs, calling on doctors to check in with their colleagues and reduce the stigma around mental health in medicine. It also serves as a reminder that for doctors, it's okay to not be okay. Dr Toogood hopes that through his charity, doctors' suicide around the world will be reduced.
Dr Helen Schultz, a consultant psychiatrist who specialises in doctor mental health, told TMR that the day was more than a visual display of support and had the power to change lives.
"It's a day where a little family of people around the world come together who are truly invested in the doctor mental health space, and it's not just lip service," she said.
"It really emphasises the idea that it's not just talking about mental health. I know that people actually go away and think about the day and then come forward and get help.
"I've seen this happen repeatedly in the after-hours clinic that I've run for doctors, for three years now, that people will come and tell me that the reason that they finally decided to get help with because of Dr Geoff Toogood."
And the day couldn't come at a better time for many Victorian doctors, who are now facing another covid outbreak in their state.
Dr Schultz said that messages of encouragement and support from medical colleagues were sometimes enough to remind people they weren't being forgotten, even if they were facing burnout from the pandemic.
"There's brand new, unique stresses on all of us that none of us have ever experienced before," she said.
"More and more doctors are coming forward because they're finally realising that their health matters – and that's because of Geoff.
"We need to encourage doctors to think they deserve the same level and quality of care that they give their own patients."
Here are some of the fashions being sported on the wards, clinics and labs around Australia today:
Brett Sutton on socks!
#crazysocks4docs and in tribute to our @VictorianCHO ? pic.twitter.com/HxUVOpUA0J

— Anne-Marie Turner ?????? (@Doc_AnneMarie) June 3, 2021

TMR editorial board member Dr Tim Senior setting trends …
Because this job is hard to do well, and can take its toll, even when it's very rewarding, I've got my #crazysocks4docs on.
Look after each other.
Get yourself your own GP who is not you! pic.twitter.com/enf5U8iXtK

— Dr Tim is wearing his mask (@timsenior) June 4, 2021
Don't let your scrubs and PPE get in the way of fashion …
There is a real buzz around the RCH today with staff proudly showing off their brightest, funniest and CRAZIEST socks in support of #crazysocks4docs. Held annually, today raises awareness of the importance of mental health and wellbeing of health professionals around the world! pic.twitter.com/N7bmOAi9Dv

— The Royal Children's Hospital, Melbourne (@RCHMelbourne) June 4, 2021
This one was so good, even Twitter slapped it with a 'content warning'.
Dear Melbourne and Australia. It's a deep breaths day isn't it! Scary, but my daughter and I took a break from home schooling to share our crazy socks with you. Let's stick together and support each other. There is no other way!! #crazysocks4docs #TogetherStronger #COVID19Vic pic.twitter.com/tbITRWhLg7

— Dr Tom Forbes (@kidney_tom) June 4, 2021
We wish we could have seen the blooper reel too.
How much do I love my @StVincentsMelb Stroke Team!!?? This is us trying to spell "Stroke Team!" for #crazysocks4docs day – wish I had the blooper reel! Did make me realise how important it is to pull the team off the ward for some team-time. Thanks @MitchDowd for the socks! pic.twitter.com/ZvMjNE8jEu

— Lauren Sanders (@LaurenSanders81) June 4, 2021
TMR editorial board member Dr Brad McKay featuring a guest appearance from Humphrey.
Many healthcare professionals are feeling burnt out at this stage of the #COVID19 pandemic so it's important to take timeout when you need it and prioritise your mental health. This year Humphrey is helping me promote #crazysocks4docs ? #TheChild #TheMandalorian #StarWars pic.twitter.com/UfqFND0YwU

— Dr Brad McKay (@DrBradMcKay) June 4, 2021
Unicorns and rainbows …
First Friday in June – out come the #CrazySocks4docs ?

Raising awareness of mental health in Healthcare professionals. It's been a tough year – check in with your team, your healthcare worker – are they OK? Are you? pic.twitter.com/XQu0Rz9YcF

— Dr Kat McLean (@drkatmclean) June 3, 2021
You can make a donation or buy your own pair of #CrazySocks4Docs here.