21 July 2022
Don't hesitate to test for monkeypox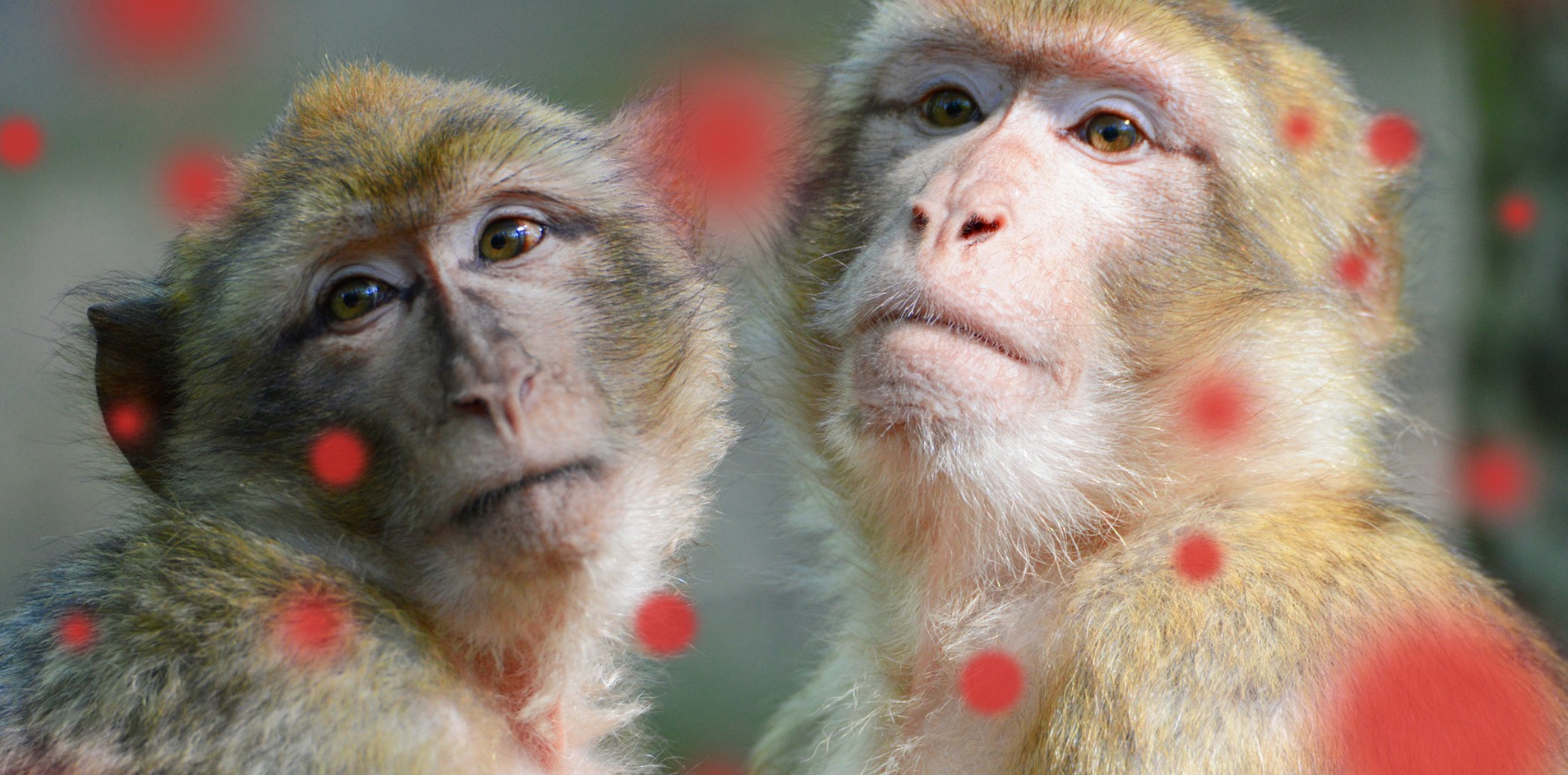 Experts are calling for a broader case definition of monkeypox, amid fears its spread is being missed.
---
GPs should have "no hesitation" in testing for monkeypox in patients presenting with a non-specific rash, especially if other tests such as shingles or hand foot and mouth disease don't yield results, an infectious diseases expert says.
"Don't necessarily start with the monkeypox swab unless there is a pre-test probability or suspicion clinically that's what it could be," said the University of Queensland's Professor Paul Griffin, director of infectious diseases at Mater Health Services.
"If there is, then I would certainly recommend having no hesitation in doing that."
Professor Griffin said it was important to confirm the diagnosis with a pathology test.
"We always like to try and get a specific microbiological diagnosis where possible, and because the differential diagnosis is quite broad for that type of rash, and the implications are so vastly different."
For example, monkeypox rashes were often assumed to be hand, foot and mouth or enteroviral infections, which could easily be ruled out with a simple PCR, he said.
"We do need people to be aware that we have those tools available and if we use them properly, then the prospect of missing cases becomes very low."
And while the bulk of known cases in Australia to date were among men who have sex with men, it's important not to assume this would always be the case.
"While we've certainly seen circulation of this virus occur at higher levels in those groups, it doesn't mean it's going to occur exclusively … in certain populations. That [thinking] could certainly lend itself to missed cases," Professor Griffin said.
Professor Griffin was responding to a letter published in The Lancet, in which the UK authors called for the UK Health and Safety Agency (UKHSA) to expand its monkeypox case definition.
"Transmission within the community is already taking place," they wrote.
"To untrained eyes, monkeypox could easily be mistaken for other dermatological diagnoses within sexual health clinics or primary care [eg, chickenpox, varicella zoster, herpes simplex, syphilitic chancre, gonorrhoea, or molluscum contagiosum]."
"Current case definitions of monkeypox would miss the case of a heterosexual patient with a characteristic vesicular-pustular rash but no travel history or contact with confirmed infection."
The UKHSA currently defines a probable case of monkeypox as "a person with an unexplained rash on any part of their body plus one or more classical symptom or symptoms of monkeypox infection since March 15, 2022 and either: has an epidemiological link to a confirmed or probable case of monkeypox in the 21 days before symptom onset; or reported a travel history to west or central Africa in the 21 days before symptom onset; or is a gay, bisexual or other man who has sex with men."
The federal Department of Health and Aged Care's monkeypox information website says people who have had close physical contact with a monkeypox case are most at risk, as well as Australian travellers returning from, or going to, countries with identified cases.
"Infants, young children, pregnant women and people who are immunocompromised are more at risk of developing severe disease," it says.
Latest government data shows there are 41 cases (confirmed and probable) of monkeypox in Australia. 
Professor Griffin urged GPs to have a good understanding of the current epidemiological and likely presentations.
"If there's any concern that it could be monkeypox, definitely pull the trigger on doing the right tests, but also have a low threshold to involve public health or critical microbiology or infectious diseases to seek the right kind of advice," he said.
"And if you're not certain about the aetiology of a rash, then we have the tools to be able to make more specific diagnoses, including viral swabs for PCR, so we know exactly what is going on."
The Lancet letter warns that current case definitions of monkeypox do not take into account the significant community transmission that is "almost certainly occurring in the UK".
"Although monkeypox is unlikely to cause as much harm to the general public as covid-19 did, lessons learned from the recent past with SARS-CoV-2 must still be applied; early spread of SARS-CoV-2 could have been mitigated if initial case definitions had been less stringent and extensive community testing implemented sooner," the authors wrote.
"We propose that probable case definitions of monkeypox be broadened to include anyone with an unexplained vesicular pustular rash on any part of their body with associated prodrome of fever, malaise, and lymphadenopathy so that fewer cases are missed in the community."
Australian virologist Professor David Tscharke, head of the department of immunology and infectious diseases at ANU, said that he didn't believe the comparisons with covid were helpful.
He said the rate of monkeypox spread was relatively low and steady, unlike covid.
"The rate of monkeypox spread is relatively low. It is, however, relentless," he said.
Professor Tscharke said one of the major problems with monkeypox control was the lack of comprehensive and recent literature on the virus.
"Over the last decade or so, we've had these increasing numbers of incursions of human monkeypox infections in Europe and even the States, and everyone's just assumed it has been imported from Africa," he said.
"The real concern is that with the majority of people infected now, there's no link back to anywhere in Africa. So we don't know. Now we have a situation where quite clearly this virus is propagating in the human population, and there doesn't seem to be an end to that."