30 August 2017
How dodgy health clinics are getting away with it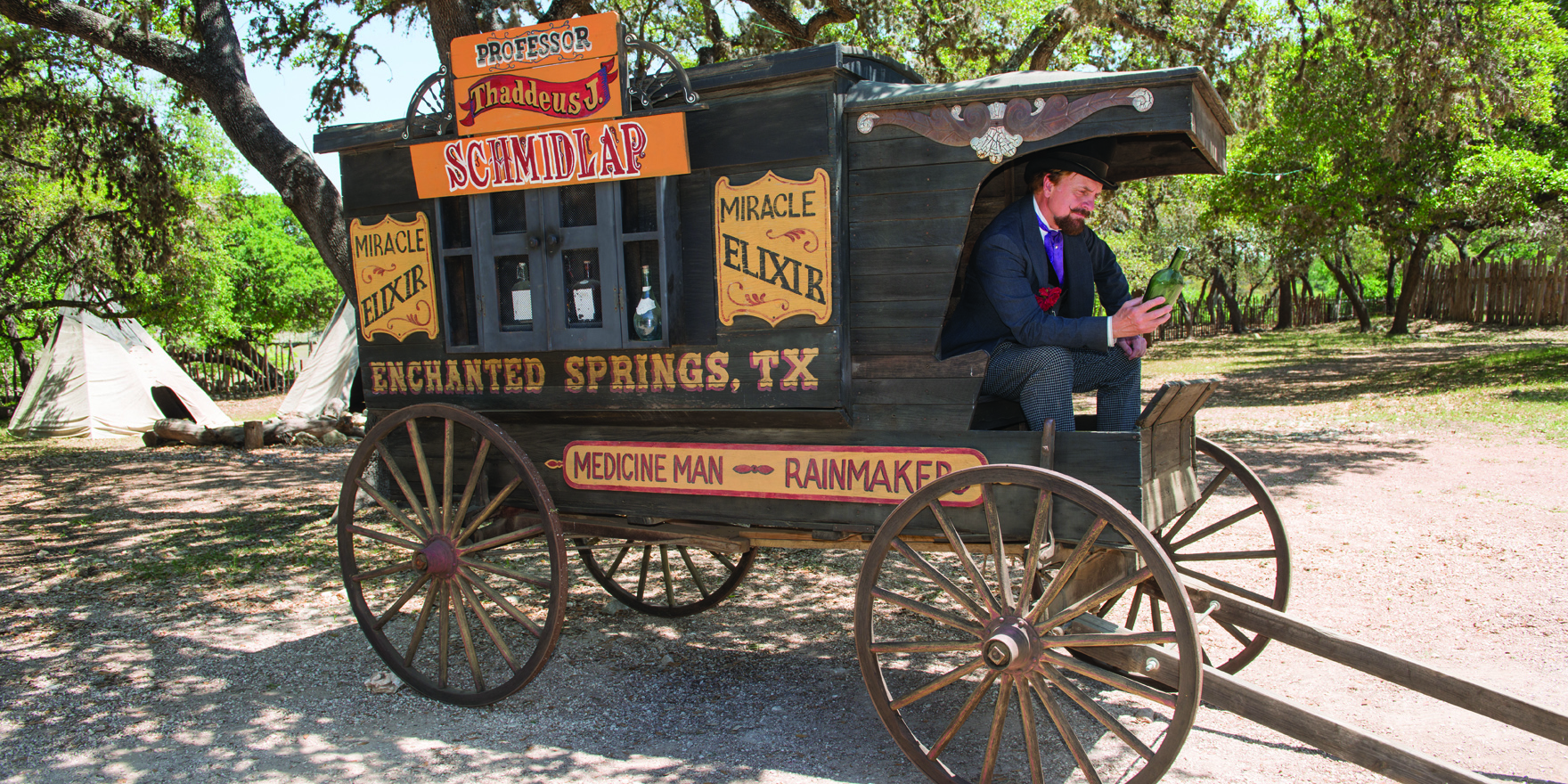 Cracking down on unscrupulous purveyors of dubious health treatments is harder than it looks. Here's why
---
Rod Costin paid the thousand dollars after he saw an advertisement in a Queensland newspaper promising to fix his symptons that were likely caused by low testosterone.
The entire program was $6000 all up, but if he paid the $1000 deposit that day it would only cost $4000, and it seemed worth it given what was being promised.
There would be a "team of medical doctors, researchers, nurses and support staff" to help create a tailored treatment regimen that would stimulate Costin's natural testosterone production."It's almost like turning back the clock to your teenage years again," one of the clinic's senior consultants, Levi Ashton, was quoted as saying in the full-page advertisements.
In saying goodbye to low testosterone, Costin and others could look forward to bigger muscles, mornings bursting with powerful energy, staying razor sharp and focused all day long, feeling happier, younger and more alive, a better ability to satisfy sexual partners, burning off pudgy flab and restoring masculinity.
Improving their low testosterone would even command them more respect, according to the Australian Male Hormone Clinic marketing.
What set this clinic apart, the company said, was a treatment tailored to the man's blood-test results and hormone levels. This was why the program promised it "will work for you – no matter what you've tried before".
Unfortunately, after a few months on daily medication, said to be customised to his blood results, nothing seemed to have changed.
To combat Costin's "low testosterone", the clinic's compounding pharmacy, Australian Custom Pharmaceuticals, sent two formula bottles – one for the morning and one for the evening – as well as 200mg of diindolylmethane (DIM) and injectable human chorionic gonadotropin (HCG) for once daily use.
Costin was told to take two capsules in the morning, which included 250mg of metformin, vitamin D3 (2000UI), vitamin B6 (20mg), selenomethione, Garcinia cambogia, chromium picolinate and caffeine.
And for the evening, he was prescribed another three capsules, which included similar components as well as 5-hydroxytryptophan, zinc picolinate and magnesium glycinate.
Around the second month, weekly phone calls from the clinicians at the hormone clinic dropped off and the 50-year-old's calls to the company went unreturned. At this stage, alarm bells had started ringing.
"I couldn't notice any benefits, my wife couldn't notice any benefits," he said.
The Australian Male Hormone Clinic then sent an invoice, demanding the $3000 owing for the treatment.
When Costin showed the medication to his GP, he was told the formulations were more likely designed to promote weight loss, which was not at all what Costin had signed up for.
Regardless, when he tried to get a refund from the company, he was given short shrift. "They emailed back saying that they didn't have to give me a refund, and that was it," Costin said.
Costin, and others like him, felt ripped off and bewildered with their experience with the clinic, and frustrated by failed attempts to get help from customer protection groups, or a refund. One could make the argument that it is a case of "buyer beware". That customers should know better that to be sucked into the claims on the sleek websites, or fooled by the advertisements with pictures of doctors in white lab coats and stethoscopes.
The fact the Australian Male Hormone Clinic has been operating for at least a year, despite multiple complaints from aggrieved customers, raises the question among consumer advocates about whether the regulatory system in Australia is properly equipped to protect the public.
Especially as it turns out this isn't an out of the blue occurrence. The individuals behind the Australian Male Hormone Clinic have been known to consumer advocates for some time.
Remember those controversial billboards touting nasal sprays for erectile dysfunction and premature ejaculation? That was the Advanced Medical Institute, later known as NRM, which was found to have engaged in unconscionable conduct by a Federal Court in 2014. AMI's sales staff told men their penises would shrink and they would suffer psychological impotence if they weren't treated, signing the men up to costly contracts without proper medical consultation, the judge hearing that case said.
The judge slammed the doctors involved in the scheme, saying they failed to meet the standards of practice, provide proper care and act in their patients' best interests.
For his role in the scheme, the judge described Dr Thomas Goyer as someone who "did not present as a doctor who was committed to patient care".
Despite this, by just last year The Age's Green Guide was running full-page advertisements featuring Dr Goyer as the medical director for a new company, the Medical Weightloss Institute. Dr Goyer had teamed up with sports scientist Geoff Jowett to offer customers their "breakthrough discovery" that would allow people to "reset [their] hormones for weight loss" without the need to exercise or count calories.
This ad prompted consumer advocate Professor Ken Harvey to complain to AHPRA and the ACCC to take action against the individuals and the group for exploiting vulnerable customers and making misleading and deceptive claims.
The NSW Health Care Complaints Commission would eventually issue a public warning against the group, but not until eight months after these complaints were first made, four months after the group went into voluntary administration and a month after it ceased trading.
The NSW commission said the group made "extravagant claims" and that blood testing to tailor the treatments was "clinically spurious and designed to give an appearance of medical authenticity".
"In practice, the organisation's doctors wrote prescriptions for combinations of complementary and prescription medications without seeing or examining clients in person, and a compounding pharmacy mailed the medication without the required accompanying information to ensure safety and effectiveness."
The commission said the company targeted a "particularly vulnerable group of healthcare consumers with its claimed discovery of a successful formula for weight loss that is not available to other medical practitioners".
In a now-removed video praising Dr Goyer, Jowett discouraged patients from seeking input from their GPs, saying "they don't know what we know" and that it was "a little bit fraught with danger".
Ironic, given the commission's investigation found one 75-year-old customer suffered insomnia, blurred vision and vomiting after he was sent treatment plan that included metformin, which was contraindicated with his renal impairment.
In the meantime, Jowett had already gone on to launch the Australian Male Hormone Clinic, which has remarkable similarities to the Medical Weightloss Institute.
Both use the same logo, similar pictures on their newspaper advertisements, an offer of a free consultation and medical assessment and banner claiming a "breakthrough" treatment. In fact, calls and emails to the Australian Male Hormone Clinic were met by the same staff as the Medical Weightloss Institute, and after Rod Costin cancelled his payments, he was sent an invoice with the weight loss clinic's terms and conditions and privacy policy at the bottom, rather than the Australian Male Hormone Clinic's.
Too little, too late
It is a complicated situation for the regulators because when one company shuts down another one pops up, says regulatory expert Associate Professor Maria Bismark. Regulators also only have finite resources to investigate, and it takes time to build the evidence needed to take action.
This frustrating game of "whack-a-mole" is partly what prompted Professor Harvey to launch a project with his students that seeks out dubious health providers and coordinates complaints to the appropriate regulators.
At the time of the commission's public warning, Professor Harvey said the announcement was "too little, too late".
"It's been eight months since the first complaints have been put in," he said. "The new companies have been set up by the people involved in the old ones and we're still left with lots of patients who've lost money and haven't got it back, who have had their promise of losing weight not been realised and some of them had nasty reactions to the crazy drugs."
As well as customers spending hundreds, if not thousands of dollars, for supplements that might cost them far less off the shelf, the taxpayer was also footing the bill for thousands of unnecessary investigations to prove these people had hormonal imbalances, he said.
For Professor Harvey, who has been in regular communication with representatives at AHPRA, the medical council of NSW, the ACCC, the NSW HCCC, the Productivity Commission and consumer advocacy groups, the situation of the Medical Weightloss Institute and the Australian Male Hormone Clinic is a sad reflection on the regulators in this country.
Unfortunately, questions and complaints are often referred from one regulator to another, and consumers, patient advocates and journalists can face difficulty determining which group is responsible for taking what action.
It underscored the problem with the "one law, multiple regulators" model of healthcare regulations, Professor Harvey said.
"It causes delays while complaints are handballed back and forth between regulators, the penalties available to different regulators vary greatly, and the system appears unable to cope with phoenix companies that rapidly emerge from the ashes on an old one."
 What could be done
There are more-immediate interventions available to the regulators to protect consumers, according to Professor Harvey, like issuing an injunction to pull the advertisements from online platforms and issue a retraction in the newspapers in which they took out advertisements.
He called on AHPRA and the Medical Council of NSW to deregister Dr Goyer and for the Health Care Complaints Commission to issue a public warning against the Australian Male Hormone Clinic like they did for the weight loss clinic.
But to date, Dr Goyer is still registered and working in a Sydney cosmetic clinic, calling himself an "experienced and qualified medical doctor who maintains high professional standards".
And because Geoff Jowett isn't a registered medical professional, he can't be deregistered, nor have conditions imposed on his practice like Dr Goyer and other doctors involved in the clinic. Nevertheless, Professor Harvey noted that the HCCC does have the option to permanently ban Jowett from offering health services.
Professor Bismark adds that medical boards do have the ability to take immediate action, so if they don't yet have enough information to make a final decision about whether a doctor should have conditions imposed on their practice, or perhaps even be suspended, while they are investigating that complaint they can take immediate action to protect the public in the meantime.
However, this action was usually reserved for clear-cut cases where professional ethics had been breached, such as when a doctor had a sexual relationship with a patient or was intoxicated at work, she said.
The ACCC also has the power to stop unlawful conduct and deter future offending conduct, and to take action to undo the harm of the product or service, such as corrective advertising. It also prioritises complaints about conduct that affects disadvantaged or vulnerable consumer groups.
However, when asked in March whether the ACCC would use its powers to take action on the Medical Weightloss Institute or the Australian Male Hormone Clinic, a spokesperson said that the consumer watchdog "has decided not to take action against the Medical Weightloss Institute (MWI) at this time.The ACCC has instead referred this matter to appropriate health regulators, including the Australian Health Practitioner Regulation Agency (AHPRA)." The same standard response was also given for questions about the Australian Male Hormone Clinic.
The ACCC is unable to pursue all the complaints it receives, and the regulatory groups do work to determine which body's jurisdiction the complaint would best fall under. However, if AHPRA does go after the Australian Male Hormone Clinic there's a question mark over how effective it would be.
"A $10,000 penalty per offence (for a body corporate) is hardly a deterrent for a business that rakes in $4000 to $5000 per patient," Professor Harvey said, calling for penalties more in the realm of the $6 million that the ACCC successfully forced Reckitt Benckiser to pay for their misleading Nurofen specific pain products.
Professor Bismark, at the Centre for Health Policy at the University of Melbourne, said it was a balancing act between responding to complaints quickly and taking timely action on the one hand, and ensuring a fair and considered decision is made after taking the time to collect all the necessary information.
"For regulators making a decision to stop somebody practising, or to recommend people not attend a clinic, or that a clinic be closed down, those are big decisions which have an impact on people, and you want to make sure you have a fair process and leading up to it," she said.
Regulators would sometimes seek out information from the doctor or clinic that had been complained about, and it might take time for them to respond. Regulators might also be managing caseloads with hundreds of complaints on their books, she added.
"Having said that, almost everyone would agree that the time-frames are sometimes too long, it's not uncommon for many months to elapse between a complaint and a final decision."
To address this, the Victorian HCCC recently strengthened the commissioner's powers to take into account previous behaviour by individuals or companies when assessing the case. "We know from research that past behaviour is one of the best predictors of future behaviour," Professor Bismark said.
Unfortunately, cases like the "Butcher of Bega" and the deaths and injuries of babies in Bacchus Marsh Hospital in Victoria highlight the cracks and gaps in the regulatory framework in Australia. Inquiries have outlined areas of failing and made recommendations to improve the power of agencies and encourage information sharing, but it's not a perfect fix.
"Unless you have enough skilled and trained people, you still can't exercise those powers in a timely way, and I think when you look at the sheer numbers of complaints that come in the door of those agencies, it's just a constant challenge for them to be able to put resources in the right place at the right time," Professor Bismark said.
"It's so heartbreaking when people are trying to raise their concerns or where there's been a whistleblower and then they sit there as months go by and more patients and families are put at risk of harm."
Only a month ago, the Australian Male Hormone Clinic published another major advertisement in The Age's Green Guide, prompting 58-year-old Victorian Tony Walker to sign up. Despite taking $1900 out of his account, Walker's phone calls and emails have gone without response, and he didn't even receive the blood tests or medication promised.
"I'm always looking at ways to improve my health" Walker said, adding that he went to the gym six days a week. It was this quest to better himself that led to calling up the clinic.
"If it was on the internet, or spam, it'd be different. I'd have deleted it straight away," he said. "I trusted The Age. That's a reputable paper, and I don't know why I gave my credit card details, I normally never do that."
Hearing that this clinic and the Medical Weightloss Institute had been known to regulators for at least a year leaves Walker sad and frustrated, at the "charlatans" who run the companies and at the regulators who "aren't doing their job".
But mostly, Walker is disappointed in himself.
"I feel like an absolute imbecile."