10 October 2018
Doctors unite to drive change for refugee policy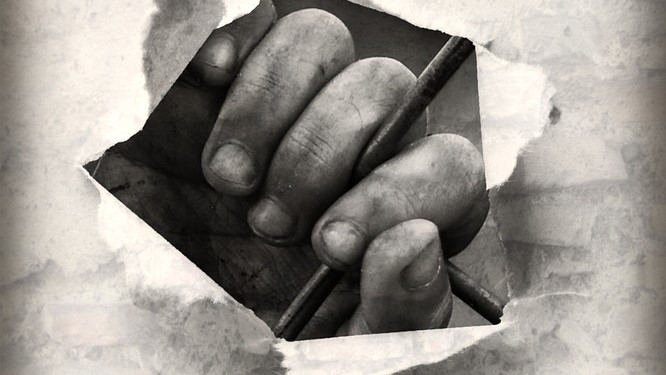 More than 4600 doctors and medical students have signed a new appeal asking PM Scott Morrison to reconsider his hard-line stance on Nauru refugees
---
Doctors fear that the plight of Australian-held refugee children on Nauru is deteriorating further after the international medical aid group, Médecins Sans Frontières (MSF), was ordered off the Pacific island.
MSF has been quietly providing free mental health care to refugees and citizens on Nauru for 11 months, but the tiny republic's government abruptly last weekend told MSF that its services were "no longer required" and should cease within 24 hours.
The organisation today confirmed it had been forced to terminate the services and said all its international staff had now left the island.
MSF said it was deeply concerned for the health and well-being of patients and described the mental health situation of asylum seekers and refugees on the island as "beyond desperate".
As of today, more than 4700 Australian doctors and medical students had signed a new appeal asking Prime Minister Scott Morrison to reconsider his refusal to transfer sick refugee children and their families off Nauru for medical care.  The petition will be presented to Mr Morrison on Monday.
Of the some 100 children still in Australian-ordered immigration detention on Nauru, about one-third are on a triage list for urgent medical transfer to Australia for treatment of acute mental and or physical illness.
Darwin paediatrician Dr Paul Bauert, who provides assessments of sick refugee children on Nauru for medical transfer applications in the Federal Court, said almost all cases were extremely concerning.
"Over the past three weeks I have sent back at least six reports saying these children really are at risk of dying unless they are moved to a tertiary centre," Dr Bauert told The Medical Republic.
"With several of the children I have been involved with, you hold your breath hoping the child does not die before they can get to Australia. That's how critical it is. The problem is, there seems to be obstruction every step of the way," he said.
"The at least 30 children who need triaging at the moment will all be at risk of medical or deep psychiatric problems … then, the remaining 70-odd children who have all been there for four or five years will all be damaged," Dr Bauert said.
"I think it's really important that all of those children are assessed in a tertiary centre so that the damage doesn't carry through to their adult life and they are permanently damaged."
Reports of children self-harming, of some wasting away after slipping into a withdrawal state known as "resignation syndrome", and of bureaucrats blocking doctors' requests for transfers from Nauru, have stoked a mounting sense of alarm among the medical profession.
"I don't think there's a medical group in the country that has not responded.  I am really encouraged by that," Dr Bauert told TMR, adding he dared to hope that doctors could nudge the government towards a policy change.
Dr Bauert spent a day at Parliament House in late September speaking to politicians on all sides and got a "fairly sympathetic hearing from them".
"I don't think they had really appreciated how ill these children were," he said.
"Now that has been highlighted to them, and the entire medical profession is united in saying these children and their families must be removed: 'These are doctors' orders, and it must happen' … I am cautiously optimistic that at least something will get this government to realise they just can't go on doing this."
Earlier, Prime Minister Scott Morrison curtly rejected the AMA's demand for a more compassionate approach, saying he was "not going to put at risk any element of Australia's border protection policy".
AMA President Dr Tony Bartone wrote to the prime minister on September 20 warning of a "recent groundswell of concern and agitation across the AMA membership and the medical profession about conditions on Nauru" amid escalating reports of "catastrophic" mental and physical health conditions among asylum seekers, especially children.
"Put bluntly, we want some urgent action to help these vulnerable people who find themselves in a hopeless, despairing situation," Dr Bartone wrote.
"The medical situation for the children on Nauru has been described by health experts, including medical staff who have worked on Nauru, as critical and getting worse. It is a humanitarian emergency requiring urgent intervention."
He said the AMA had been given some hope at the bureaucratic level but found a "slammed door at the political level".
"It is within the power of the government to move on this issue and play its part in allowing traumatised people to begin rebuilding their lives," he said.
Melbourne psychiatrist Louise Newman, a 20-year veteran of refugee health advocacy who also works pro bono doing assessments for child asylum seekers, says the government's deterrence argument seems to acknowledge the harm being done to detainees.
"In a sense what they are saying, from my point of view, is that we accept a certain amount of damage to people; we accept that there is damage even to children. It is collateral damage.
"We have had suicidal behaviour in six-year-old children. Attempted self-immolation in children of 10 and 12.  Severe depression and self-harm in children of six and seven, and it is epidemic," Dr Newman said.
"This indicates people have reached the end of their capacity because they have no sense of any future in the situation they are in.  Families who have no real possibility of resettlement literally feel they are at the end."
The crisis over asylum seekers languishing on Nauru and on Manus Island has drawn protests from thousands of medical students and doctors and colleges, and led to the formation of Doctors for Justice, convened by Dr Newman and others.
"As medical and health professionals, we need to be much clearer about our role in terms of protecting human rights and recognising the relationship between human rights and health," she said, adding the new organisation would concern itself with at-risk groups including Indigenous youth as well as asylum seekers.
The D4J membership includes Dr Sara Townend, a Sydney GP who stumbled into advocacy a few months ago after hearing of an Afghani refugee who was dying on Nauru without appropriate palliative care.
"We seek to bring the skill-set of medicine to the discussion of care of vulnerable groups like the refugees in offshore detention," she said.
"I hope that as the organisation grows, we will be seen as an expert, independent voice in the public debate, in formation of government policy, in nurturing and promoting research, and in helping to advocate for vulnerable groups."
Dr Townend was cheered by the surge of support from doctors in July when she petitioned for the government to bring the dying man to Australia to give him a dignified death.
"I think doctors feel, and identify with, fighting inequity," she said. "We work very hard to improve our patients' lives and soften their dying. I think we all aim provide excellent and compassionate care. Doctors signed because they wanted the refugee to receive the same standard their own patients deserve."
The new petition focused on the refugee children and families on Nauru is available at https://doctorsmakechange.org/