23 September 2021
Doctors reluctant to work through covid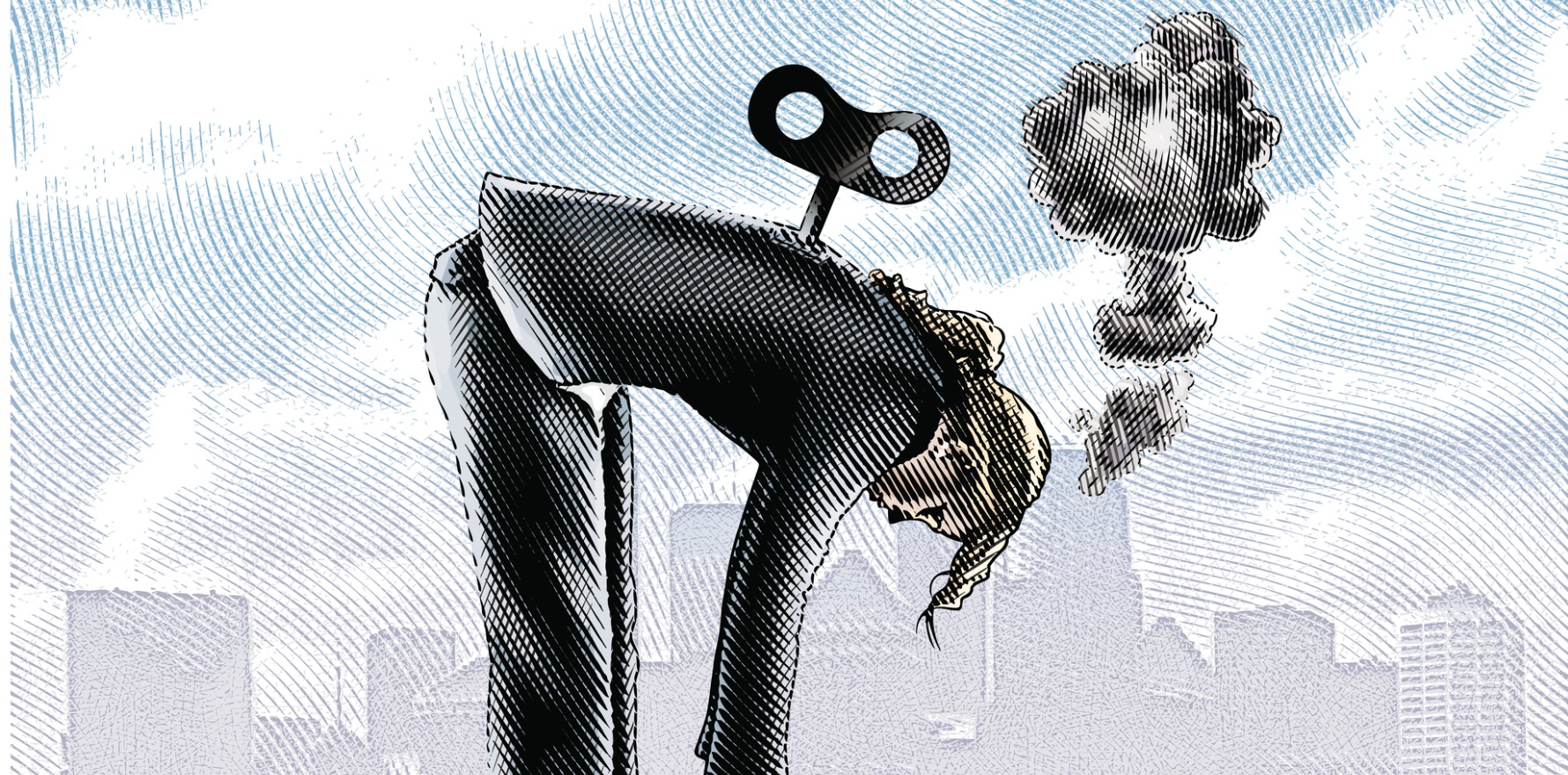 Almost half of the Australian workers surveyed said they were less willing to go to work than before the pandemic, with PPE a major concern.
---
Up to half of healthcare workers considered quitting after the first covid wave, citing fears of contracting the virus and inadequate PPE, Australian research suggests.
Lead author Associate Professor Erin Smith said healthcare workers have always felt a strong moral obligation to work, and it usually far outweighed the risk, but the pandemic had seen them question the balance between doing their job and risking their safety and that of their loved ones.
"We saw even in the very first wave that about three-quarters of those we spoke to were already wondering whether they should really be working, or whether they should be looking after themselves and their family," she told The Medical Republic.
Professor Smith and colleagues interviewed almost 600 healthcare workers, including 82 doctors, across the country after the first wave of covid.
Almost half reported being less willing to work compared to before the pandemic, and one in six said they had taken days off due to exhaustion and distress.
Access to PPE was a major concern. Shortages were a huge issue in 2020, and this topped the list of complaints when workers were asked to rate how much of an effect different factors had on their willingness to work.
Such fears were not unfounded. By January 2021, more than 3500 healthcare workers had been infected with the virus in Victoria alone.
But PPE access wasn't the only factor. Respondents also pointed to concern from family members and exposure to the virus as seriously affecting their desire to continue working.
Such shrinking enthusiasm for the job would take a toll on the workplace, said Professor Smith.
"Staff morale, physical and mental health could become eroded over time, as the COVID-19 pandemic continues," she wrote. "Staff shortages from illness, quarantining or absence due to carer responsibilities reduce the pool of available workers, potentially affecting care quality and patient outcomes."
Healthcare workers also attributed their negativity to discontent with employers, the government handling of the pandemic, worries about their own pre-existing medical conditions, mental health, staff morale and stigma from community members thinking they might infect them.
One in four participants said that their employers had mentioned they had an obligation to work during the pandemic. When it came to getting information, 11% said they didn't get enough, 10% got too much, and 8% said what they got lacked clarity.
One in three thought the level of risk in terms of workplace exposure to covid was unacceptable.
These results highlighted the need to be better prepared for disasters, and for employers to be more supportive, according to Professor Smith.
"A key lesson in terms of preparedness is we really underestimated who would be essential in a major ongoing disaster like this," Professor Smith added."At the very beginning of this [pandemic], about 35% of healthcare workers were already experiencing burnout symptoms, and we think that would be much higher now," she predicted.
A stretched system and a workforce suffering from cumulative exposure to one disaster after another – bushfire, floods, covid, and even an earthquake – needed to be shored up, Dr Smith said, to avoid losing decades of experience and knowledge that couldn't be replaced overnight.
"There will be a huge gap when we come out of covid eventually. I've seen various reports predicting a loss of up to 25-30% of the healthcare workforce.."
Monash University GP Professor Grant Russell, who is currently studying the experiences of a number of general practices during the pandemic, said these findings reflected the uncertainty felt by many.
"In 30 years of general practice, it was the first time that I felt there was anxiety in actually going to work," he recalled.
But he said GPs have hung in there and he's seen an evolution in the way clinics operate, with all clinic staff putting a lot into improving and adapting their systems, taking on telehealth, and gearing up to vaccinate.
"I haven't seen GPs walking away from the profession, but I see a lot of people pretty worn out."
And there was more to come, said Professor Russell, with the pandemic affecting the financial stability of GP practices. Now the burden of long covid will be borne by a part of the healthcare system that's already responsible for a great deal of prevention and chronic disease management.
"The contribution that nurses, receptionists and GPs have made through this pandemic is something that I think is only intermittently acknowledged, certainly at a federal level," Professor Russell observed.
"The more that government and professional organisations can recognise that it's a much bigger healthcare system that's working, not just for example emergency departments or ICUs, the better."
Disaster Medicine and Public Health Preparedness 2021, online 9 September