20 November 2019
How doctors can prep for bushfires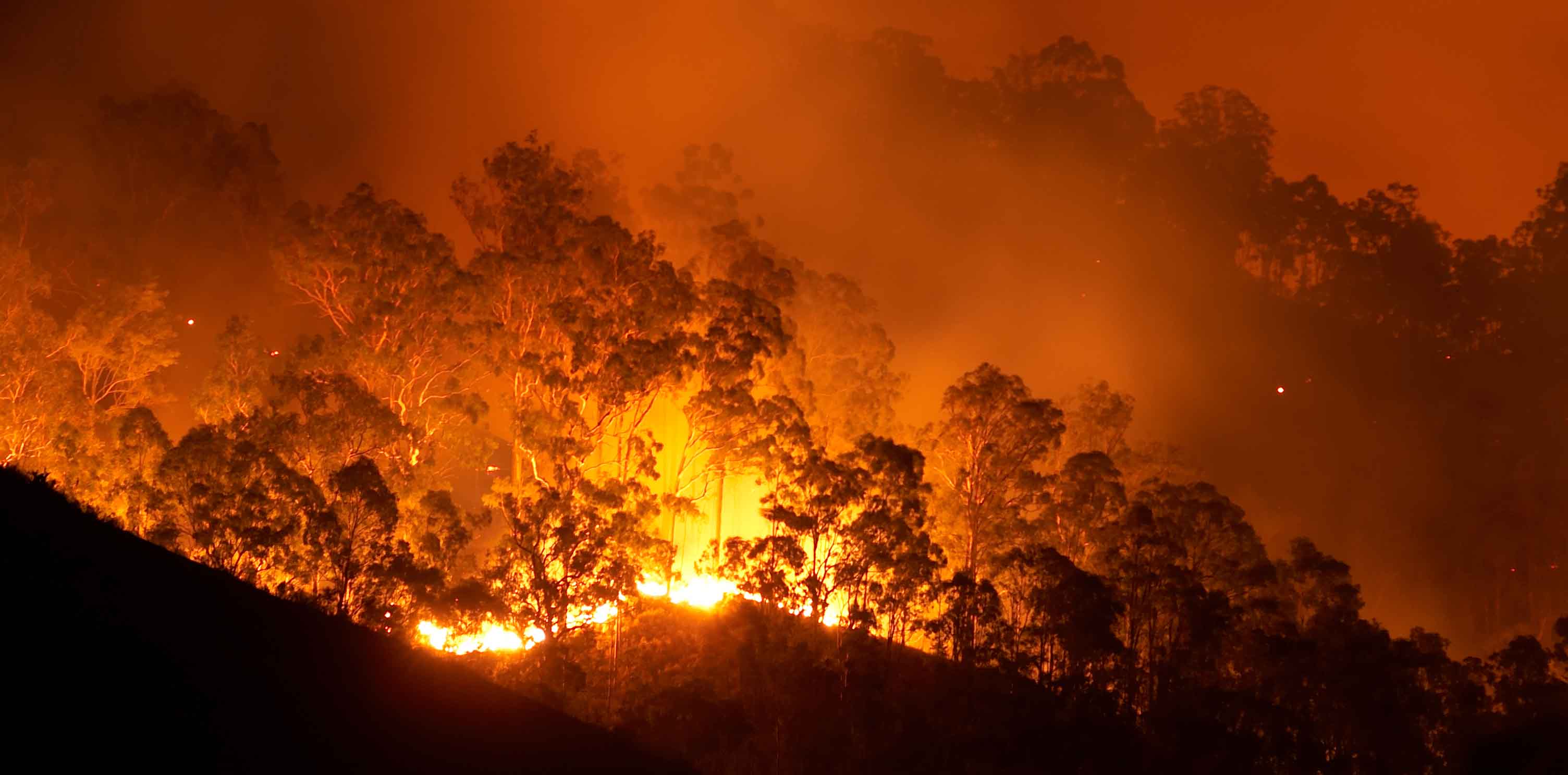 Hot, windy conditions across NSW raised the fire warning to "catastrophic" this month, but GPs in the Blue Mountains region were feeling as prepared as they could be for the potential disaster.
The high alert certainly rattled nerves, bringing back memories of the 2013 bushfires that destroyed around 200 homes across the region.
But GPs were quietly putting into action the emergency response plans that they had formulated in the wake of the devastation six years ago.
Lizz Reay, the CEO of the Nepean Blue Mountains PHN, kicked into emergency response mode, following a set of protocols that she helped develop.
Back in 2013, Ms Reay was the deputy CEO of the Medicare local and was asked to coordinate a GP response to the fires.
"And at that time, it was all quite new to us," she said. "And so, since then … we've actually prepared processes and procedures and protocols … to really document what our role is."
"So, on Friday [8 November 2019], I got a call … from the local health services functional coordinator to say, 'there's a fire in Woodford in the Blue Mountains. It's out of control. And they've just it announced that they've just opened the local emergency operational command centre and 15 people have been evacuated so far.' 
"I always wait for them to give me a call, because that's the chain of command in emergency. And from that moment, we got our GP disaster process rolling."
First off, Ms Reay's team contacted the GPs on the volunteer roster who had put up their hand to help during an emergency.
"They were all on alert, ready to go if need be to be to assist in the emergency evacuation centre," she said.
"Luckily, by midnight on Saturday morning they had that fire under control and we didn't need to do that."
Next, the PHN contacted the GP clinics across the region to find out which ones would be open and which would be closed on 12 November, the day with the catastrophic fire warning.
"And in our region, there was only one practice and decided to close," Ms Reay said.
Dr Louise McDonnell, a GP in Hazelbrook in the Blue Mountains, was facing staff shortages as a result of the bushfire alerts on 12 November.
With around 600 schools closed across NSW, a number of staff needed to look after their children, she said. 
"And two of our staff lost their homes in the 2013 fires so they wanted to stay with their homes."
Dr McDonnell had worked as a volunteer in an evacuation centre during the 2013 bushfires.
She says the Blue Mountains community is now better prepared. Some GPs have undergone a one-day workshop in Major Incident Emergency Management Medical Support (MIMMS) training.
Evacuation centres now have emergency kits for GPs, which include basic equipment such as a stethoscope, torch and gloves, as well as practical resources such as prescription pads and relevant contact numbers.
GPs could help prepare patients for disasters by uploading shared health summaries to MyHealthRecord, which would allow pharmacists to issue the correct dose of medication for patients isolated from their usual doctor or pharmacist, said Dr McDonnell.
Patients could also be directed to put together a "go bag" with medications and puffers in case of an emergency evacuation, she said.
In the immediate aftermath of a fire, patients might present to their GP with mental health issues, and in their area might even be re-living the trauma of previous fires, she said. And often general chronic conditions were exacerbated around disasters and fire.
Disasters were frequently associated with an increase in cardiovascular disease presentations and exacerbations of respiratory diseases such as asthma or COPD, Dr Penelope Burns, a GP with an interest in disaster planning in primary care, said.
"In disasters it can be difficult to think clearly so remembering to take usual medications can be too hard," she said.
"GPs need to consider the hidden presentations in disasters such as increase in blood pressure in the first weeks, not only in those with a diagnosis of hypertension but also in those without."
The dry, hot conditions that have transformed NSW into a tinderbox in the past few weeks have been linked to climate change, but members of the federal government have resisted making the connection.
Around 900 Australian doctors have recently signed a petition calling on the federal government to "declare a climate emergency and introduce legislation in accordance with the science".
"We're very concerned about climate change and the potential health consequences," Dr McDonnell said.
The increase in temperatures and reduced rainfall that we're experiencing, is linked to climate change… And I think the fires are part of it all. There is going to be [significant] human suffering unless we can turn things around quickly."