21 June 2021
DMARDs linked to more covid deaths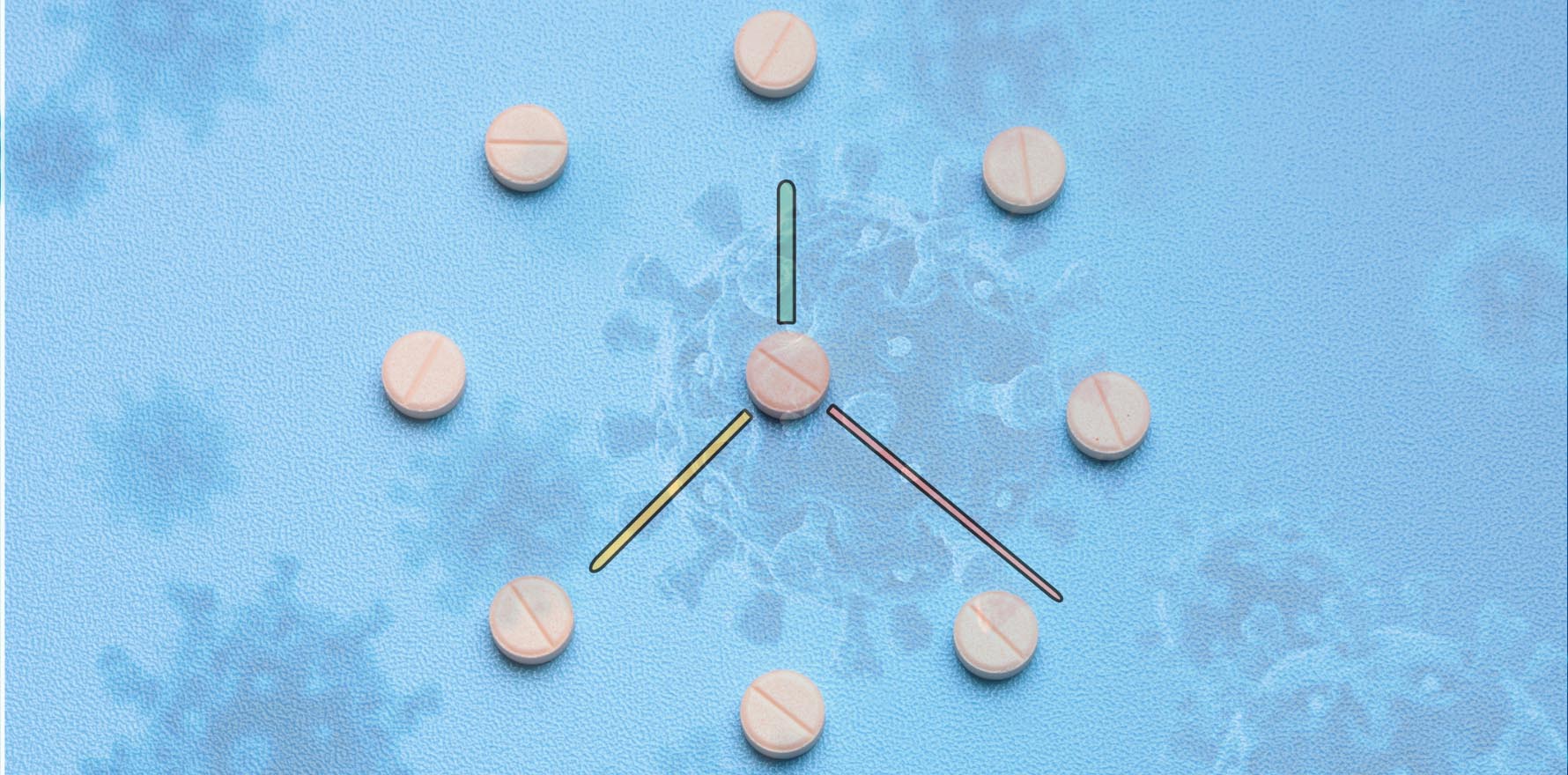 Recently published findings presented at EULAR contradict previous research suggesting the JAK inhibitor baricitinib helps recovery, but timing of the drug delivery may be key.
Rheumatoid arthritis patients treated with rituximab or JAK inhibitors at the onset of covid-19 were up to four times more likely to be hospitalised or die than those on TNF inhibitors, according to over a year's worth of data from around the world.
The authors of the observational study said the JAK inhibitor link warranted further investigation since timing of the drug delivery may help explain their findings, but that overall it underscored the importance of risk mitigation for these patients.
Using data from the covid-19 Global Rheumatology Alliance physician registry from 24 March 2020 to 12 April 2021, an international team investigated RA patient outcomes according to baseline use of biologic or targeted synthetic (b/ts) DMARDs.
The cohort – which was the largest sample of patients with RA and covid-19 assembled to date – included almost 2870 patients, mostly from Europe and North America: they had an average age of 57 years and 80% were female.
Of those on b/tsDMARDs at the onset of covid-19, 237 were on abatacept, 364 on rituximab, 317 on interleukin 6 inhibitors (IL-6i), 563 on JAK inhibitors and 1388 on TNF inhibitors.
The covid-19 severity outcomes were: no hospitalisation, hospitalisation without oxygen, hospitalisation with oxygen/ventilation, or death. If a patient met multiple levels of the outcome, they were only included at the highest level.
More than one in five patients on rituximab required hospitalisation with oxygen/ventilation and 15% died, while 15% of JAK inhibitor users were hospitalised with oxygen/ventilation and 7% died.
That was compared with 7% and 3% of TNFi users, respectively.
"Rituximab users had 4.15 greater odds of worse covid-19 severity as compared with patients taking TNFi, while JAK inhibitor users had 2.06 greater odds of worse covid-19 severity," the authors wrote in Annals of Rheumatic Disease.
There were no associations between abatacept or IL-6i and covid-19 severity.
The authors noted previous studies suggested baseline use of TNFis may be associated with less severe covid-19 outcomes, but concerns had been raised over worse outcomes for patients on rituximab.
The results were interesting given recent clinical trials had suggested IL-6i and JAK inhibitors may improve covid-19 outcomes in the general population, they added.
In November 2020, the US Food and Drug Administration issued an emergency authorisation for the use of the JAK inhibitor baricitinib in combination with remdesivir for covid-19 patients hospitalised and requiring oxygen/ventilation.
Speaking at the EULAR 2021, co-lead Dr Jeffrey Sparks said one possible explanation was when JAK inhibitors were used.
"Patients who are just infected might have different biologic effects as opposed to choosing to treat patients right when there's hyperinflammatory cascade or there's oxygen need.
"The JAK inhibitor finding deserves further study. We collected them by class, and certainly the individual JAK inhibitors could have different biologic effects."
It was also possible that cessation increased disease activity, he said.
"I think everyone is a bit reticent to start rituximab in this environment, but [our results] might make me pause about starting a JAK inhibitor … [but] I'm not sure I would change necessarily patients who are doing well on these medications," Dr Sparks said.
But the findings underscored the importance of vaccination and public health measures such as mask wearing for patients on rituximab and JAK inhibitors.
"What it really makes me want to do is try to vaccinate the patients on JAK inhibitors …and obviously a huge issue is what to do about rituximab patients and risk mitigation given the vaccinations may not work well, so this is a huge problem and affects many patients."
Annals of Rheumatic Disease 2021, online 28 May