4 July 2022
Diphtheria warning for GPs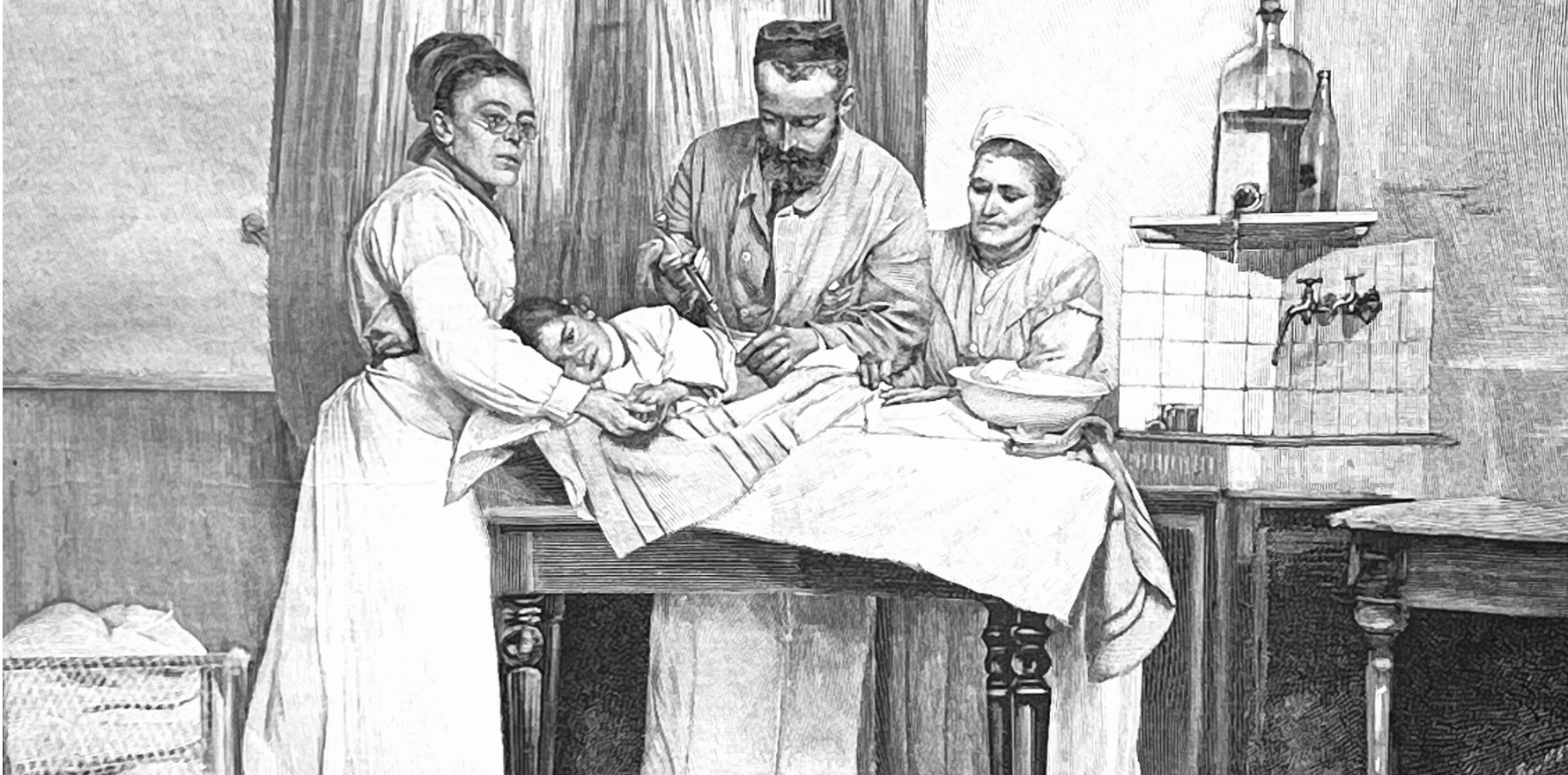 Two confirmed cases of throat diphtheria are the first to be reported in NSW since the 1990s.
---
Two confirmed cases of throat diphtheria in northern NSW could be enough to spark a local outbreak, warns infectious diseases and immunisation expert, Professor Robert Booy.
Professor Booy urged GPs to be on the lookout for symptoms of the notifiable disease and to check on the immunisation status of patients, especially those living in northern NSW.  
They are the first cases of throat diphtheria to be reported in NSW since the 1990s.
"I think it could easily become a local outbreak," he told The Medical Republic. 
"We've already seen transmission once already. I don't think there would be a state-wide or national outbreak because vaccination rates are so high. The whole point of vaccination is that you get widespread immunity, which stops spread transmission.
"We've stopped the disease in its tracks, so the herd immunity is likely to be operating.
"But the likelihood in a local community with a high proportion of children unvaccinated, who may go to a day care centre where there's crowding – those certainly are risk factors for local transmission." 
On Sunday, the North Coast Public Health Unit confirmed a second case of throat diphtheria, in a six-year-old child in northern NSW.
This child is a close family contact of the first case announced the day before. The child, who was not vaccinated against diphtheria, is being cared for at a northern NSW Local Health District hospital, where they were admitted as a precaution.
The first child, a two-year-old, was also not vaccinated and is in intensive care at a Queensland hospital. According to the public health unit the child has received diphtheria antitoxin, antibiotics and respiratory support.
The children's close contacts have received post-exposure prophylaxis, which can include antibiotics and immunisation, to reduce the risk of transmission.
Diphtheria is a contagious, vaccine-preventable disease that is spread mainly through respiratory droplets during close contact with a person who has the bacteria.
While no other cases of throat diphtheria have been reported in NSW since the 1990s, on rare occasions other less serious cases of diphtheria have been reported, mainly involving the skin.
Dr Paul Douglas, Director North Coast Public Health, said the risk to the broader community was low.
"However, this is a very serious disease and can be fatal, so families should be alert and review the immunisation status of their children on the Australian Immunisation Register or with their medical provider, to ensure they are update with all vaccinations," Dr Douglas said.
"Diphtheria is very rare in Australia due to our longstanding childhood immunisation program. The diphtheria vaccination is free and readily available from your GP for everyone from six weeks of age. It is important that everyone keeps up to date with their vaccinations."
Professor Booy, of the University of Sydney's National Centre for Immunisation and Surveillance, said diphtheria could look like a bad cold.
"But it is more likely to cause a fever, swelling, generally of the neck, and a coating on the back of the throat that they call a membrane," he said.
"This is a coating of grey material that looks quite unusual, and which even if you haven't seen it before, you would recognise it as abnormal and quite possibly due to diphtheria.
"The other thing to look out for are scabs on the skin or ulcers on the skin … again, that's more likely in crowded conditions where transmission is easier in unvaccinated children."
Professor Booy said many GPs would never have seen diphtheria, and it should be taken seriously.
"Where a child has any shortness of breath, and the GP thinks a child may be toxic and particularly unwell, then the GP should refer for further investigation and management," he said.
"Certainly in Australia, we would recommend hospitalisation for observation and isolation."
Immunisation protects against severe diphtheria and is included in the Australian Childhood Immunisation program. In Australia, children are vaccinated at six weeks, four months, six months, 18 months, four years, and at the beginning of high school.
In adulthood, diphtheria vaccine is included with tetanus and pertussis vaccines in the DTPa vaccines, which are recommended for adults every 10 years and in pregnancy.