5 February 2021
Digital mental health care is here to stay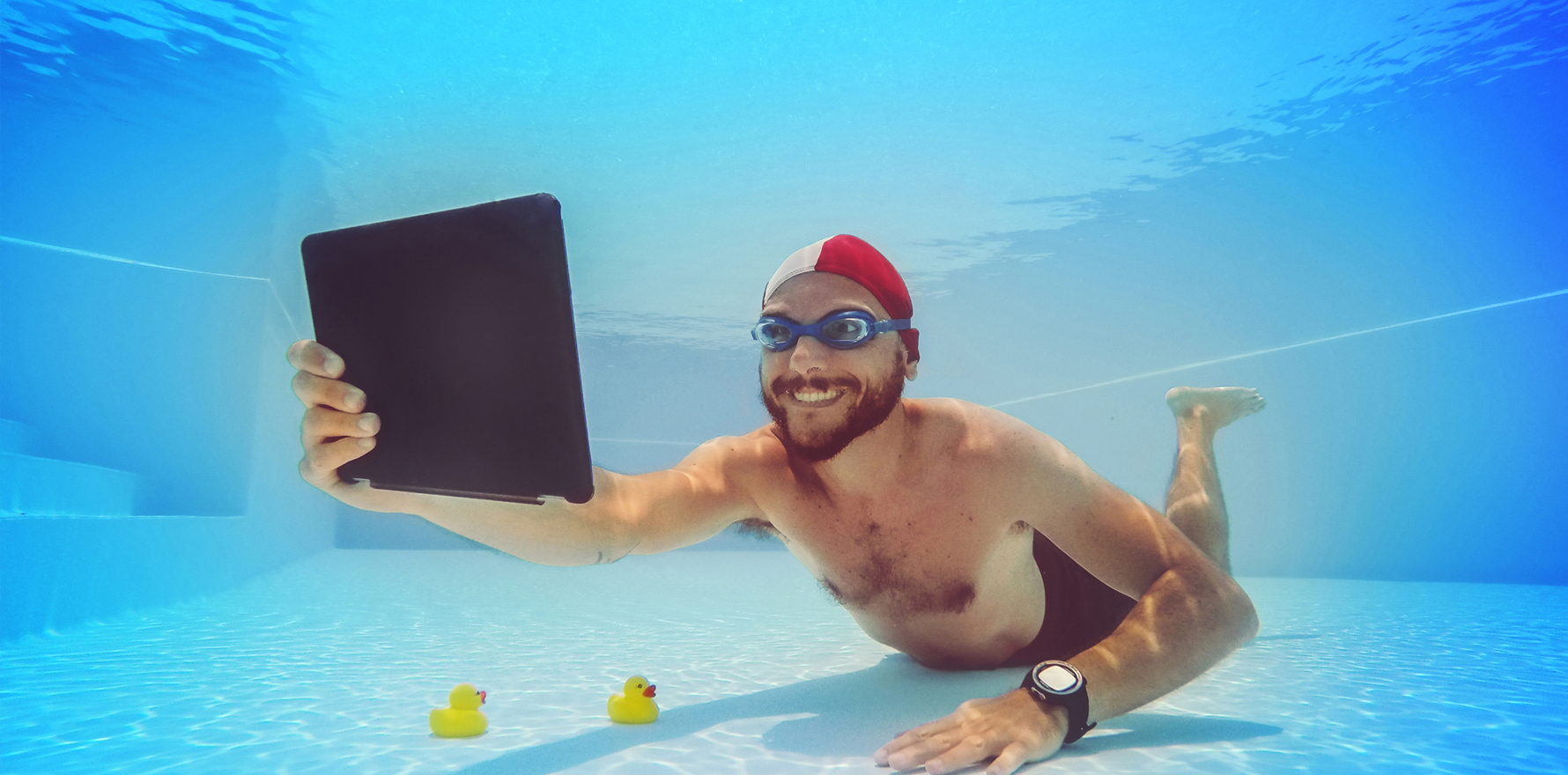 We all recall the intense feelings of isolation, despair, uncertainty, and fear as we watched COVID-19 unfold.
It is unsurprising then that so many people went searching online to find information and support.
Here at MindSpot, our online mental health clinic based at Macquarie University, we saw an explosion in the uptake of our services. Any adult in Australia can access our clinically-proven treatments for free – delivered online and by telephone – to help overcome anxiety and depression. Normally, we have 400 people using our services each week. During the peak periods of the COVID-19 lockdowns, this number doubled to 800 people a week.
The spotlight is now firmly on Digital Mental Health Services (DMHS), the unique role they will play in contemporary health systems, and whether they are ready and capable of meeting the community's needs.
Proving the value of digital mental health services
While demand and delivery of digital and telehealth mental health services has grown globally, information about actual clinical outcomes has been scarce. As one of the world's first digital mental health services we regularly publish our clinical results and our learnings, to demonstrate accountability and save others from re-inventing the wheel.
As part of this commitment, last year our team at MindSpot set out to analyse the characteristics and treatment outcomes of the more than 120,000 patients who have used our services in our clinic's first seven years.
Our research, published recently in the Lancet, found that the users of MindSpot represented a broad cross-section of the Australian population, despite the digital divide. People accessed the clinic for a variety of reasons, and most users sought a confidential assessment rather than treatment, often because they couldn't access traditional services.
This reflects how accessing health services can be difficult, and how many people do not necessarily go to see a health professional to immediately fix the problem, but rather to understand it first. We sometimes need to go and see a professional a couple of times before we are ready to make a change, or sometimes an assessment serves to trigger change. Digital mental health services play a crucial role as this first port of call.
Our study also revealed that people who engaged in treatment achieved significant reductions in symptoms and disability, which were sustained three months after their treatment was completed. Encouragingly, levels of satisfaction with the MindSpot treatment courses were found to be more than 95 per cent among patients. Importantly, these results of this research confirm the role of DMHS in providing evidence-based assessment and treatment to large numbers of people, many of whom are not accessing other services.
Empowering the sector to reach full potential
Back in November 2020, the Australian government released the Productivity Commission Report of Mental Health Services, which gave a number of recommendations about the potential of DMHS and scaling up the sector.
The team at Mindspot welcomed this news, as the COVID-19 experience has boldly underlined that there is no turning back when it comes to the role of DMHS in the health system. Our study showed that these services are no longer at the stage of feasibility trial or proof of concept; they are now making a unique and valuable contribution to the mental health care in Australia.
While we are excited by what the future holds for DMHS, we know that if the sector is going to realise its full potential, it needs a workforce. That's why Macquarie University has established the MindSpot Academy to deliver specialist training in digital mental health care.
The Academy will initially support psychology interns and recent graduates to go through a series of training programs and experiences to develop the skills for delivery of DMHS, and over the years we will broaden that out to other health professional groups.
We are profoundly aware that our sector needs to do an enormous amount of work to properly integrate with existing services. We don't pretend that services like MindSpot are a panacea, or that they should replace traditional models. Instead, the experiences of 2020 have demonstrated that services like MindSpot, in partnership with traditional services, have an important role to play in providing consumers with options, choice and quality care.
Professor Nick Titov is the executive director of MindSpot at MQ Health, Macquarie University.