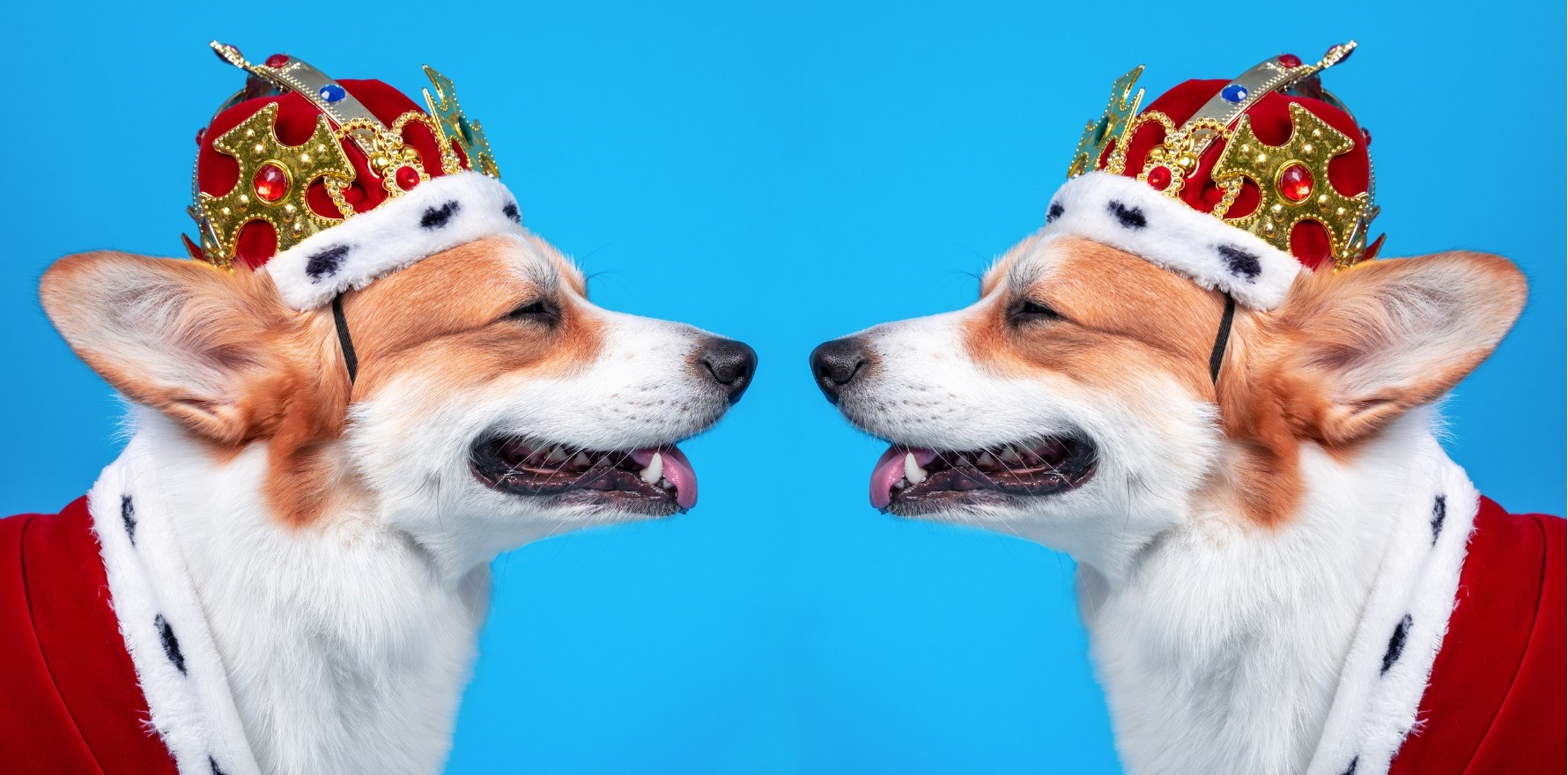 Ten GPs have been gonged this June for going above and beyond.
---
Raise a glass to the 10 Australian GPs being recognised for their service to medicine and the wider community this Queen's Birthday weekend.
All told, three GPs were appointed Member of the Order (AM), six were awarded Medal of the Order (OAM) in the general division and one received an OAM in the military division.
Dr Ewen McPhee, a GP in Emerald, Queensland, was appointed AM for his work in medicine, tertiary education and health administration.
Dr McPhee suffers from what he calls "serial presidentosis".
Over the past decade has served as president of the Rural Doctors Association of Queensland, the Rural Doctors Association of Australia and the Australian College of Rural and Remote Medicine.
"As a rural doctor, you've got to put your money where your mouth is, in many ways," he told The Medical Republic.
"If you see a need to provide or assist in change, you've got to be at the table."
Now recovered from his unique ailment, Dr McPhee is now focused on helping train the next generation of rural doctors in Queensland's outback.
"The biggest opportunity for me now is to provide mentorship and support for others who move into these roles, because they are very demanding and it's hard for young clinicians to understand how to find the time to take on those really important roles," he said.
Moving forward, he said, it was essential for younger graduates to take on leadership positions and help guide the profession through change.
"I'd like acknowledge all the young doctors that are now working towards rural practice, and the opportunities and honours that they can achieve moving forward," Dr McPhee said.
Dr Steven Hambleton, a Brisbane GP, was appointed AM for service to medical governance and professional associations.
Like Dr McPhee, Dr Hambleton has had a touch of serial presidentosis over the years, having been elected AMA Queensland president, AMA vice president and AMA president in quick succession.
Most recently, he was co-chair of the Primary Health Care 10 Year Plan, which is set to bring in voluntary patient enrolment if implemented in full.
"We're at the end of 35 years of Medicare fee-for-service, which was built to fix a different problem," Dr Hambleton told TMR.
"I think there is beginning to be recognition that we need a mixture of payment structures.
"It's madness to go from one with faults to another one with just as many faults, but we will use all of the payment structures to make [general practice] work."
Dr Hambleton said being appointed to the order was bittersweet news after both his parents died earlier in the year.
"My dad was the life of the party, but there wouldn't have been a party without mum," he said.
"It was the same thing with my wife and children … [there were years where] I spent more time in Canberra than I did at home.
"I would not have been able to do what I did without their support."
Dr Peter David Heysen, a retired GP with more than 40 years' service in Adelaide's southeastern suburbs, was appointed AM for significant service to general medicine and to the community.
In the 1960s, he worked for two years in Broken Hill Hospital, and was also founder, inaugural principal, community medical consultant and a GP at Morphettville Medical Centre.
Dr Heysen was a clinical lecturer both at Flinders University and the University of Adelaide.
He is also a former vice-chair, treasurer, editor, committee chair and member of the medical tribunal at the RACGP's South Australia branch.
His passion for community health has extended well beyond the practice room. He was a member of St John Ambulance for 42 years and has worked as a volunteer delivery driver for Meals on Wheels SA. Between 1990 and 2014 he was active either as chairman or director of the Australia MedicAlert Foundation.
Dr Heysen is a grandson of the German-born Australian artist, Hans Heysen.
According to the Glenelg Rotary Club – of which he is a former president, and a member of 45 years – he is now focused on ensuring the Heysen contribution to art and culture is remembered for future generations.
Dr Michael Asher, a retired Sydney GP who was among the doctors that started Redfern's Aboriginal Medical Service in 1971, was awarded an OAM in recognition of his service to the Indigenous community.
The Hungarian-born doctor worked at the Redfern Medical Practice for 42 years and continues to volunteer with and support the Redfern Aboriginal Medical Service.
At the request of Professor Fred Hollows AC, Dr Asher was also involved in setting up an Aboriginal Medical Service in Port Augusta.
"There has been a remarkable improvement in the lives of Aboriginal people thanks to the Aboriginal Medical Service and there is still much to be done," Dr Asher told The Daily Telegraph in 2014.
"The First People can achieve anything they want to so long as they keep fighting for it."
Dr Asher is also a patron of the arts, having owned a gallery and café space in Redfern for the last 20 years.
The gallery space is currently home to The Tin Humpy, run by Indigenous pastry chef Yvette Lever.
Although he isn't directly involved in running the café, Aboriginal artwork from Dr Asher's personal collection is on display in the space.
Dr Peter McGeoch, a GP in Newcastle, received an OAM for his work in sports medicine.
He worked with rugby league team the Newcastle Knights as the honorary medical officer from 1992 to 2016, at which point he wrapped up duties and was appointed a life member.
He wasn't away for long, though – Dr McGeoch returned to his role at the club for the 2019 season.
In previous years, he has also served as honorary medical officer for the NSW under-16, under-18 and under-20 State of Origin teams as well as for the Fijian national rugby league team at the 2013 world cup.
Dr Peter Bevan, a rural Queensland GP, was awarded an OAM for service to general practice medicine.
A passionate advocate for rural practice, he was co-founder of The Lockyer Doctors in 1985 and worked there as a GP before retiring in 2021 after 42 years' service.
He nominates perseverance as his greatest contribution to the local community.
"I've worked in the one rural town for 38 years, and as a cinematographer friend of mine says, I chose to go for the tight shot, not the wide shot."
He and Dr Phillip Burrell launched The Lockyer Doctors in Gatton, and the group has continued to grow, now comprising practices in Gatton, Laidley, Plainland and Rosewood.
He believes country medicine needs a greater community focus, with involvement by and for the local community, possibly working with a local town council.
"We probably need to go back more to a local system where things happen from the ground up and not the top down," he said, "because from the top down, things are imposed on people rather than coming from the grassroots. I think having more local boards or local input from patients and patient advocates would be useful."
Dr Bevan was also a founding fellow and has been a member of ACRRM since 1998.
Between 1983 and 1990 he worked as a medical superintendent at Gatton Hospital. Following graduation in 1979, he worked at Cairns Base Hospital.
Dr Sunday Adebiyi, a GP based in Dysart, Queensland, was awarded an OAM for service to general practice medicine.
Since 2004, Dr Adebiyi has worked as a GP at the medical centre within Dysart Hospital. The town has a permanent population of just 3,000, he said, but an even larger population, including many fly-in fly-out mineworkers who live in mining camps.
He is another GP whose service includes a significant measure of patience and endurance, and he embodies the stoicism of isolated doctors in rural and remote areas.
Dr Adebiyi regularly finds himself the only medical practitioner at the medical centre, whose patients include not just the town community but also mine workers who frequently present with trauma.
"I've been looking for someone to relieve me for almost two months now, but I didn't get them," he said. "I was actually supposed to be at the Rural Doctors Association of Queensland in Gladstone this week as one of the conference speakers, but I couldn't go because I've not got anyone to relieve me.
Dr Adebiyi was born and trained in Nigeria, then completed his family medicine training in South Africa where he worked for five years before coming to Australia in 2000. He worked at Charters Towers and had planned to move to Brisbane or the Sunshine Coast but instead answered the call for a doctor to work in Dysart.
"Back then it was better and there was a lot of support and things like that," he said, "but things just gradually deteriorated and it got a bit frustrating. I promised the town that I would definitely not leave them without someone, but it's getting to the stage where I have to care for myself as well."
Dr Stephanos Herodotou, a GP practising in the Melbourne suburb of Lalor, was awarded an OAM, not just for services to medicine but also to the Victorian Cypriot community.
In addition to working as a GP, he has also been a consultant emergency physician at The Northern Hospital since 1981 and a staff training coordinator there since 2001.
Since 2002 he has been an honorary senior lecturer with the Melbourne university medical school, based at The Northern and has been a fellow of the Academy of Clinical Teachers since 2013.
He has a clear vision of what makes an effective teacher.
"With clinical teaching, you need to feel the need to do it," he said. "You need to be able to understand the students, to understand their needs and to pass on your knowledge – not just your knowledge of medicine but the way you practise medicine, the way you empathise with people, the way you manage to understand people in the community.
"The only way to do that is by becoming a mentor to the students, and a friend to them as well."
Victoria is home for around 45% of Cypriot Australians – most of whom live in Melbourne – while 37% of the community are found in NSW.
Dr Herodotou was both vice-president of the Cypriot Community of Melbourne and Victoria and chair of the organisation's cultural events committee between 1980 and 1992. He remains a life member.
Clinical Associate Professor Christopher Hogan, a GP in Sunbury, Victoria between 1979 and 2016, was awarded an OAM for service to medicine.
Professor Hogan was chair of the Central Highlands Division of General Practice from 2007 to 2009.
He has been deputy chair of the RACGP's history committee since 2018 and was chair of the RACGP Victorian faculty council between 1997 and 1999.
Since 2010, he has been an honorary clinical associate professor at Melbourne university's general practice department.
He has also played a role with research and advisory committees for cancer, coeliac disease and asthma and has worked with the Victorian human services department.
Outside the practice room and lecture theatre, Professor Hogan has volunteered with the Sunbury SES and was medical coordinator for the Victorian State Disaster Plan between 1992 and 2006.
Wing Commander Michael O'Donoghue, a GP from northern NSW, was awarded an OAM in the military division for meritorious service in aviation medicine.
Wing Commander O'Donoghue has provided specialist medical support to the Australian Defence Force over more than 30 years and practises medicine in Port Stephens.
Other worthy mentions go to epidemiologist Professor Mary-Louise McLaws, who was appointed AO in recognition of her contributions to medical research.
Fellow UNSW academic and sexual health researcher Professor Basil Donovan was appointed AO for his work in the sexually transmitted infection sphere.
Along with the public faces of the pandemic, some lesser-known figures were also celebrated.
Michael Ryan, the man who facilitated the rapid expansion of telehealth services in early 2020, received a meritorious public service medal for his work.
While he was part of a larger team, Mr Ryan is credited as having the knowledge, expertise and dedication that enabled the huge amount of legislation and regulation required to support telehealth services to be completed in a tight time frame.
His team introduced 283 Medicare items in just over two months, the equivalent of 10 years of legislative reform in 10 weeks.
Anyone can nominate any Australian for an award in the Order of Australia. If you know someone worthy, nominate them now at www.gg.gov.au.