26 October 2020
COVID takes Halloween to a whole new level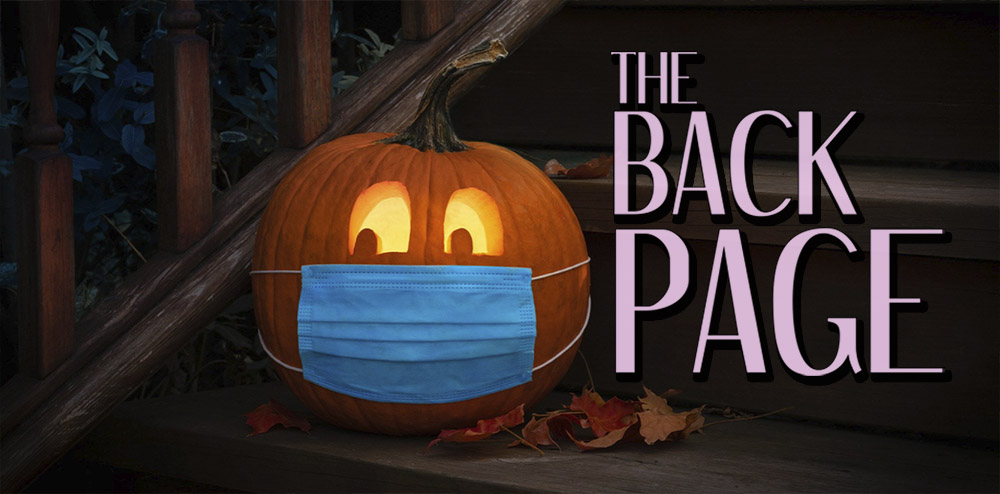 In the midst of a pandemic, classic Halloween themes are all too close to reality.
Pumpkins in surgical masks and skeletons bowling each other down with spiked viral particles are some of the more distinctly 2020 decorations you might see springing up to celebrate All Hallows' Eve this year.
Here's a little peek into what's coming…
Had to stop by the absolutely bonkers Halloween display in Lakewood earlier this week: pic.twitter.com/sFTrKrOrHM

— Conor (@condormorris) October 22, 2020
This COVID house in San Francisco is the scariest Halloween house I've seen this year. pic.twitter.com/QMkHQW7Uq3

— Leland Kim (@lelandkim) October 17, 2020
The spookiest day of the year is just around the corner! As you celebrate Halloween during the coronavirus pandemic, here are some tips on how to celebrate safely.??????? #Halloween #COVID https://t.co/dN5htvbon7 pic.twitter.com/GBFNl82BrX

— City of Spokane (@SpokaneCity) October 22, 2020
Folks are seriously freaking me out with the #Halloween decorations this year. Is it a political statement, or a total lack of irony? #COVID #spooky pic.twitter.com/lKXZlAUHaa

— Elisabeth Harrison (@elis_harrison) October 25, 2020
#Skeletons fight #COVID in Cleveland #Halloween display https://t.co/R6lKTdbRl5 pic.twitter.com/1shfHUruKp

— AmericasMostHaunted (@amhaunted) October 21, 2020
?? @canadanurses and @cma_docs provide these recommendations for a COVID-safe #Halloween: https://t.co/9pUdji5i56 pic.twitter.com/yl4Xb9pOKS

— Canadian Medical Association (@CMA_Docs) October 24, 2020
If you see something stupid, say something stupid… Send your COVID-inspired Halloween costumes to felicity@medicalrepublic.com.au.