8 October 2021
Covid is ready for 'freedom day', are you?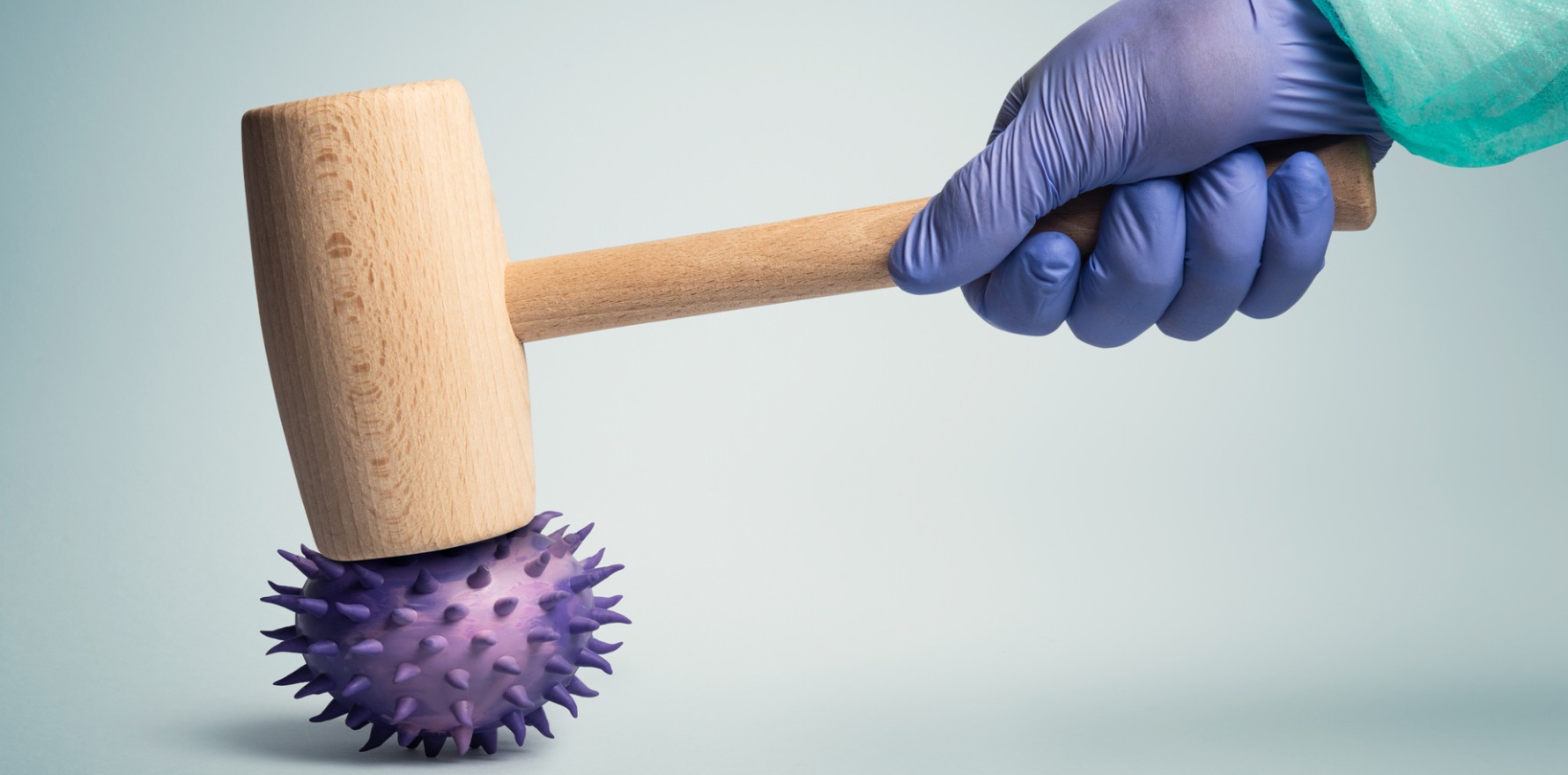 GPs should prepare for a rise in covid cases and the ongoing risk of infection as states begin to ease public health restrictions, says the RACGP.
But doctors and other healthcare workers may still be fearful of being exposed to the virus at work, an Australian study has shown.
And as Australia continues to abandon its fantasies of living covid-free, questions are being raised as to whether primary care has been adequately prepared for the reality of living with the virus as an endemic disease.
RACGP president Dr Karen Price told TMR that the college would be providing advice and guidance to its members so GPs could continue to operate in a "new normal" environment with covid.
"With the phased lifting of covid restrictions across Australia, case numbers and the ongoing risk of infection will significantly increase," she said.
From Monday 11 October, NSW residents in Greater Sydney will have stay-at-home orders lifted as the state passes the 70% double vaccination target.
Certain freedoms however, will come earlier than expected, with the new NSW Premier Dominic Perrottet revealing on Thursday that by the end of October, face masks would become optional in offices for those fully vaccinated.
Mr Perrottet also fast-tracked the reopening plan for the state's schools and has doubled the number of fully vaccinated adults able to gather in homes and outdoor spaces.
In response today, the AMA called on the NSW government to seriously reconsider its "reckless" decision.
President Dr Omar Khorshid accused the NSW government of abandoning the health advice at a critical juncture, exchanging it for a shortsighted focus on economic recovery.
"The AMA supports gradual opening up of the economy and the loosening of restrictions, but it is critical to observe the impact of each step on transmission and case numbers, otherwise NSW may still see hospitals become completely overwhelmed despite high vaccination rates," he said in a statement.
"Economic recovery cannot occur without protecting the health of the community – this is a lesson we have already learnt during this pandemic, and it must not be forgotten in the reopening phase."
For the everyday operations of general practices, Dr Price said she was confident that practices would still be able to provide patients with face-to-face primary care, in combination with existing telehealth arrangements.
"General practices have remained open for business during the pandemic, with almost 97% of respondents to a College survey last year in the midst of lockdowns reporting that they still offered patients face-to-face consultations," she said.
"I am confident that as case numbers climb in communities across Australia, practices will continue to conduct face-to-face consultations where appropriate and take advantage of telehealth consultations where that works best."
But a study published last week that analysed the survey responses of about 300 GPs revealed a number of doctors might still have concerns about patients ignoring prescreening advice for covid when attending clinics.
Among the GP respondents, about a quarter said they were either very or extremely concerned about their risk of exposure to covid in the workplace. In addition, about 40% of respondents said they were very or extremely concerned about patients ignoring prescreening for covid, and 35% selected the same level of concern for the safety of their colleagues and family.
Another issue facing primary care amid mounting community transmission of covid is the potential for practices to face a two-week furlough when an infected individual attends the clinic.
Dr Price said while practices would continue to have strong infection control processes in place, health authorities were still deeming practices and their staff to be considered close contacts.
"I anticipate that these requirements will change as growing numbers of people with covid, predominantly asymptomatic or with mild symptoms, move around the community more freely and visit practices to have their health concerns seen to," she said.
In the meantime, ensuring all GPs, practice managers, nurses, receptionists and administrative staff were fully vaccinated as soon as possible would remain one of the most important lines of defence.

"Despite our best efforts to triage effectively, don appropriate PPE and use strategies such as air filtration and social distancing, some general practices have been exposure sites by nature of the patient simply attending," Dr Price said. "We have a special responsibility to protect our patients as well as our colleagues."
Of other significant concern to GPs for the effective management of covid in primary care is the removal of rebates from the MBS for patients wanting to access longer (level C) phone telephone consults.
MBS items 92746 and 92747, enabling phone consultations lasting more than 20 minutes, may become invalid in NSW on Monday 11 October – the current date set for the expiry of the state's Commonwealth hotspot status.
Victoria was given a reprieve today, with its hotspot status being extended to 14 October in affected regions.

But last week the RACGP told TMR that if there were no further extensions granted after October 11 in NSW, and no new announcements made by the government, it would trigger the reintroduction of the "existing relationship" rule.
This means that Medicare rebates would only be valid for telehealth consults if a doctor had seen the patient for at least one face-to-face attendance in the previous 12 months.
At a webinar for GPs on Thursday, hosted by the Department of Health, senior health officials confirmed that exemptions would still be granted for the existing relationship rule in cases where a patient was residing in a declared hotspot, or was required to isolate or quarantine under state or territory public health orders.
"In the meantime, and even if restrictions change for vaccinated people, if someone is subject to a state or territory public health order, their exemption to the clinical relationship requirements still holds -–and that has not changed," said Dr Lucas de Toca, First Assistant Secretary of the Covid-19 Primary Care Response at the DoH.
And as the DoH pivots to preparing the community for living with covid, strategies to better protect immunocompromised individuals have finally started to feature in the national vaccine strategy.
In other covid news, today ATAGI recommended a third dose of covid vaccine for severely immunocompromised patients.
The booster recommendation, which would apply to everyone over 12 with a significant condition, such as those on chemotherapy, is aimed at addressing the risk of suboptimal or non-response to the standard two-dose vaccination schedule.
ATAGI has nominated that an mRNA vaccine (Pfizer or Moderna) would be preferred as a third dose among this patient group over AstraZeneca.
However, AstraZeneca may be appropriate for individuals who had received AstraZeneca for their first two doses, if there were no contraindications or precautions for use, or if a significant adverse reaction had occurred after a previous mRNA vaccine.
The optimal interval for a third dose was between two to six months after completing their two dose schedule of vaccine.