24 January 2022
Could a state employer model save country practices?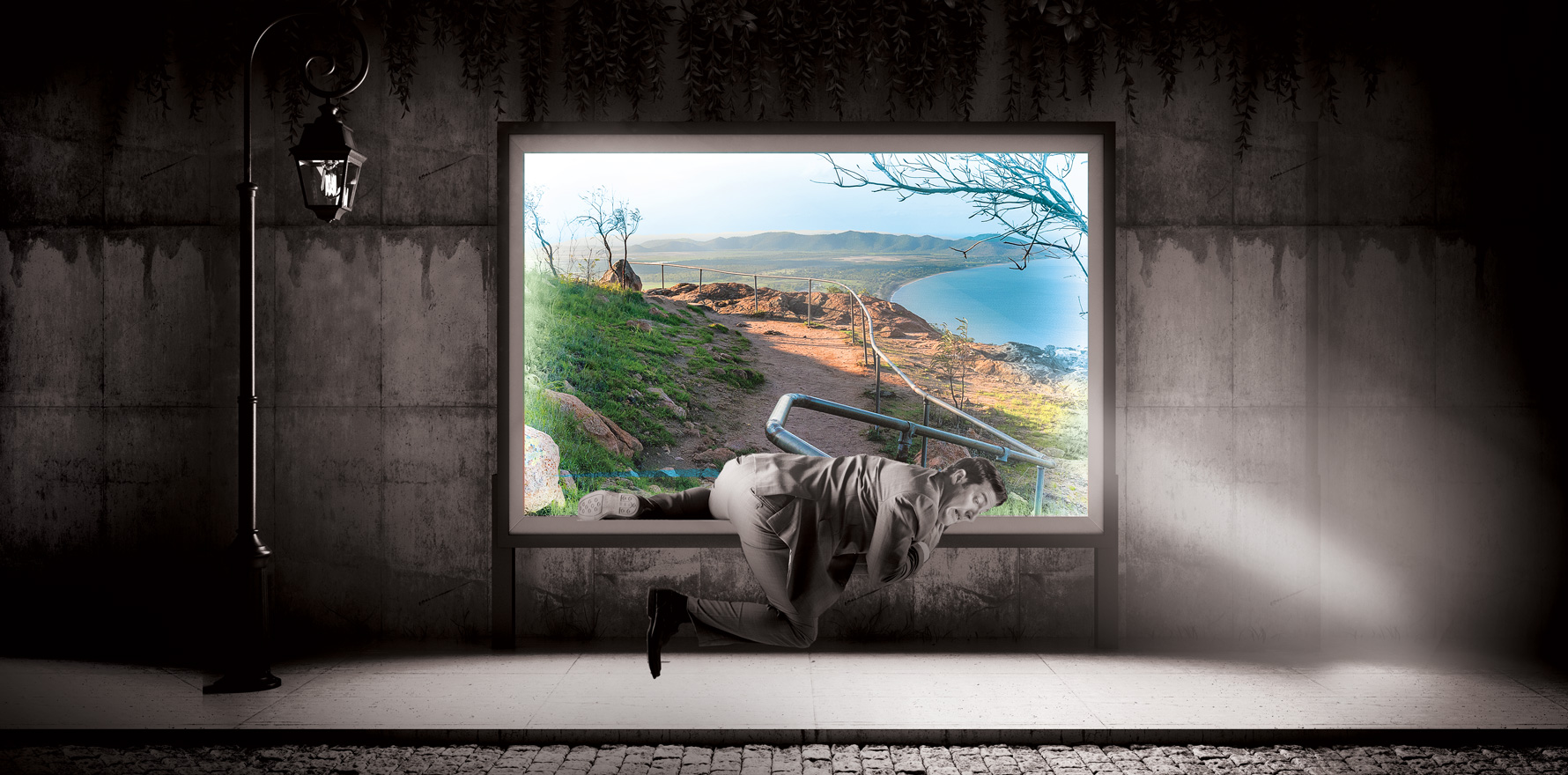 We're not in Wandin Valley anymore.
---
National Rural Health Commissioner Professor Ruth Stewart didn't go into the job to lament the state of regional and remote general practice.
"You only see rural Australia in the news when there's a bushfire or flood," she says.
"And the rural health workforce crisis is a bit like a bushfire."
In fact, Professor Stewart always makes a point of expounding the many positives of rural medicine.
"As a rural doctor, you have an ongoing engagement with individuals, and their families too," she says.
"You see people in context and while you know a great deal about them, they actually know a great deal about you, which builds trust."
Nonetheless, Professor Stewart acknowledges that the ongoing rural healthcare workforce shortages have dealt the profession a large blow.
"I can tell you that every week I receive messages from very, very distressed rural doctors, rural practice managers, hospital administrators and health organisation administrators – so yes, I would say that it's dire," she says.
Professor Stewart is just one of many rural health leaders calling for new approaches to fixing rural health.
While her focus is on strengthening training pathways, other key players have floated the idea of salaried and hybrid funding models for rural GPs.
The number of medical graduates choosing general practice has declined from 50% to just 15%.
Adding further to the strain is the fact that general practice is the only medical specialty with faster growth in majormetropolitan areas than in regional, rural or remote areas.
With covid-19 locking down both state and national borders, the squeeze on rural doctors has only increased.
Areas reliant on interstate locums are still unable to get relief, while the international medical graduates who typically fill underserved areas have been left in immigration limbo. Some overseas-trained applicants have waited more than a year between accepting a job and starting it.
The doctors who do remain in country towns are frequently overworked, and expected to cover local hospital shifts on top of their private practice workload.
The cracks are beginning to show, nowhere more so than South Australia, where negotiations between rural GPs and the state health service have repeatedly broken down.
"South Australia, I think, is a basket case," Roxby Downs GP Dr Simon Lockwood tells The Medical Republic.
"The reason, I think, is there is complete lack of understanding by the state government around the relationship between rural practices and rural hospitals."
In South Australia, rural GPs who do shifts in local hospitals are paid a smaller fee in comparison to other states and are expected to either use Medicare or privately bill the patients they treat in a public hospital.
The last official agreement, which was inked with SA Health in 2017, expired at the end of November 2020.
At time of writing, the South Australian branches of the AMA and the Rural Doctors Association have still not managed to secure a better deal with SA Health.
Clinicians such as Dr Lockwood have now been working at regional hospitals without a contract for more than a year.
"It's only since the minister has put a mediator in that [the South Australian rural support service has] actually decided to cost our proposal," he says.
Adding insult to injury, SA Health is paying fly-in-fly-out locums up to $2,600 a day to cover rural emergency department shifts in places where local GPs have withdrawn their services.
"I get $330 to be on call on a Monday, and I could get called out at one o'clock in the morning," Dr Lockwood says.
"When that happens and it wakes up my little baby, my wife just says, 'what are you doing? Why are you on call? This is ridiculous, Simon'."
The real writing on the wall, Dr Lockwood says, is the fact that the doctor shortage isn't just in remote, middle-of-nowhere towns.
"Take places like Port Lincoln, that's a town that's just beautiful – with the ocean and beautiful weather – and, you know, it's also a large town," he says.
"If a town like that can't recruit doctors, then what hope does Coober Pedy have?"
RACGP Rural Chair Dr Michael Clements, who owns practices in Townsville and Magnetic Island, says that even in states where primary health and public hospital systems get along well, covid has added an extra layer to recruitment woes.
"People who earned their primary degree overseas have an absolutely crucial role in our workforce, and we should be encouraging them and welcoming them, because we're going to need them for the foreseeable future," he says.
"We've really had that tap turned off [over the past two years], because some people needed to stay in their home country to deal with the pandemic and then there's also the immigration changes."
Closed borders and strict caps on international arrivals meant more hoops for overseas-trained doctors to jump through, even though the government recognises the rural shortage.
It took 14 months for a Scottish-trained clinician that Dr Clements recruited for his Magnetic Island clinic at the start of the pandemic to arrive in Australia.
"She lucked out because she had to go rural to be able to move to Australia, but she got Magnetic Island," he says.
"So, she thinks she did all right."
With that long of a wait just to get to a "desirable" rural location, it seems hardly surprising that other remote towns are struggling to fill positions.
Still, Dr Clements says, 19AB extensions – the provision that allows overseas-trained doctors to access Medicare benefits so long as they work in an area with a shortage of medical practitioners – are an incentive, not a punishment.
"If you want to work in Australia, then this is how you do it," he tells TMR.
"That's a carrot, because it's not that they're in Australia and then all of a sudden, you force them to go out rural."
This distinction, according to the RACGP Rural Chair, is an important one to make, primarily because, historically, punitive measures have not helped boost the rural workforce.
"Geographically limiting provider numbers, for example, and mandatory rural or remote service do not achieve the outcomes that we need," he says.
"As soon as you try to use the stick to get people out rural, basically, it just doesn't work."
So, what does work?
Professor Stewart, ever the rural optimist, says the most promising positive results are coming from James Cook University and Wollongong University, which both preferentially select rural origin students.
"If you actually look more closely at the data and see where new graduate junior doctors do their internship, you see that that has a profound effect as well," she says.
Previous research has shown that medical students recruited from non-metro areas who also do their internship in a non-metro area are the most likely to continue working non-metro.
Metro students who do a non-metro internship are the next-most likely to stay rural, followed by non-metro hometown students who intern in a metro area.
Unsurprisingly, metro students who remain in a metro area for their internship are the least likely to practise in a regional or remote area.
"People are very passionate [about rural health] in medical school, but then they get into the workforce and then find that for the career that they're interested in, they have to do a lot of their training in the cities," incoming Australian Medical Students Association President Jasmine Davis says.
"People might move to the city for training with this ultimate hope of going back to the country, but then they meet a partner have a family."
Ms Davis, who grew up in the regional town of Ocean Grove, is determined to become a rural doctor herself.
She says that doing rural and remote placements is what helped her commit to the pathway, but that she ultimately felt that most of the obstructions to actually working rurally came later in the training pipeline.
"Doctors aren't robots that can just be moved from place to place when a workforce shortage exists," she tells TMR.
"These are people who have lives, they have families, they have other commitments, and there needs to be a bit more of a holistic look at what appeals to someone staying in [country towns] long term."
Prestige and pay
One of those further-down-the-pipeline issues is the current push towards subspecialty medicine rather than generalism.
"There is still quite a gap in terms of opportunities for medical students who are passionate about rural health, but are also passionate about doing a specialty, to be able to fulfil both of those passions in a career," Ms Davis says.
This narrative around subspecialty medicine is a factor that Professor Stewart sees as entirely modifiable.
"Medical students these days come through medical schools and they're largely taught by specialists who all tell them that the really clever doctors become specialists," she says.
"They think that [non-GP specialties are] where the prestige is, and it isn't helped that the income of general practitioners in Australia stagnated when they froze Medicare rebates."
She's not alone in her thinking. Regional health minister Dr David Gillespie says there is "a lack of professional recognition of the prince of specialties that is general practice", largely driven by the disconnect between specialist and GP remuneration.
It doesn't matter which way you try to solve the rural GP shortage equation – the answer always seems to come back to funding.
Or, to be more exact, the lack of it.
Dr Gillespie, who worked as an internal medicine physician and gastroenterologist in regional NSW before going into politics, says that the only clear way to properly fund country general practice is to embrace a split funding model.
"[I've been meeting with state and territory health ministers] to see if we can de-silo rural health workforces," he tells TMR.
"It shouldn't be two separate systems.
"Patients want to be treated by the one system, and the obvious thing to do in a country or regional town is to have a shared workforce.
"You can't have just GPs stuck in their practice and fly-in-fly-outs running the hospital."
While he acknowledges that locums play an important role, Dr Gillespie maintains that they should make up the minority of a rural workforce, not the majority, as is happening in South Australia.
It's a radical idea, but one that is becoming increasingly popular.
Single-payer system in action
In central-west Queensland, GPs have been operating under a single-employer model for more than 10 years.
Centred on the town of Longreach, the public hospital and health service covers central-west Queensland – an area that makes up about a quarter of the state's landmass but has a population of fewer than 15,000 people.
For a time in the late oughts, GP practices in the region were struggling to keep doors open.
"Around 2010, there were increasing market pressures on general practice across the central west," says Dr David Walker, rural generalist and Central West HHS director of medical service.
"There's multiple parts to that, but essentially the running of general practice within our patch was becoming incredibly threatened.
"There came a time when the health service needed to make a decision to step in and delve into primary care, which isn't the traditional space of a hospital and health service."
The state-based health service now partners with a practice management company that operates several practices within the central west, and also owns and runs two practices in the central west.
"There's no longer any purely private general practitioners within the central west," Dr Walker tells TMR.
The public, he says, are most likely largely unaware of this fact.
"That's kind of what we want," says Dr Walker.
"We want general practices that are running well; it's just that the doctors that are working within those practices are actually salaried medical officers working for the health service."
These GPs are all entitled to bill Medicare but assign their revenues to the state, which is the body that then pays their salary.
Since introducing the model 10 years ago, staff retention has increased dramatically.
One of the key factors behind the success of the program, according to Dr Walker, is the simplicity.
"In some areas, doctors have to go find a job within general practice and then they have to find and negotiate a job with the health service," he says.
"We take that out of the equation – it's one person to negotiate with, if you meet merit, and you're suitable for employment – you can work across by the hospital and the general practice and get that broad experience."
While the single-employer model is working in central west Queensland for now, Dr Walker says that the health services "isn't resting on its laurels".
"Gone are the days where GPs move to country towns and stay there for 20 or 30 years – I just don't think that we're going to see those days again," he says.
"I really think that it's our job is to look after doctors for shorter periods of time, to make sure they're happy and that they're enjoying settling our community, but also provide a degree of flexibility."