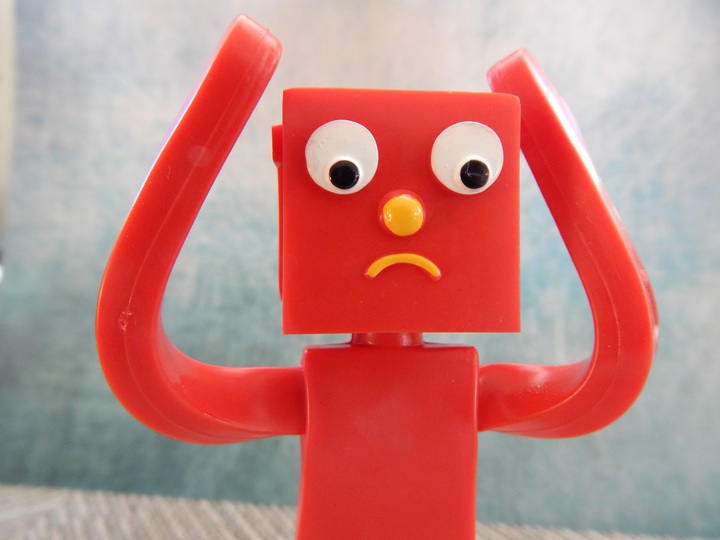 Rushed and confusing changes to opioid prescribing could put people's health and lives at risk, experts say.
The new restrictions on immediate- and slow-release opioids came into effect on June 1, but many GPs were caught unaware, only discovering things had changed when trying to prescribe the drugs in their clinical practice.
Some have been left to handwrite PBS streamlined authority prescriptions while waiting for their practice's clinical software to update. Others have had to provide evidence to the PBS Authority Line that their patient on long-term opiates has been reviewed by another doctor in the previous 12 months, including the date of the review and the name of the doctor.
"There are stories of long and convoluted conversations with the PBS Authority Prescription telephone operators," Associate Professor Mark Morgan, chair of the RACGP's Expert Committee on Quality Care, told TMR.
Doctors have criticised health authorities for not preparing prescribers and patients well enough ahead of the changes.
"I would struggle to think of a time in pain medicine where changes were proposed and enacted as quickly as these ones have been," Associate Professor Mick Vagg, dean of the Faculty of Pain Medicine of the Australian and New Zealand College of Anaesthetists, said.
These new rules come when GPs are already stretched with major changes to practice driven by the pandemic, such as upscaling telehealth and electronic prescribing.
"Vulnerable and stigmatised patients who are using opioids for non-cancer pain can face additional upset from being caught up in the bureaucracy as GPs and pharmacists adapt to a new rule book," Professor Morgan added.
Under the new rules, the size of a pack has halved for short-term pain relief, and patients will not get repeats. Patients must meet certain requirements to be eligible for larger packets and repeats, such as being unresponsive or intolerant to non-opioid painkillers.
GP and pain medicine groups have welcomed the move to smaller pack sizes, saying it aligns with best practice and will reduce the amount of opioids leaking into the community or being used unnecessarily.
However, the rushed rollout of all of these new rules may catch some chronic pain patients in the crossfire.
Professor Vagg noted that while the intention was not to affect people who have chronic pain who might be on sustained release medications, some clinics, particularly corporate, bulk-billing clinics, had policies barring their doctors from calling for phone authorities.
As a result, patients have had difficulty getting their regular, long-term scripts, Professor Vagg said.
"Many of these patients, who might have been reviewed by a specialist pain medicine doctor and are deemed to be on appropriate treatment, suddenly may have that thrown into doubt.
"This creates extra burden and stigma around being on long-term pain medications in a group who are already pretty burdened and stigmatised."
Trying to find a different prescriber could be "a bit of a disaster" for chronic pain patients, he said.
"Where you get forced tapering of opioids, or where you get significant disagreement between the prescriber and the patient, you get significant mental health issues – and even suicides are a predictable event if people are not managed carefully," he said.
Professor Morgan added that while deprescribing patients from long-term opioids freed them from the harms and risks associated with the drugs, it required a "great deal of trust and buy-in" from patients .
But this trust relied on the patient's whole healthcare team, as well as friends and family, to share the same understanding.
"PBS changes are far too 'downstream' to work well in the absence of a shared understanding of the underlying purpose behind the changes," Professor Morgan said.
Professor Vagg said the potential harms for patients was so worrying that he and his colleagues in the Faculty of Pain Medicine had been racing to prepare online education modules for GPs and other prescribers how to prescribe under the new rules.
These 12 Better Pain Management modules include the most vital and up-to-date information for non-pain specialists, six of which are being provided free thanks to a TGA grant of up to $1.2 million .
These include training on how to assess chronic pain, as well as the pharmacology of both opioids and non-opioids for pain.
The Faculty of Pain Medicine is also developing an informed consent video designed for patients to view before being initiated on opioids for chronic pain.
"There has been an explosion of new knowledge about opioids and how they work and what they're good for and what they're not good for," Professor Vagg said.
A compassionate approach was vital during this transition period.
"The worst thing you could do would just be to abandon patients without proper treatment," he said.
The Department of Health did not respond to requests for comment by the time of publication.
A detailed list of the new PBS authority numbers can be found here.