4 May 2021
Coming up: Depression in men – practical advice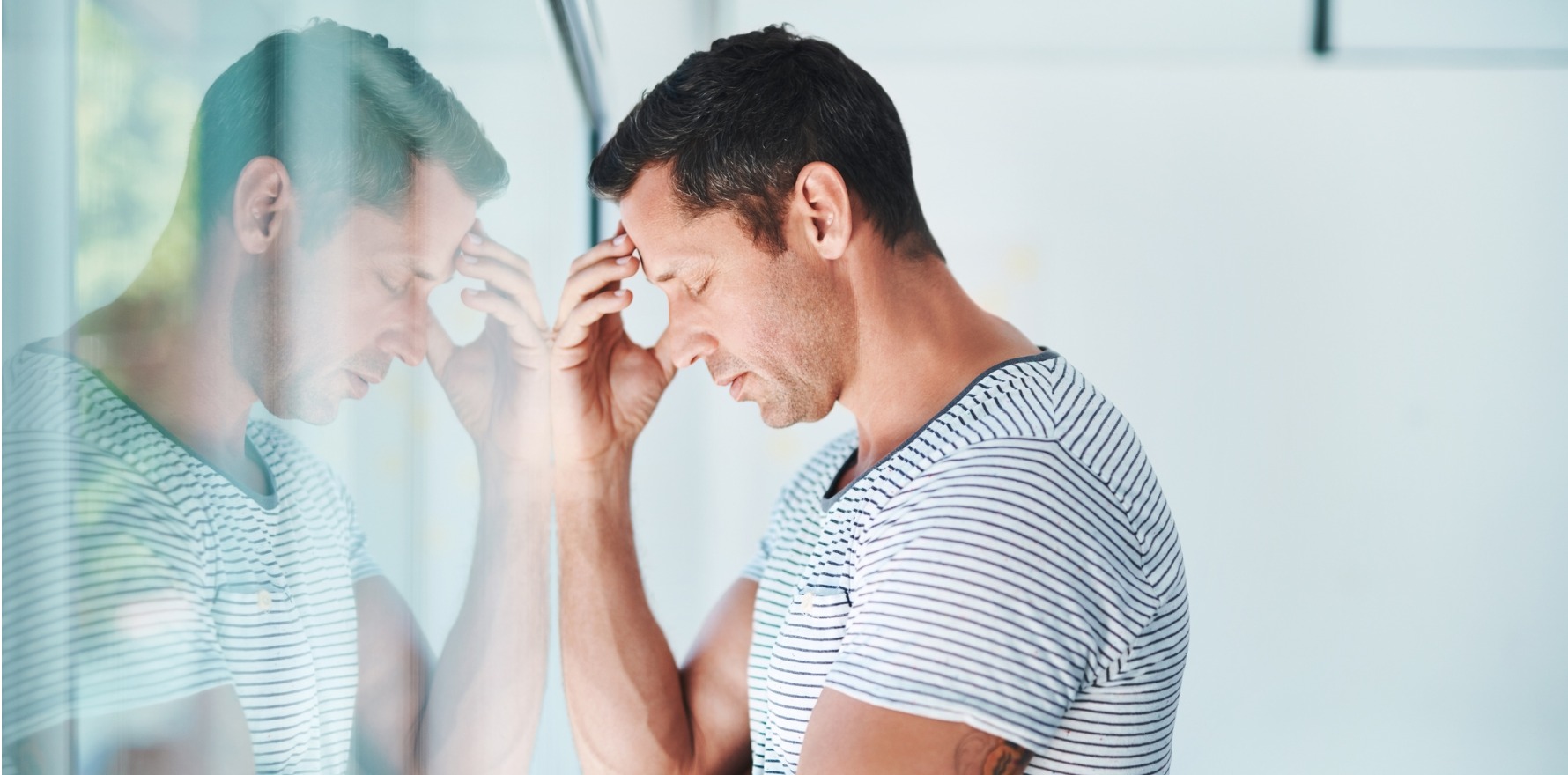 Depression in men is a notoriously challenging condition for the treating clinician.
Symptoms are often not classical. They are frequently hidden and comorbidities especially substance use disorder are common. And if we miss it the consequences can be dire as evidenced by the high rate of suicide among men with mental illness.
Eminent psychiatrist, Professor David Castle, in his presentation on 11 May, will give some really practical advice for doctors to help them recognise, diagnose and most importantly manage this often quite unique entity – depression in men.
Attendees will be eligible for:
RACGP: 4 CPD activity points
ACRRM: 2 hours under the educational activities category
Pharmacists: currently seeking accreditation
Don't miss out, REGISTER NOW.
Topics include:
Update on Safety and Adverse Effects of the COVID Vaccines Being Used in Australia

Prof Kristine Macartney Director, NCIRS
As the information about clots and other risks develop, there are new guidelines, indications, and patient information that immunisers need to get up to speed on. The situation is very fluid and this lecture is the latest authoritative update available on this and other related issues.
PSA Testing – An Update on Best Practice
A/Prof Jeremy Grummet Urological Surgeon; Director, Clinical Research in Urology, Alfred Health; Clinical Associate Professor, Department of Surgery, Monash University; Co-Founder, MRI PRO
PSA testing continues to be a topic that is a cause of debate and sometimes confusion about which men should be tested and how the results should be interpreted and acted upon. We will look at the latest advice on how best to use this test in primary care, and how to explain the test to patients. This talk will also look at new and emerging ideas in assessing prostate cancer risk including prostate MRI and other serum markers.
An Update on Hypogonadism and Testosterone Replacement

Prof Robert McLachlan Physician-Scientist; Director of Clinical Research, Hudson Institute of Medical Research; Principal Research Fellow, NHMRC; Deputy Director, Endocrinology Unit, Monash Medical Centre
Male hypogonadism, caused by intrinsic pathology of the hypothalamic–pituitary–testicular (HPT) axis, is an under-diagnosed condition not to be missed. By contrast, late onset hypogonadism (LOH), due to functional suppression of the HPT axis from age-related comorbidities, may be less common than previously believed. Prof McLachlan will provide an update on current evidence, appropriate testing, which patients should be managed with Testosterone supplementation and which by lifestyle modification alone. An overview of current Testosterone delivery options – gel, patch or injection and which option suits which patient will also be covered.
Depression in Men – Practical Advice

Prof David Castle Psychiatrist; Inaugural Scientific Director, Centre for Complex Interventions (CCI) at the Centre for Addictions and Mental Health (CAMH), Toronto, Canada; Professor, Department of Psychiatry, The University of Toronto
Mood disorders in men are less common than in women, but keep this diagnosis in mind if behaviour is becoming violent. Allowing men to express their emotional pain and marshalling support, offering helplines, support groups all help. Pay attention to longitudinal history when differentiating depression from bipolar disorder, and if you suspect this, avoid prescribing SNRIs and tricyclics. When the patient cannot see the pain they will cause when they die by suicide, we may have to take active measures even against the patient's will.

PLEASE NOTE: Due to the high levels of traffic we experience and the new log in process to our website, please make sure you log in to the website 15 minutes prior to the start of the webcast to ensure that your viewing is not disrupted.
Date:
Tuesday 11 May
Time:
7:00pm – 9:00pm AEST (NSW, VIC, TAS, ACT, QLD)
6:30pm – 8:30pm ACDT (SA, NT)
5:00pm – 7:00pm AWST (WA)