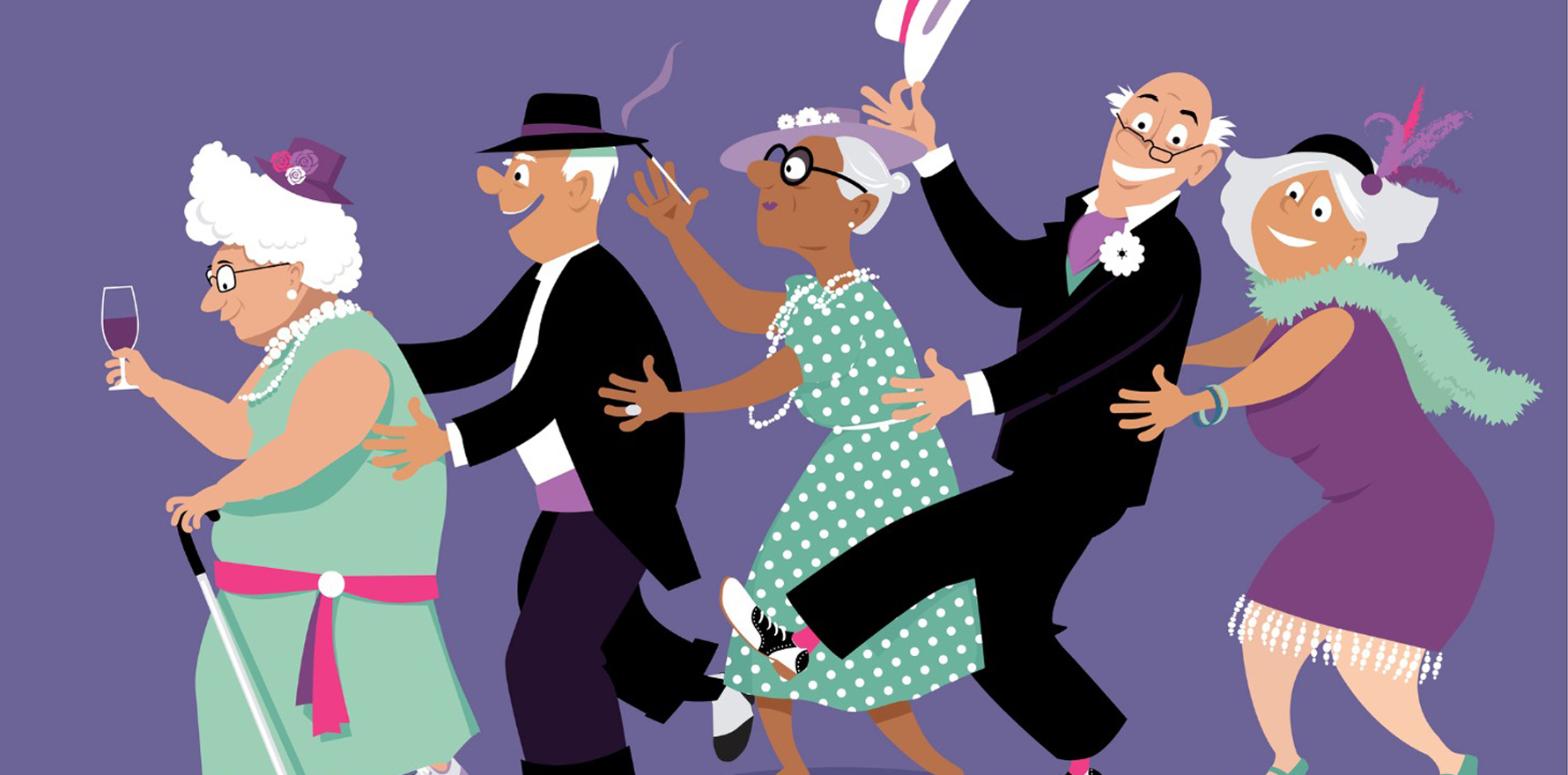 STI rates are skyrocketing in older Australians, far outstripping the increases seen among younger cohorts.
While Baby Boomers were at the forefront of the sexual revolution in their younger years, experts say older populations have been neglected in sexual health guidelines. Now it's time to catch up to their sexual health needs.
Professor Meredith Temple-Smith, deputy head of the department of general practice at the University of Melbourne, and colleagues analysed the Medicare and national notifiable disease data from 2000 to 2018 to track the rates of chlamydia, gonorrhoea and syphilis among younger and older Australians.
While the overall incidence of the STIs was significantly higher in the younger cohorts, rates of diagnoses among the older groups rose the fastest, they found.
Diagnoses of chlamydia rose more than sevenfold in adults aged 65 to 74, increasing from 0.44 cases to 3.61 per 100,000, and rose almost fivefold in those aged 55 to 64.
For middle aged adults, rates of gonorrhoea jumped more than sevenfold and syphilis more than fivefold.
Over-65s saw a doubling of gonorrhoea diagnoses, but only a 21% increase in syphilis diagnoses.
Younger Australians aged 25 to 34 faced an almost fourfold increase in gonorrhoea and chlamydia and a fivefold increase in syphilis.
While young people's rates increased less, those starting rates were unsurprisingly much higher than in older adults.
For example, the rate of chlamydia in 15-24-year-olds went from 512 to 2057 per 100,000.
Nevertheless, these findings highlight the need to discuss sexual health with older patients, Professor Temple-Smith told TMR, although she acknowledged that the lack of comprehensive guidelines and competing health needs made it challenging in these patients.
These patients were living through a changing "sexual landscape" that was characterised by more divorces, online dating and a greater availability of erectile dysfunction medications, wrote Professor Temple-Smith and colleagues.
"Baby boomers have led a raft of social changes over the past half century, not the least of which was the 'sexual revolution' of the 1960s and 70s," they wrote in Sexual Health.
"It is probable that, instead of moving into the asexual old age attributed to previous generations, they have brought the ideas and practices of the sexual freedom from their youth into their later years."
The AMA raised the issue of older adults being excluded from major sexual health policy documents in 2014, calling for targeted sexual and reproductive health promotion and prevention strategies.
But at time of writing little appears to have changed: the Australian government's strategies on sexually transmitted infections and blood-borne viruses each have sections on 'priority populations' but none specifically mention older patients as a priority.
Co-author and sex educator Louise Bourchier, PhD student at the University of Melbourne, told TMR that despite the lower risk of STIs compared to younger people, the distinct sexual health needs of older adults may become a higher priority given our ageing population.
Professor Temple-Smith said a change in patient circumstances – such as divorce or a new relationship – may be a good prompt for GPs to raise sexual health.
"But [these] are not the only circumstances," she said. "Where symptoms might be suggestive of an STI, it's important not to dismiss the possibility based on knowledge that this patient is in a long-term relationship."
Ms Bourchier acknowledged chronic conditions and other health concerns in older patients could crowd sexual health out of consults.
"However, we also know that sexual expression is important to older adults and that they would like to be able to talk about sexual health with their GPs," she said, referring to her 2020 study that found older patients expected their clinician to be the instigator of such discussions.
Ms Bourchier encouraged GPs to ask patients to book a follow-up appointment to discuss a sexual health concern if they run out of time in the original consult.