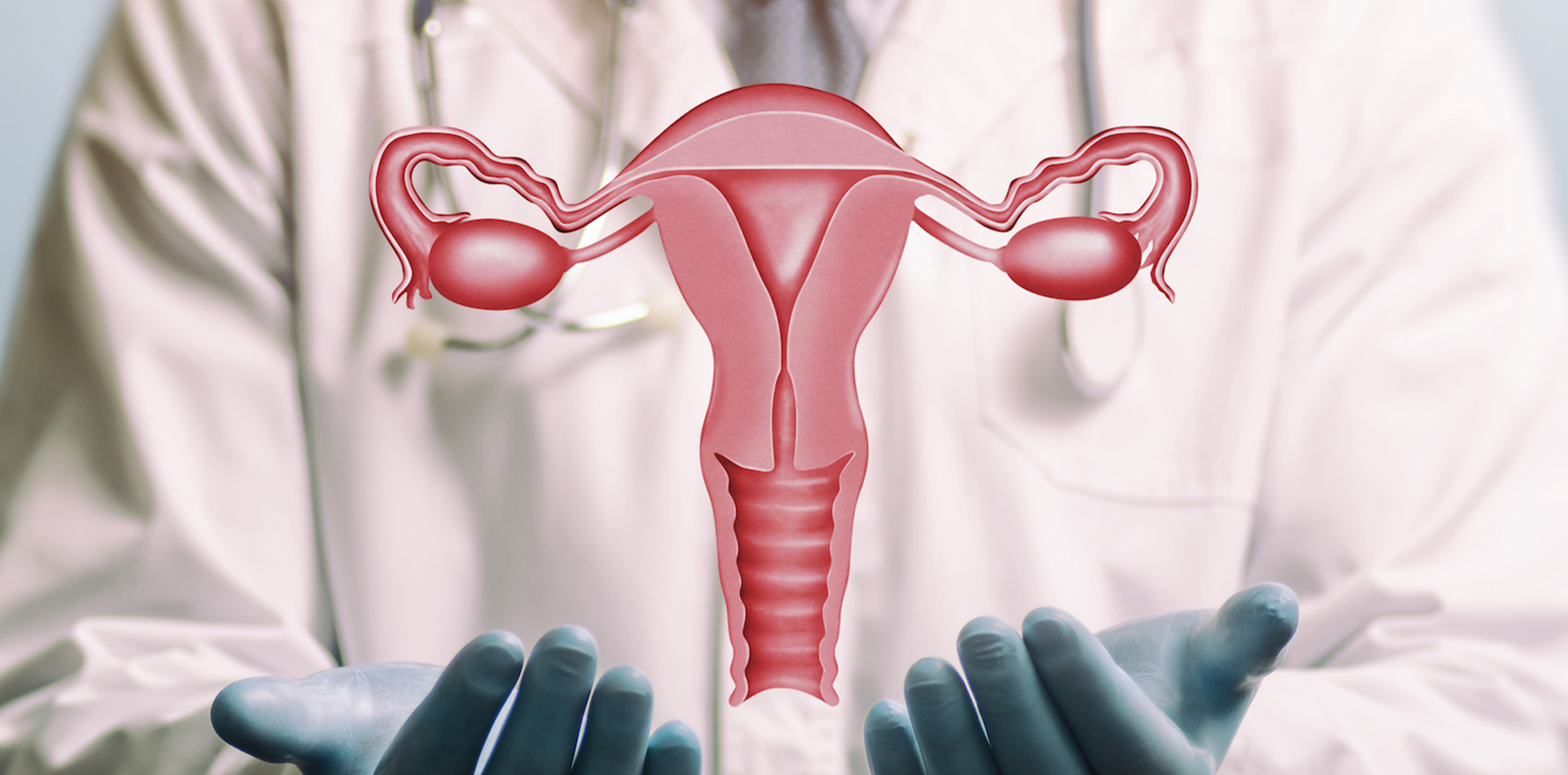 It's now recommended that women have a third HPV test after 12 months instead of immediate colposcopy if they have not-16/18 HPV.
---
Women who get a second positive HPV test for types other than 16 and 18, but a negative predicted liquid based cytology test, no longer need immediate colposcopy.
The new guidelines, to come into effect on February 1, advise women to return again after 12 months for a third HPV test.
Colposcopy clinics are currently backed up with referrals and some are already sending these lower-risk patients back to their GPs in order to prioritise others with more risky results.
As a result, reassuring these intermediate risk patients will be critical, said guideline author Professor Marion Saville, of the VCS Foundation.
"They have an HPV infection that almost all of us have at some time in our life, and most of us clear it without even knowing we've had it," she told TMR.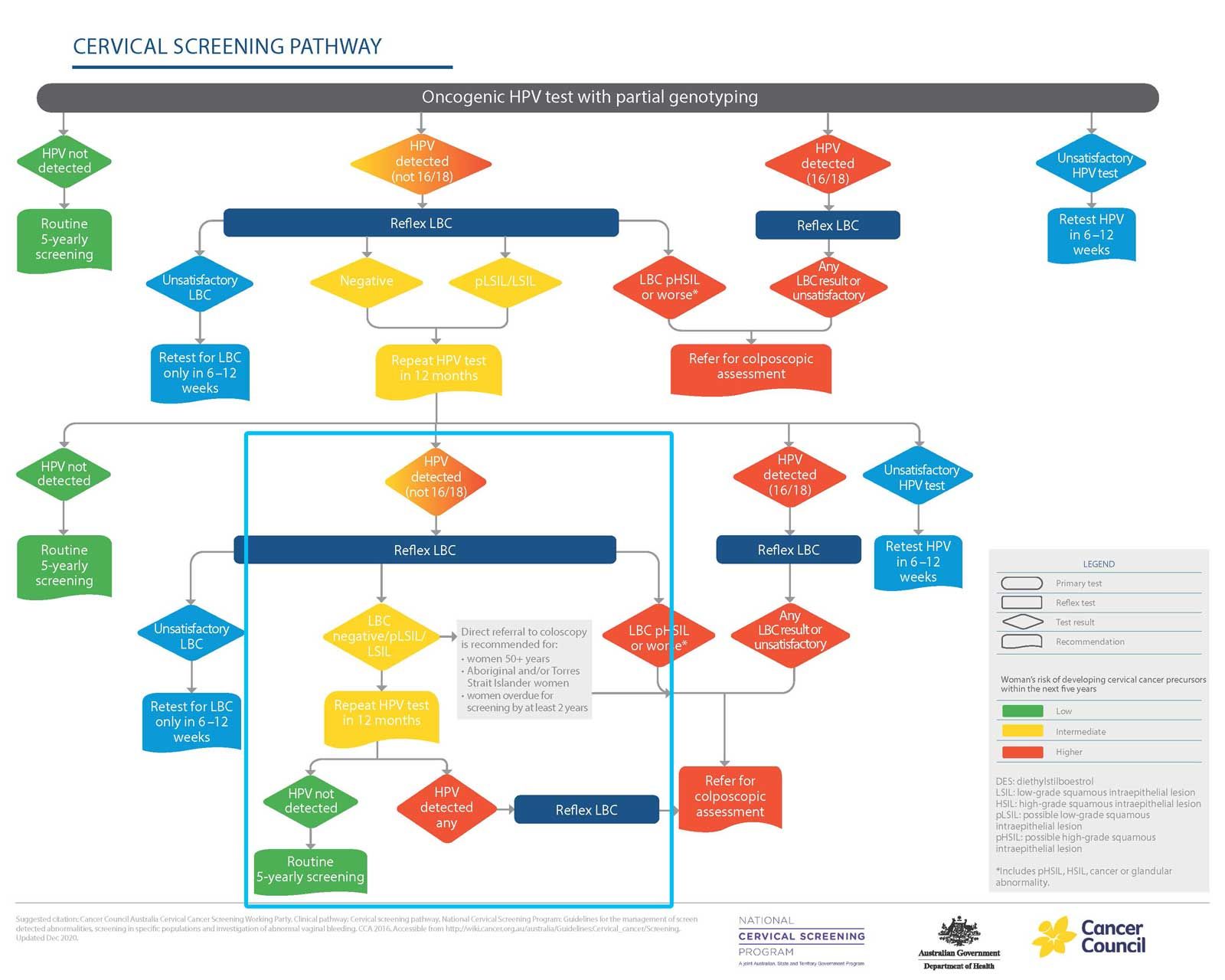 The updated guidelines follow a review of the data collected under the national screening program.
The Cancer Council Australia Clinical Guidelines working party found that women were at relatively lower risk if they tested positive for non-16/18 HPV types and their cytology was either negative, or positive for cell changes suggestive of an LSIL or confirming an LSIL.
These women were unlikely to have histologically confirmed high-grade squamous intraepithelial lesions (CIN2/3) or worse, Professor Saville and her colleagues determined.
Their analysis of the first two year's of the program's data suggested that the chances of women in this category progressing to histologically confirmed CIN2+ was around 8.5%, CIN3+ was around 3.4% and invasive cervical cancer was 0.01–0.02%.
Given the risks were low, and that it would take more than 10 years on average for CIN2/3 to progress to cancer, the working group determined it was safe not to refer those in the intermediate risk category directly for colposcopy.
Several groups still have a higher risk of having a high-grade abnormality. As a result, if any HPV is detected in these women after the first follow-up test, doctors should refer them to colposcopy regardless of their LBC result.
The groups include:
Women aged 50 or older
Those two years or more overdue for screening at the time of their initial screen
Women who identify as Aboriginal or Torres Strait Islander
Women who test positive for HPV types 16 or 18, regardless of cytology, should still be referred, even if they have other HPV types as well.
If any HPV is detected at the second follow-up test, regardless of LBC, women should be referred to colposcopy.
Non-16/18 HPV results now account for more than half of the referrals to colposcopy, said Professor Saville. "So there's a big demand on colposcopy services and a very low yield of abnormalities that require treatment."
Delays for these services may be slowing access for those with high-grade cytology and HPV 16/18 to investigation and treatment, said the Department of Health.
"The new recommendation will avoid many women having to undergo unnecessary colposcopies as well as reducing associated harms (biopsy, overtreatment, anxiety and financial costs) for women with HPV-related cervical abnormalities that would resolve spontaneously without medical intervention."
The updated guidelines can be found here from February 1.
This article has been updated to include data on cancer risks among the intermediate risk group.