10 May 2019
Centrelink's game of snakes and ladders for mentally ill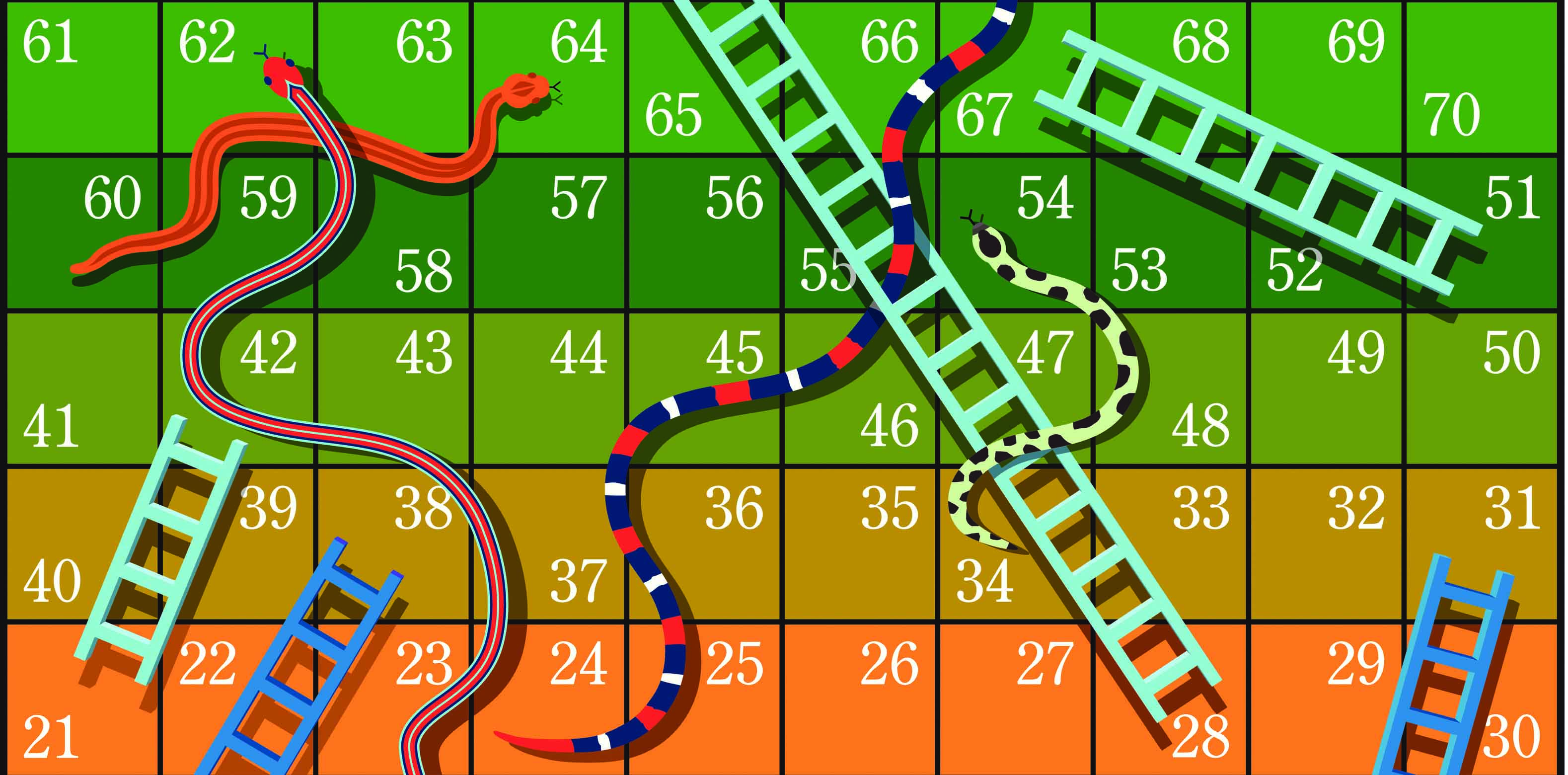 Why is it that a mentally ill person cannot obtain the disability support pension (DSP) without a consultation that may cost more than a week's income on that same pension?
A GP or a general psychologist, even if they have treated the patient for years, is not qualified to make a mental health diagnosis for a patient claiming DSP under the federal Social Security Act, which says: "The diagnosis of the condition must be made by an appropriately qualified medical practitioner (this includes a psychiatrist) with evidence from a clinical psychologist (if the diagnosis has not been made by a psychiatrist)."
This requirement puts a substantial roadblock in the way of highly vulnerable patients, as well as being insulting and frustrating for GPs, who may be well credentialled in diagnosing and treating mental health.
"Psychologists are not cheap," RACGP President Harry Nespolon told The Medical Republic. 
"GPs are trained to diagnose psychiatric conditions. In fact, for most patients with mental disorders GPs are the first professional that they will see.
"Requiring a [clinical] psychologist to, in effect, confirm the diagnosis is a waste of money and resources for the patient."
Canberra GP and ANU Associate Professor Louise Stone, who has provided mental health courses to GPs across the country, said it was not unusual for patients to be unable to access public care or afford private care.
"The nicest interpretation [of the law] is that they think anyone needing a DSP would already have a psychiatrist or clinical psychologist involved, because that's evidence-based medicine," Dr Stone told The Medical Republic. "But that doesn't cover great swathes of rural patients, patients with complex trauma, a whole lot of people who can't afford it.
"The nasty interpretation is that it limits the amount of DSP they've got to pay.
"But I think the intermediate reason is that they believe GPs are not capable of making a diagnosis. Mental health diagnoses are a bit tricky, but 85% of GPs have trained in level 1 mental health skills training."
Dr Stone, a senior medical adviser for the Australian GP Training program for 10 years, said the implication that a GP was incapable of making a diagnosis was "scary" for a health system that had general practice at its core.
"I'm the generalist taking the uncertainty and turning it into a diagnostic framework – that's what I do all day. If we're going to turn around and say GPs don't know how to do that, our whole health system is a bit wobbly, isn't it?"
Melbourne GP and former AMA president Mukesh Haikerwal agreed that the insult to GPs was not just a casual one.
"As a credentialled, registered GP, that's what your job is," Dr Haikerwal said.
"They're being dumbed down and the respect is being drained. The whole idea of having GP-led medical system is that you've got highly credentialled generalists who make the decisions that guide the processes to make sure people get good outcomes, both from the point of view of the patient and the point of view of the system.
"The person who misses out the most is the patient. [It's] yet another hoop for the patient to jump through, which is not helpful for them. It's obstruction of the highest nature.
"There are all these additional lines of signoff that are being demanded more and more because – though they won't say it – they [bureaucrats] don't trust the GP. That's catastrophic for the system because the system depends on good general practice. When they start dumbing it down it'll be a disaster."
Dr Stone said public acute mental health services were not set up for DSP diagnosis, only for acute treatment. Headspace clinics did not tend to have clinical psychologists, only general psychologists and GPs.
Better Access was theoretically only meant to treat anxiety and depression, not conditions such as complex trauma, she said. But even there, seeing a clinical psychologist may put a patient hundreds of dollars out of pocket. Primary Health Networks did not necessarily have a clinical psychologist on staff.
"My next option is private psychiatry, which in my town can be up to $800 an hour. The patient may get $290 back. And there are private psychiatrists who won't do Centrelink forms, who won't do anything that's not for therapeutic purposes. And if you're rural, you're stuffed unless you can do it by telepsychiatry, but that's very difficult.
"If I've got someone with chronic burned-out schizophrenia, do I really need a psychiatric assessment to know that? Those patients have been treated for years, they can't work, they just can't.
"I have a patient with complex PTSD with trauma in childhood. We know that medication isn't particularly helpful for them, we know the treatment is long-term psychotherapy. If they can't afford that they see me, because I'm cheap! I'll do it… But don't tell me I don't know how to make the diagnosis."
She said patients with trauma were retraumatised by the process of justifying their illness repeatedly, and patients with depression who already felt a lack of worth were left feeling even less worthy.
"It really upsets me having to pick up the pieces after Centrelink, trying to put people back together after trying to prove themselves to be sick enough to need support.
"I've got patients who won't go in the door of Centrelink, who'd rather live off charity. It's not that they're cruel and heartless, it's that they invalidate them."
Of 104,000 claims for DSP made in 2017-18, 73,000 (70%) were rejected, according to the Department of Human Services annual report.
Department of Social Security demographic data for 2018 shows that 34% of all DSP recipients were claiming for psychiatric/psychological conditions, the top category by a wide margin – although some of these recipients will also have had a physical disability.
More men than women claimed DSP on mental health grounds, though the single biggest demographic group was women aged 55-64.
Heather Nowak, a consumer representative on the GP Mental Health Standards Collaboration and a peer worker and lecturer in South Australia, said DSP required that every treatment option had been exhausted – even modalities that might not benefit the patient while costing a lot of money.
"I don't know of any bulk-billing psychiatrists and very few bulk-billing psychologists, so yes there's a lot of expense in that," Ms Nowak said. "Additionally you have to tell your story over and over and over again, which is hard for the consumer.
"You go and see a psychiatrist and you'll come out with medication, and we know now that a lot of medication is knocking 20 years off your life. So we don't want to be forcing people down that path if that's not the way they want to go.
"The GP can't prove that they've tried everything they can possibly try. You have to go to the top of the scale and have them say we've tried everything and we can't help you, which, of course, no one's going to say – they're just going to keep trying different medications at the expense of your health."
Ms Nowak said DSP was hard to get and easy to lose as soon as any income was earned, which failed to take account of the episodic nature of mental illness.
"People living with a disability may never be able to work full time and the moment they earn too much they lose the DSP. This means they will always live a life of disadvantage.
"I've got one girl who had been on DSP who was working as a peer worker and going really well. Then over Christmas she fell in a hole again and she had to have five or six months off work, didn't have enough sick leave. So she's back on the Newstart allowance, which doesn't cover her medical bills, it's not enough to live on. She was getting her life back together, and now she has to start all over again.
"Mental health recovery is snakes and ladders anyway, but you don't really want to add the financial snakes and ladders to that."
The Department of Social Security confirmed that "a GP's diagnosis alone is insufficient to meet the requirements for assessment".
"When claiming DSP, the person is responsible for providing medical evidence, including a diagnosis, from their own treating health professionals. 
"People who have had a claim for DSP rejected can appeal the decision and/or can reapply for DSP and provide updated medical evidence at any time.
"For those who do not qualify for DSP and need income support, they can claim alternative payments such as the Newstart Allowance."
Special provisions cover those who are disengaged from the health system or do not acknowledge they have a mental illness.
For a single person over 21, or under 21 with children, the maximum basic fortnightly rate on the DSP is $843.60. For a single person under 21 without children, living independently, the maximum basic rate is $585 per fortnight.